Breast Cancer Awareness Month
Posted On: October 08, 2020 Author: The Office of Dr. Stuart Linder Posted In: Breast Reconstruction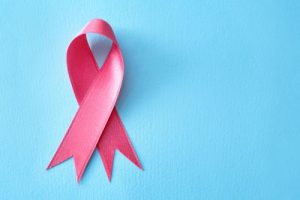 Breast Cancer Awareness Month is important for us all to remember that self-breast examination should be done monthly, that mammographies should be done at the age of 40 or at the age of 35 for women who are undergoing any form of breast implant or breast reconstructive surgery as well as breast reduction and breast lift. Breast cancer awareness includes preoperative mammograms, ultrasounds, MRIs every two to three years for all patients who have silicone gel implants and screening mammography for all women over the age of 48, remembering that breast mammography will save lives and that all tissue specimens should be sent to Pathology for diagnostic purposes in order to detect early stages of breast cancer which can be life-saving.
I can not emphasize enough the importance to the protocol mentioned above. As a plastic surgeon and especially as a breast specialist I test every patient for breast cancer even if there are no warning signs.
This year like most I have had the privilege to help many women through part of their journey. Last week two of these amazing women came to my office for a follow up and I would like to share this short video as we kickoff another year of "Breast Cancer Awareness Month.
To learn more about breast reconstruction surgery, schedule your consultation with Dr. Linder by calling our Beverly Hills office at (310) 275-4513 or by filling out our online contact form.