Reviews & Testimonials
Dr. Stuart Linder is a board-certified plastic surgeon in Beverly Hills, California.
With over 20 years of experience and being selected as Top Doctor by Castle Connolly.
Dr. Linder has changed the lives of thousands of men and women throughout the world.



















July, 2020

It's been two weeks after reconstructive breast surgery due to breast cancer and Dr. Linder did an absolute beautiful job. I am incredibly happy. I love Dr. Linder.
Ricky
June, 2020
Thank You!
Just want to thank you again for saving my life Dr. Linder, not a day goes by that I don't thank g-d for you and your staff.
I went on the fast metabolism diet and do Bikram yoga in house one hour every morning.
You gave me my health back.
Love to all of you! Stay safe!
J.
June, 2020

Dr. Linder, Thank you so much for everything.
R. & Mom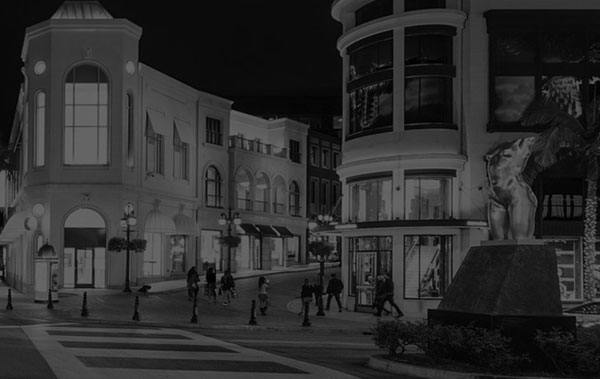 June, 2020
Thanks to Dr. Stuart Linder, I have fab new boob's….he did an incredible job! Also, a big heartfelt THANK YOU to the staff….. especially Adriana. Pre-surgery there was some confusion with my medication. Trying to sort things out at CVS felt like a nightmare. One phone call to Adriana was all it took; she jumped on the issue immediately. She worked her magic and got it resolved. Saturday night, one day after surgery, I had some questions. Not only did Adriana take my call late at night on the weekend, she addressed all my issues. I feel blessed and fortunate to have been in such good hands with the "Dr. Stuart Linder Team". Their professionalism and kindness were truly appreciated!
J. G.
May, 2020
Dr. Linder is the best…he is highly intelligent and very creative – a rare combination. He has IMPECCABLE taste and will be HONEST with you on what you need to look better than ever (my recommendation is to listen to him and do what he says). It is easy to see that HIS WORK IS HIS LIFE, which in turn, makes you and the outcome of your surgery priority to him. He also has a WONDERFUL team — from the girls in the office (adorable, super sweet and very helpful) to his anesthesiologist (very thorough).
J.P.
April, 2020
I had a consultation with Dr.Linder for a mommy makeover. When I first met Dr.Linder I was so embarrassed to show him what my body ended up looking after three babies. He made me feel very comfortable letting me know I was not his first or his last case.
I chose Dr.Linder to be my surgeon, I am completely in love with my new body. I was able to gain my confidence back. You definitely pay for what you get! $$$ My results have been amazing. I am now recommending all my friends & family.
A.H.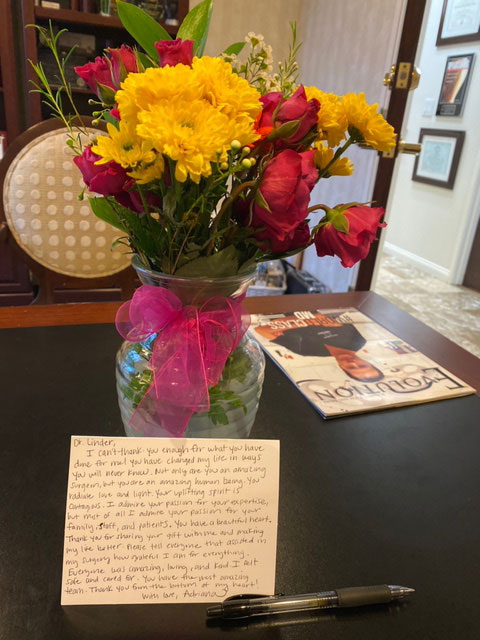 March, 2020
Dr. Linder, I can't thank-you enough for what you have done for me! You have changed my life in ways you will never know. Not only are you an amazing surgeon, but you are an amazing human being. You radiate love and light. Your uplifting spirit is contagious. I admire your passion for your expertise, but most of all I admire your passion for your family, staff, and patients. You have a beautiful heart. Thank you for sharing your gift with me and making my life better. Please tell everyone that assisted in my surgery how grateful I am for everything.
Everyone was amazing, loving, and kind. I felt safe and cared for. You have the most amazing team.
Thank you from the bottom of my heart!
With love, A
March, 2020
Patient expresses how Dr. Linder had improved her appearance and enhanced the cleavage.
February, 2020
Been 2 months healed and absolutely pleased with my results, I'm very small and petite small A and I am now a full C and look completely natural. Best decision I could have made. I know about 6 people who have been to him and everyone looks absolutely perfect. Dr Linder is truly the best and I definitely recommend him to anyone!
A.V.
January, 2020
Thank you so much Dr. Linder for being the greatest as a surgeon, as a person and your honesty. I will always remember the reassurance you gave me the day of my surgery when I was so nervous.
Thank you so much for the new me!! Im so happy and my husband is too!! Excited to see my end results.
Cheers!
G.B.
December, 2019
Very Grateful From Montana
December, 2019
Dr.Linder is by far the best! I recently had surgery done last month and not only has is been an exciting and great experience! Doctor and he's wonderful staff have made me feel at home answering all my
Questions without any hesitation! Being a young girl getting a Breast augmentation was such a nerve-racking experience but with the help of Adriana the office manger I felt so comfortable going into surgery knowing they were all by my side!
Thank you doctor & Adriana
S.T.
November, 2019
Dr. Linder is the plastic surgeon to the stars. He is incredibly compassionate, skillful, a board certified diplomat in California and Nevada, and is a leader in his field. I am a patient of his and highly recommend him!
N.H.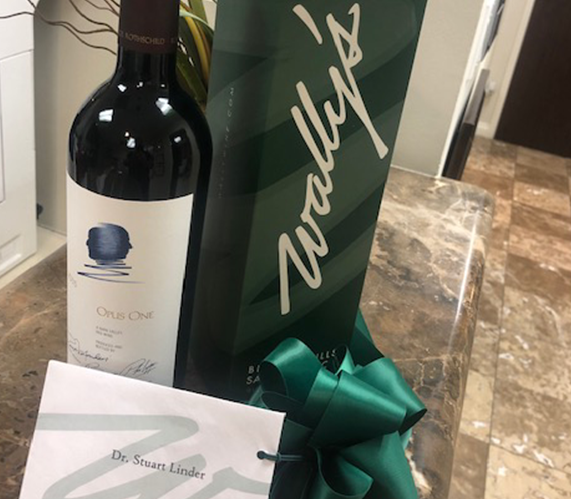 October, 2019
Absolutely the best! I recommend everyone all the time to him! I wouldn't have it any other way! I had a great experience in surgery and post op check ups! Thank you Dr. Linder!!
E. J.
September, 2019
I was very Nervous about making the right choice for me. Dr Linder and the whole staff were %100 patient, reassuring and very available for all questions and clarifications that I needed. I'm 1 week out post-op and I am extremely happy with my result. Dr Linder worked magic in the cleanest of ways. The movement and cutting on my Areola looks fantastic. Dr Linder did everything he could to get me the results I wanted. The attention and care prior and post surgery was a great experience. The office also is so flexible with appointment times. Very happy I was smart enough to choose this Dr. and his sweet staff.
Thanks
E.S.