Contact
Us
---
Contact

Form

Fields marked with an "*" are required.
---
STUART A. LINDER, M.D., F.A.C.S., INC.
9675 Brighton Way, Suite 420
Beverly Hills, CA 90210
Phone: (310) 275-4513
Fax: (310) 275-4813
OFFICE HOURS
Monday – Friday: 9:00 AM – 5:00 PM
By Appointment Only
---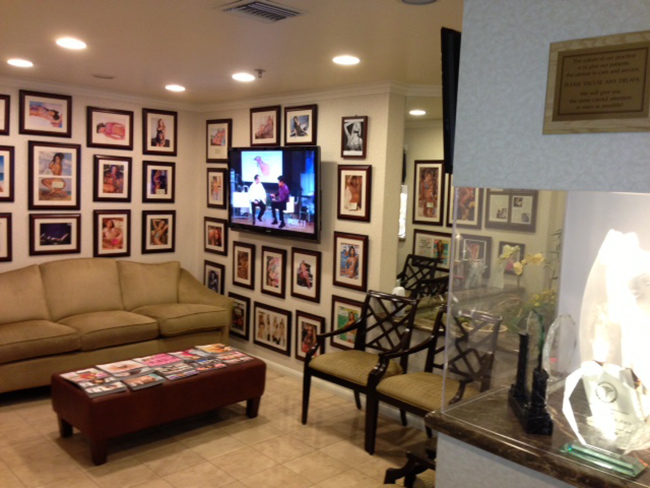 Flying In

To See Dr. Linder?

Patients can make travel arrangements as easy as a click of the mouse to meet with Dr. Stuart Linder. The most beautiful hotels for your convenience and comfort are available here in Beverly Hills. Nearby attractions, including Hollywood's finest can make your plastic surgery transformation into a complete package vacation.

Find A Hotel For Your Visit
---
Teamwork

In The Surgical Center
Besides, the two wonderful women you have in your main office; Adrina and Nelli and of course you're the best plastic surgeon in the WORLD and has always been such a blessing to me and made me feel like family. You have always done all these things and more that I have written below about these three people. So, thank you.

I wanted you to know what a great team you have in Sheila, Nurse Vicki and Dr. Hoffman. Anytime you enter a surgical center, there's always some anxiety and you're very nervous, however this team makes you feel like you're right at home and that they care about the patient!

No matter the procedure you're having, from the time you walk in with Sheila, to Nurse Vicki and then Dr. Hoffman you forget all about the surgery and before you know it, the procedure is all over. This team I must say, is first class, they really care about the patients and always ensure you're ok with a smile.

Sheila, from the time your walk in the door, she greets you by "name", reviews all the paperwork with you, gives you instructions on what to do with your clothing and answers any questions you may have. She always ask; "are you ok", "do you have any questions?" Even when you're laying in the bed waiting to go into to surgery, Sheila still ask; "are you ok", "do you need anything"? After the surgery, Sheila ensures you ok after you put on your clothes and always has a smile on her face and is pleasant to work with. Sheila always gives you great compliments like" "you look good", even thought you may be in pain. Sheila goes above and beyond what her responsibilities are and that's a great employee. Whenever I come to the surgical center I feel so at ease when she's at the front desk, because I know she's going to take care of me and she never looks stress, with I can imagine is possible in her role. Sheila always has that "can do attitude". Thank you Sheila for all that you do!

Vicky again, before you can get into the surgical room, Vicky welcomes you by "name", ask if you need anything, are you ok and she will be with your in just a moment. She can sense that you're nervous, so she gives you that "motherly" squeeze and walks you into the surgical center. Vicky helps you into the bed, asks you if you're comfortable and ensures you not to worry, that she's going to take care of you. Every time she says that, I start to relax and feel reassured that everything will go well. Even though I know I'm in good hands with you, Dr. Linder, it's still nice to hear this from Vicky. This may seem small, but I'm telling you, this makes a huge difference with a patient and puts their mind at ease before surgery.

When I come out of surgery Vicky continues to motivate and me and say; "you look good girl". Even though you're in pain, you're excited and can't wait to see the results Vicky is so wonderful and I always look to see if she's there, when I come. Vicky is great employee and also, goes above and beyond, Thank you Vicky for always being you and caring about the patients!

Dr. Hoffman, OMG I love the fact that he calls you the night before to give you instructions not to drink water after midnight, etc. I would say he's the best anesthesiologist I have every met. Before you go into surgery he ensures you're not ambiguous about what's about to happen. Dr. Hoffman doesn't get irritated if you ask him too many questions aboutanesthesia or anything else. He too, greets you by "name" and that reassures you that he knows what he's doing for you the day of surgery.

He's so personable and talks with you, while he's stripping your arm to the table, which can be frightening. As he's doing that a patient has the tendency to look around at all the machines and I ask questions; what does that machine do or what are you about to put in my arm and he always responds with a smile andgives you all the information you need.

Dr. Hoffman finds out your interest and has great conversation around the topic. Before you know it you're knocked out and he's waking you up again after surgery. Even after the surgery, Dr. Hoffman tells you; "you did great". Again, it's that personal touch and just reassurance that this entire team has your best interest at heart. This may be a business, but the team treats you like your family. I don't care if it's the 5th time you have been to the surgical center, it always feels like the first time.

I wanted to thank you for having a great team and giving me a greatest patient experience every time I have been to your surgical center.

Please share this letter with the staff, as I would like them to know what an asset they are to your team and how much of a difference they make in my life and may others, I'm certain of that.

Have a blessed day!

Sincerely,
M.K.
---
Brighton Surgical

Center

Medicare & Joint Commission-accredited (Accreditation)
---
Financing

 Options

We accept the following major credit cards: MasterCard, Visa, American Express and Discover.

We offer CareCredit to make it easier for our patients to get the cosmetic enhancements they want- when they want them. For procedure fees ranging from $1,000 to $ 25,000, upon request and approval, CareCredit, the leader in patient financing, has a payment plan for every body. Depending upon your procedure, you can conveniently pay over time with a 'No Interest' or 'Low Interest Payment Plan' that fits comfortably into your lifestyle and budget.
Click Here To Apply Online

Med Loan Finance specializes in helping people with their financing needs for their Medical Procedures.