Breast Revision After Breast Cancer
Breast cancer extracts a heavy toll on every aspect of a patient's life. Their careers, family lives, friendships, hobbies, and routines are often all impacted by the intensity of cancer treatment. Many of these parts of life can be rebuilt after the treatment has been completed, but for a woman who has undergone a mastectomy, she may be burdened with a permanently altered body that serves as a constant reminder of her struggle with cancer.
Breast reconstruction surgery is a procedure that looks to rid women of that reminder by recreating their natural, curvy breasts. Unfortunately for many, the results of this surgery are far from what the patients hoped to achieve.
To correct problematic breast reconstruction results, many women turn to a physician like Dr. Linder, who has a proven track record of performing highly successful breast revision surgeries after breast reconstruction.
Reasons to Consider Breast Revision After Cancer and Reconstruction
Capsular Contracture
Capsular contracture is when the scar tissue contracts too tightly around the breast implant, causing the breast to become unusually hard.
There are four grades of capsular contracture:
Grade 1: The capsule does not interfere with the shape or texture of the breasts.
Grade 2: The capsule causes the breasts to feel somewhat firm to the touch.
Grade 3: Contracting of the capsule creates obvious aesthetic issues in the shape and size of the breasts.
Grade 4: Capsule tightening creates breasts are significantly misshapen, and the patient experiences pain and soreness in the breasts.
Implant Rupture
Both silicone and saline implants can rupture inside the body, meaning that the outer silicone shell develops a rip or tear.
Saline: This saltwater-filled solution will be safely and naturally absorbed into the body.
Silicone: A ruptured silicone implant can be verified through an MRI. Since the product is made of medically inactive silicone, it is also unharmful to the body. A "silent rupture" occurs when the silicone stays within the breast pocket and does not affect the aesthetics of the breast.
Implant Rippling or Displacement
Rippling of the implant shell may be visible when the skin and tissue covering the implant is thin. Saline implants tend to show rippling more than silicone since the much thinner consistency of the saline material is prone to being shifted around inside the breasts.
Implants may become displaced if they shift out the correct position in the breast pocket. Implant malposition may occur in one or both implants and can be caused by various issues, such as incorrect placement during the initial procedure, the implants being too large for the breast pocket, and gravity.
Breast Reconstruction Revision Procedure
and Recovery
Anesthesia
As with most surgeries, anesthesia will be administered during your procedure to ensure your comfort. Both intravenous sedation and general anesthesia are available, and Dr. Linder will make a recommendation on which choice will be best suited for you after your consultation.
Revision Techniques
Open Capsulectomy: This procedure completely removes the scar tissue capsule surrounding the breast implant to correct any issues that have developed.
Circumferential Capsulotomy: This procedure relieves pressure on the implant by releasing the scar tissue capsule that has developed. A portion of the scar tissue capsule may also be removed.
Implant Replacement: This procedure replaces the current implants with new ones to eliminate distortion, create a symmetrical appearance, or correct a rupture.
Combination Techniques
Any of these techniques can be utilized in your breast revision surgery to restore a natural, aesthetically pleasing breast.
Acellular Dermal Matrix (ADM) Grafts: A lack of lower breast fullness, inframammary folds, capsular contracture, poor implant positioning, and rippling are common problems that follow breast reconstruction surgery. An ADM graft provides support to the breasts to alleviate these issues.
Fish Tail Flap: This technique removes excess skin at the lateral end of the mastectomy scar.
Nipple Reconstruction/Nipple Tattooing: To restore the natural look of the breast, these procedures focus on correcting the absence of or restoring fullness to one or both nipples.
Incision Options
Dr. Linder will determine the incision for your procedure based on the details of your condition. There are three incision options available:
Periareolar Incision: This incision is made partly or fully around the areola.
Inframammary Incision: This incision is made in the crease beneath the breast.
Breast Lift Incision: This incision is made vertically down the breast or with the Wise pattern that also extends along the inframammary crease and around the nipples (creating an anchor shape).
Recovery
After your breast revision procedure has been completed, bandages will be applied to your incisions, and a supporting bra or garment may be given to you. Some patients are also required to have a thin tube placed underneath the skin to drain excess fluid throughout the recovery process.
Patients will experience mild pain and soreness that can be managed with pain medication. Dr. Linder will give you a list of instructions after your procedure. It is important to follow these instructions to ensure a speedy and successful recovery.
Insurance Coverage
It is common for insurance providers to cover breast reconstruction and revision surgery since it is associated with breast cancer treatment. This means that breast reconstruction is an affordable and accessible option for women who have undergone a mastectomy as part of breast cancer treatment. Coverage typically extends to all aspects of reconstruction, including revision surgery aimed at creating a natural and symmetrical appearance.
Why Choose Dr. Linder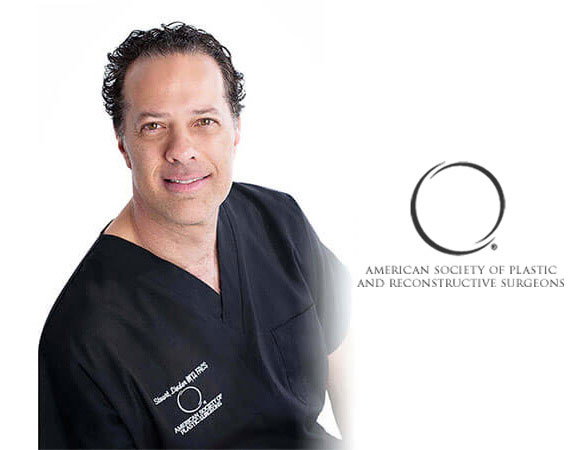 ---
Stuart A. Linder, M.D., is a board-certified plastic surgeon located in Beverly Hills, CA. He has over 20 years of experience performing body contouring procedures such as breast augmentation, breast revision, Mommy Makeover surgery, and tummy tuck surgery. Dr. Linder prides himself on educating his patients throughout the process, beginning with the consultation and extending all the way to the last follow-up appointment. Patients from all over the world come to Beverly Hills to see Dr. Linder and have him perform their body contouring procedures. With his knowledge from having placed over 14,000 breast implants, and authored The Beverly Hills Shape, Dr. Linder continues to contribute to discussions on plastic surgery via various media outlets.
---

Meet Dr. Linder
Pre-Op Marking For Breast
Reconstruction Cancer Revision Surgery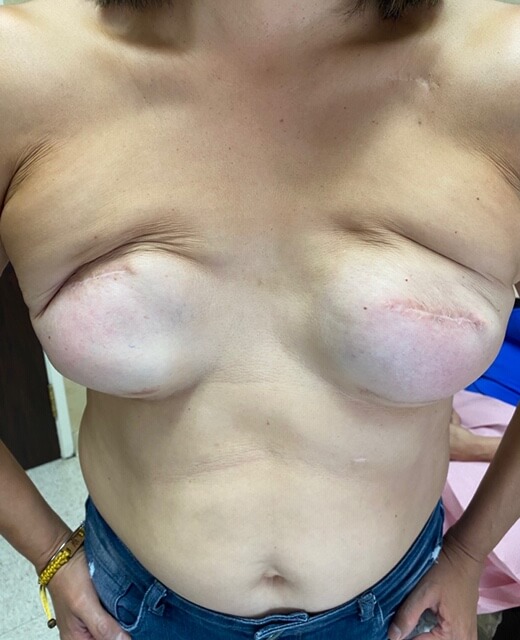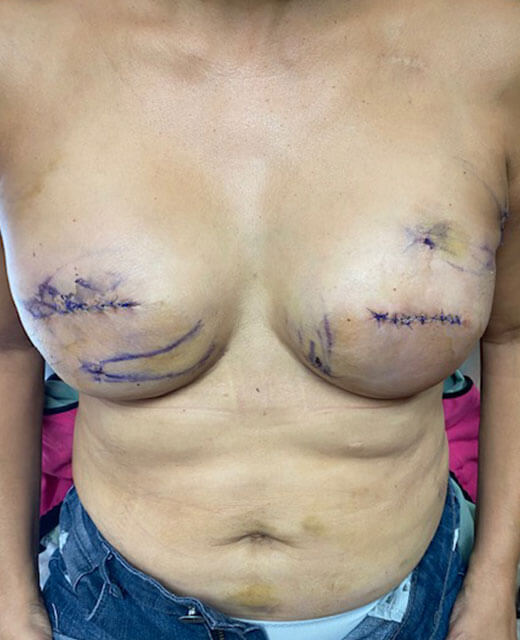 Reconstruction With Fat Grafting Pre & Post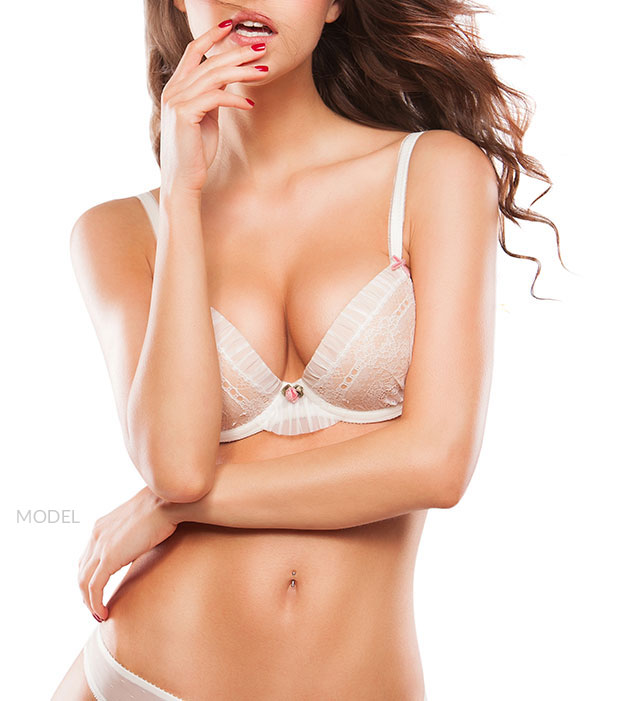 Breast Revision After Breast Cancer
Dr. Linder, Seriously. There are not enough thank you cards on Earth, even if I collected them all! You kick ass and I am so grateful for how much you've helped me. Your artistic & very talented hands gave me back my pre-breast cancer body and for that I am forever thankful! K.F.

View More Reviews
I was left with very uneven, very hard implants after surviving breast cancer at 33 years old. My original plastic surgeon acted like it was as good as it was going to get. But then I met Dr. Linder and he assured me he could do so much better, and he sure did! What an artist he is! He's taken such wonderful care of me and I'm forever grateful! K.

View More Reviews
Breast Revision After Breast Cancer Frequently Asked Questions
What should I look for in a breast revision surgeon?

You should find a surgeon who specializes in both cosmetic and plastic surgery and is certified by The American Board of Plastic Surgery, such as Dr. Linder.

Does insurance cover breast reconstruction revision?

Yes. The Women's Health and Cancer Rights Act of 1998 mandates that all health plans that cover breast cancer treatments must also cover breast reconstruction and revision surgery.

Can a breast revision procedure restore the appearance of my nipples?

Through nipple reconstruction, the appearance of the nipple-areolar complex can be restored. In the event that the nipple is missing entirely, nipple tattooing can be conducted to mimic the appearance of a natural nipple.

How long will the recovery take?

At a minimum, the recovery will take six weeks before all swelling subsides. In extreme cases, it is possible for the breasts to take six to 12 months to return to their natural state.

How should I prepare for my surgery?

It is imperative that you prepare for your breast revision by quitting any smoking, avoiding aspirin and other anti-inflammatory drugs, and adjusting to any changes in your medications made by Dr. Linder.

How much does breast reconstruction revision cost?

There are a variety of factors that go into the cost of your revision surgery. Some of those costs include hospital and surgical fees, implant prices, medical tests or X-rays, and anesthesia fees. Dr. Linder will provide you with an accurate estimate during your consultation.