Reviews & Testimonials
Dr. Stuart Linder is a board-certified plastic surgeon in Beverly Hills, California.
With over 20 years of experience and being selected as Top Doctor by Castle Connolly.
Dr. Linder has changed the lives of thousands of men and women throughout the world.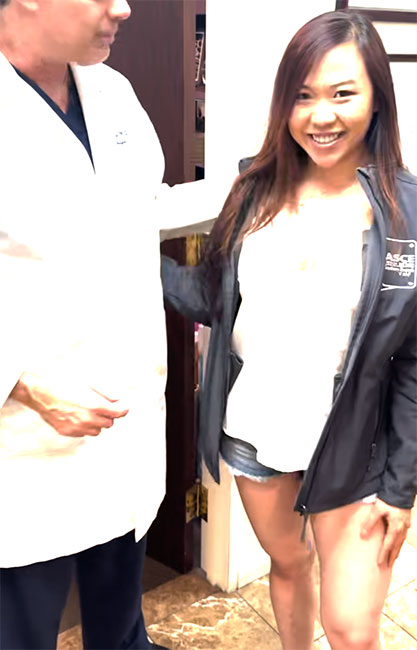 March, 2023
All my girl friends love it. They ask who I went to for your surgery, they are super natural. I respond Dr. Linder, he is super amazing!!!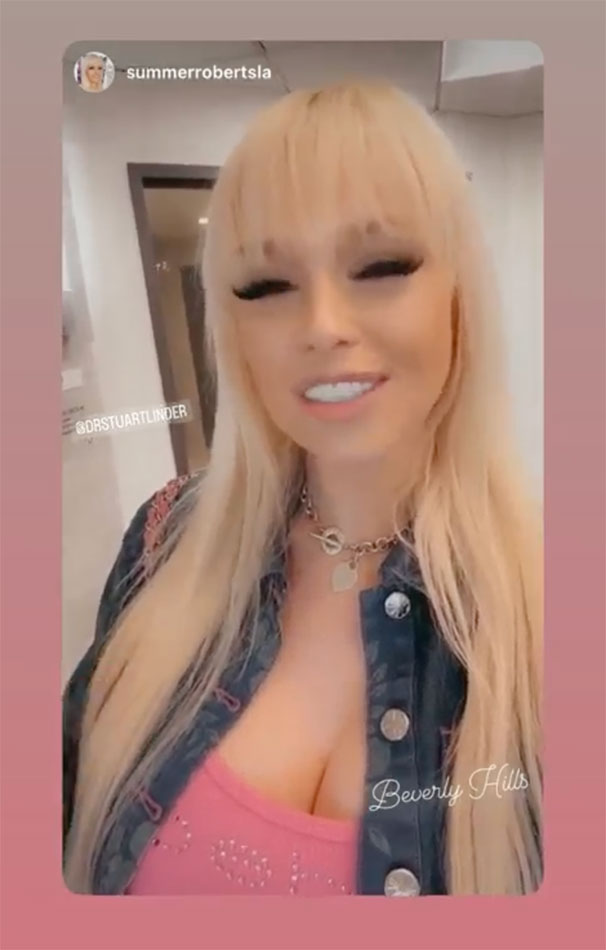 February, 2023
Just left Dr. Linder's office, I am so happy. My boobs are big, fuller and rounder. I went up to 800 cc.
I love the staff, everyone is so accessible.
Whether you are making an appointment or just have a question you can just text them.
I love Dr. Linder because he is so qualified, he is a board certified surgeon, has so many awards,
well known and he is a really cool guy..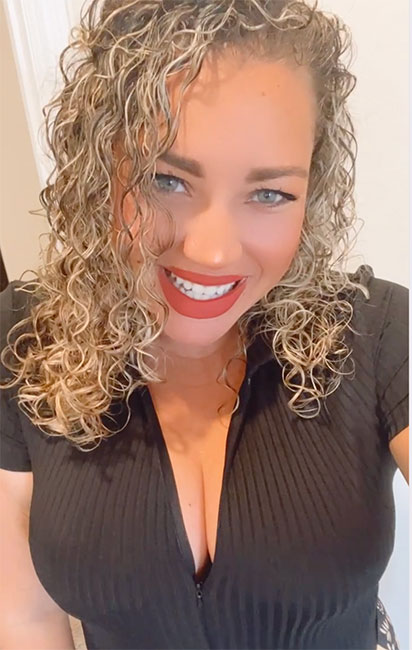 January, 2023
Dr. Linder, thank you so much for my mommy makeover and making me so amazing!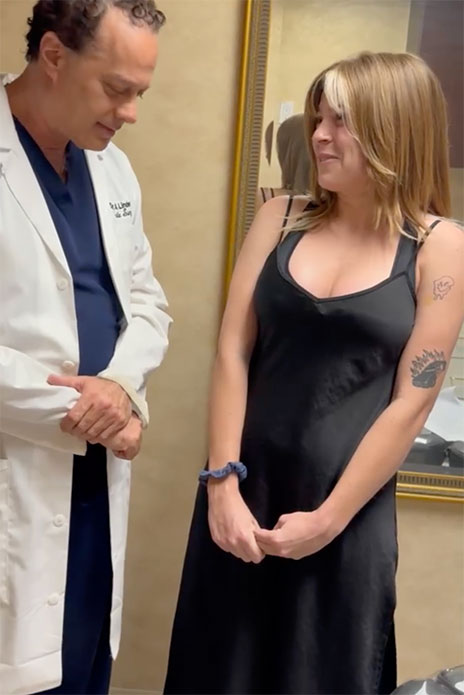 December, 2022
I had a breast augmentation 370 cc moderate plus profile silicone breast implants. My God Dr. Linder I am over the moon happy! They are exactly what I wanted. Thank you for taking good care of me.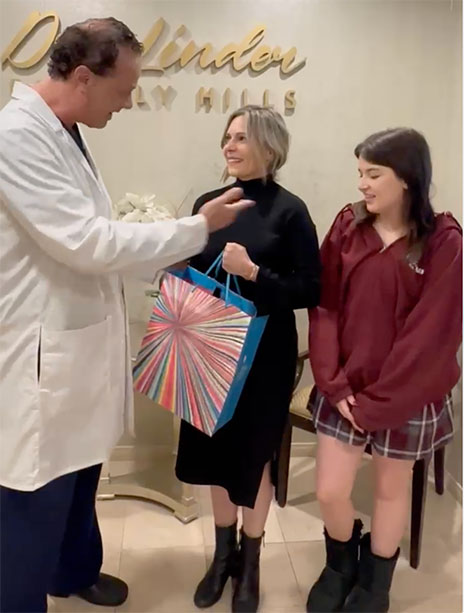 December, 2022
I feel great and everything is amazing. Dr. Linder I can not express my gratitude enough and you have been amazing.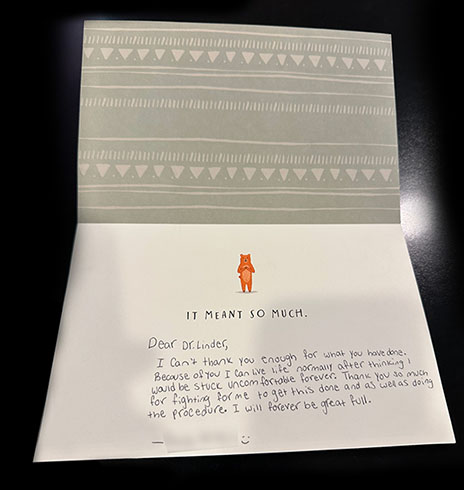 December, 2022
Dear Dr. Linder,
I can't thank you enough for what you have done. Because of you I can live life normally after thinking I would be stuck uncomfortable forever. Thank you so much for fighting for me to get this done and as well as doing the procedure.
I will forever be great full.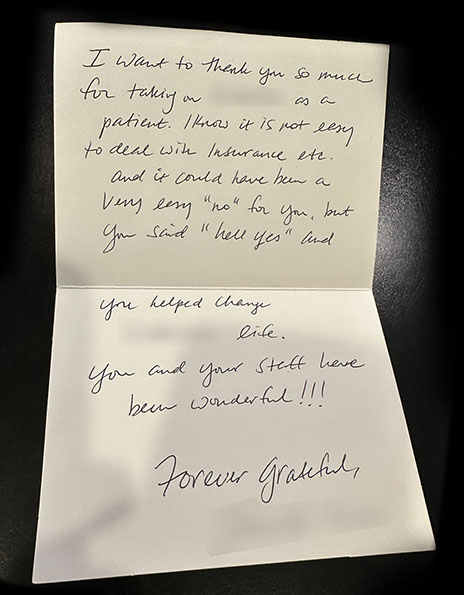 December, 2022
I want to thank you so much for taking us as a patient. I know it is not easy to deal with insurance etc. and it could have been a very easy "no" for you, but your Sid "hell yes" and your helped change her life. Your and your staff have been wonderful!!! Forever grateful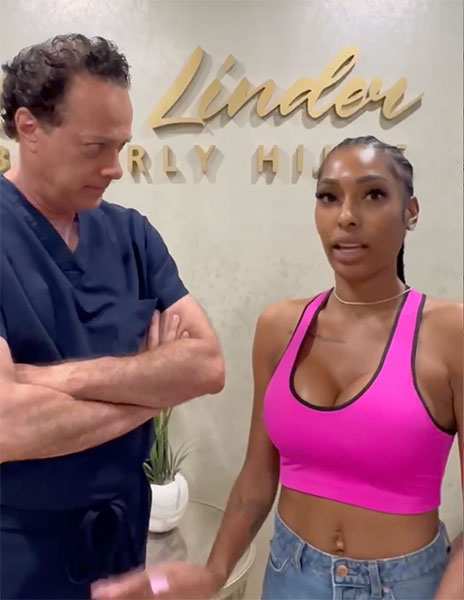 November, 2022
I am doing good and I love them. This time, I had high profile implants to have a better projection and narrower on the sides. Thank you Dr. Linder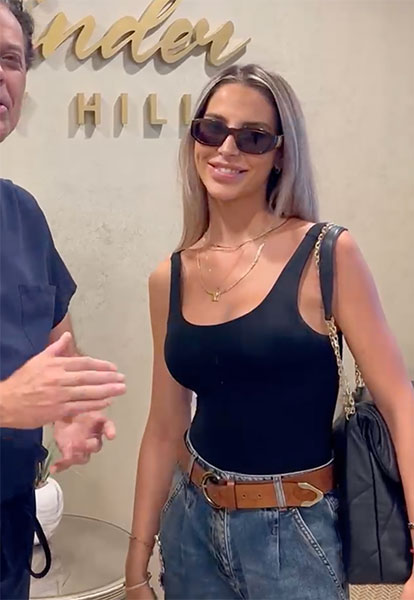 November, 2022
You're the best surgeon in Beverly Hills!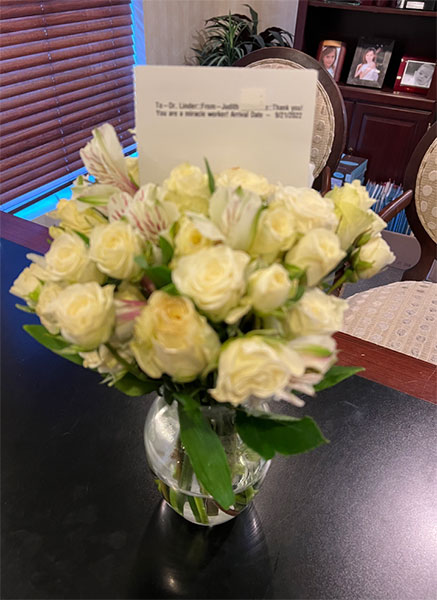 November, 2022
Dr. Linder You are a miracle worker!
Judith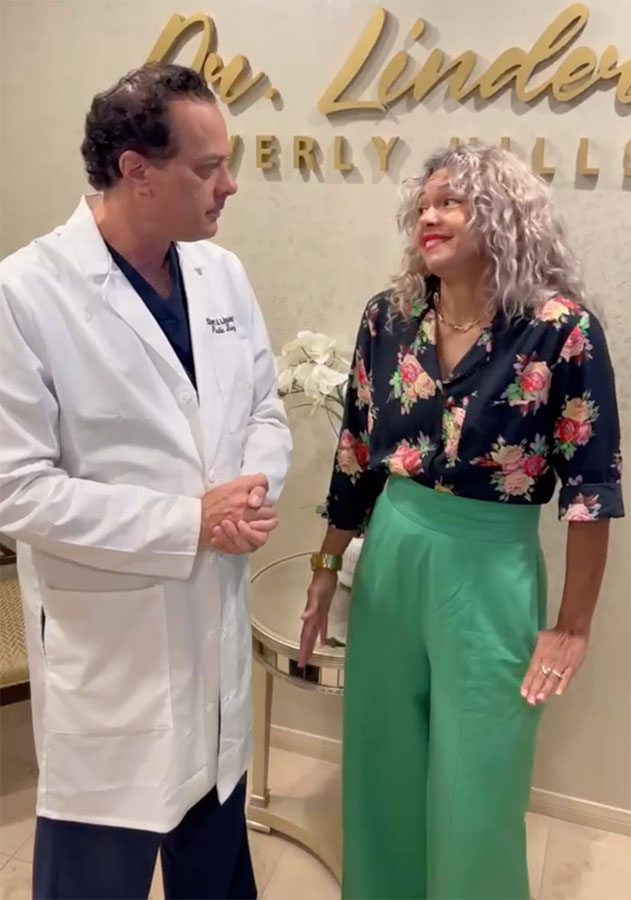 October, 2022
I am feeling amazing, two weeks out after my breast implants have been removed (total capsulectomy). My anxiety is gone, dry eyes are gone and other health issues that I had previously.
Now I feel amazing!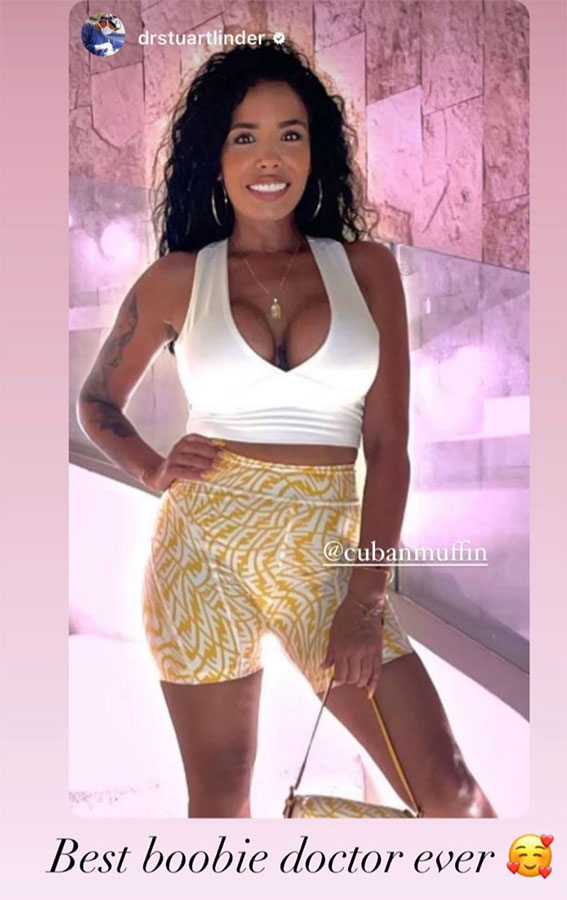 October, 2022
Best boobie doctor ever!
---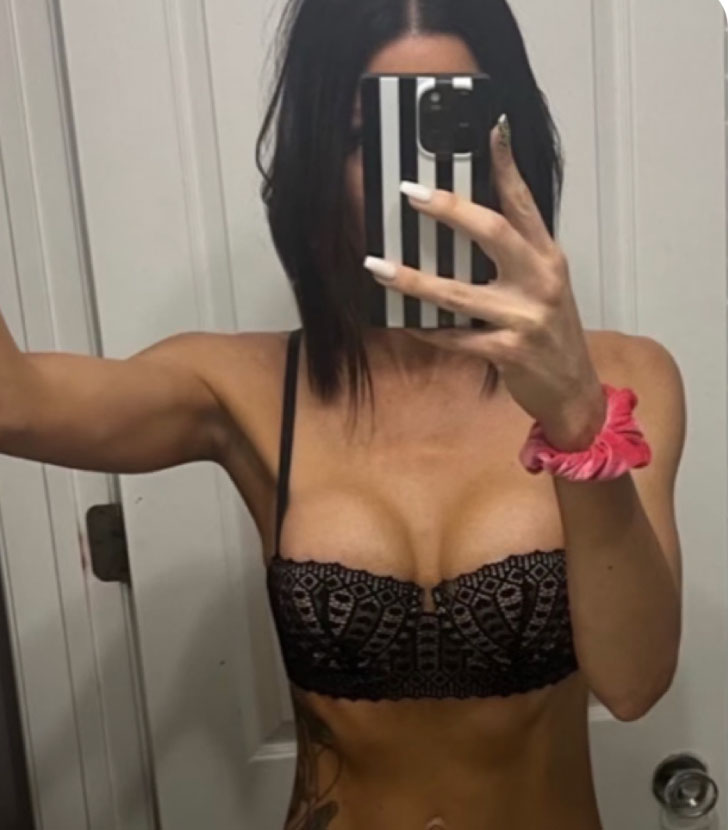 October, 2022
I underwent a breast revision with Dr. Linder. I had very little breast tissue to work with after 2 prior removal surgeries from different doctors and I was worried there wouldn't be enough tissue for Dr. Linder to work with. Dr. Linder and his staff held my hand thru every step of the process. They made me feel extremely comfortable and kept me informed every step of the way. I was able to call or text, day or night, 7 days a week. The constant connection and reassurance made me feel really at home. Dr. Linder exceeded my expectations. I have breasts again and I could not be happier with my results. Best doctor and staff and I can say that knowing I've seen other surgeons. Wish I would've come to Dr. Linder first!
J.R.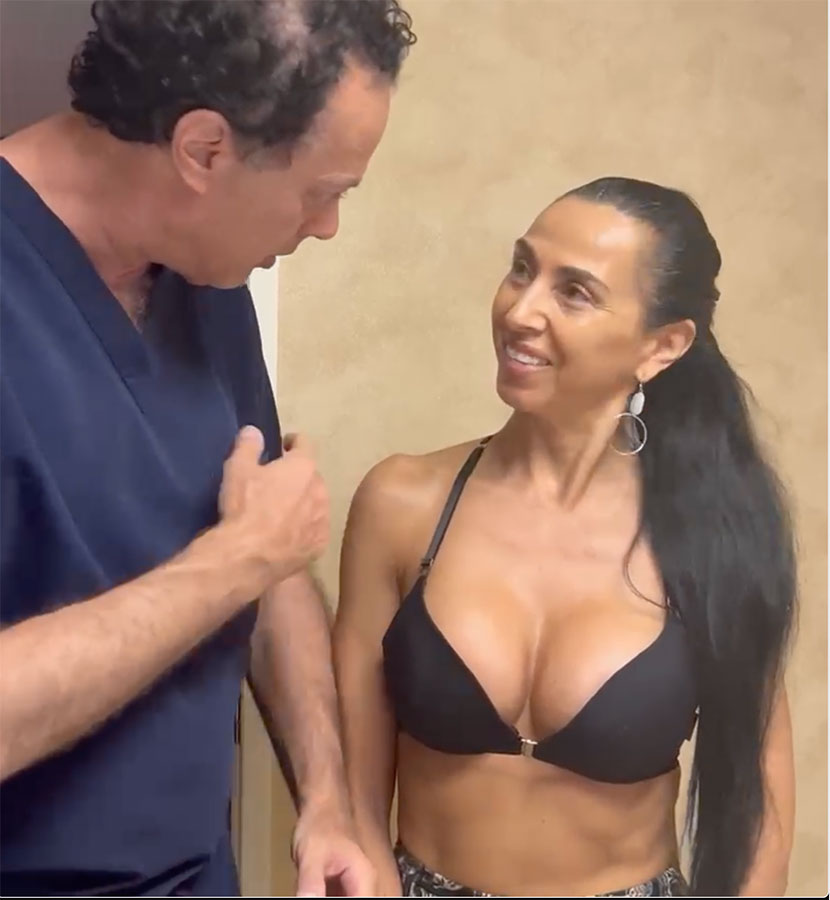 October, 2022
I am seven days post-op. I love them, I love how they look and feel. Doing very well, thank you Dr. Linder
Martha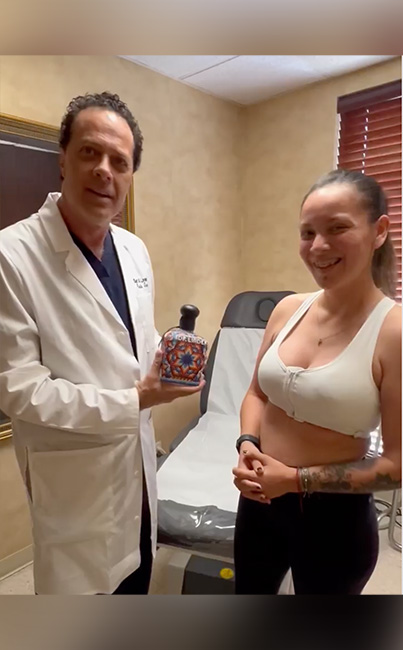 September, 2022
Dr. Linder
A small gift to you, thank you so much!
Thank you…