Reviews & Testimonials
Dr. Stuart Linder is a board-certified plastic surgeon in Beverly Hills, California.
With over 20 years of experience and being selected as Top Doctor by Castle Connolly.
Dr. Linder has changed the lives of thousands of men and women throughout the world.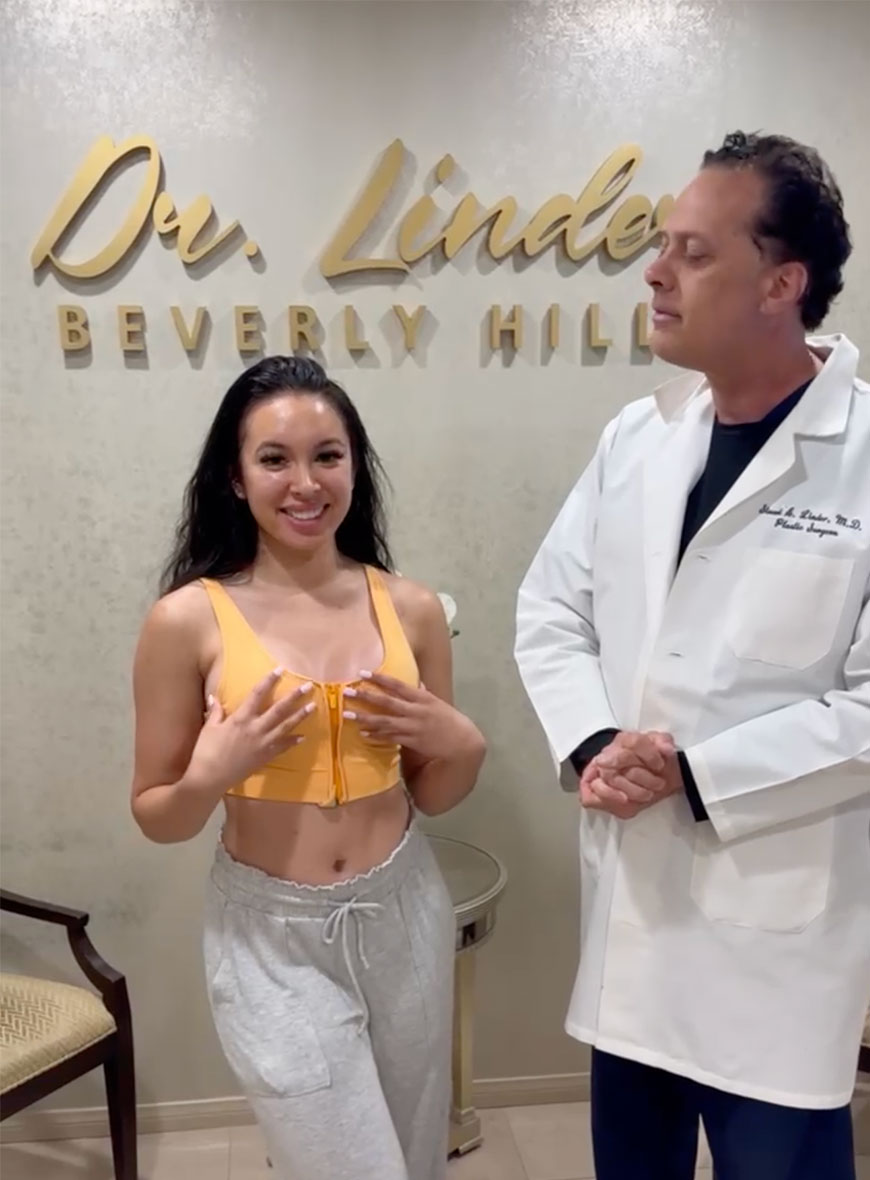 September, 2023
I had my breast done about one month ago with 400 cc breast implants. Yes I am happy!!
August, 2023
One week out of surgery. Came back down from the Bay Area. I am amazing, my breast look super great. Everyone has been complimenting me, and they say I look really natural.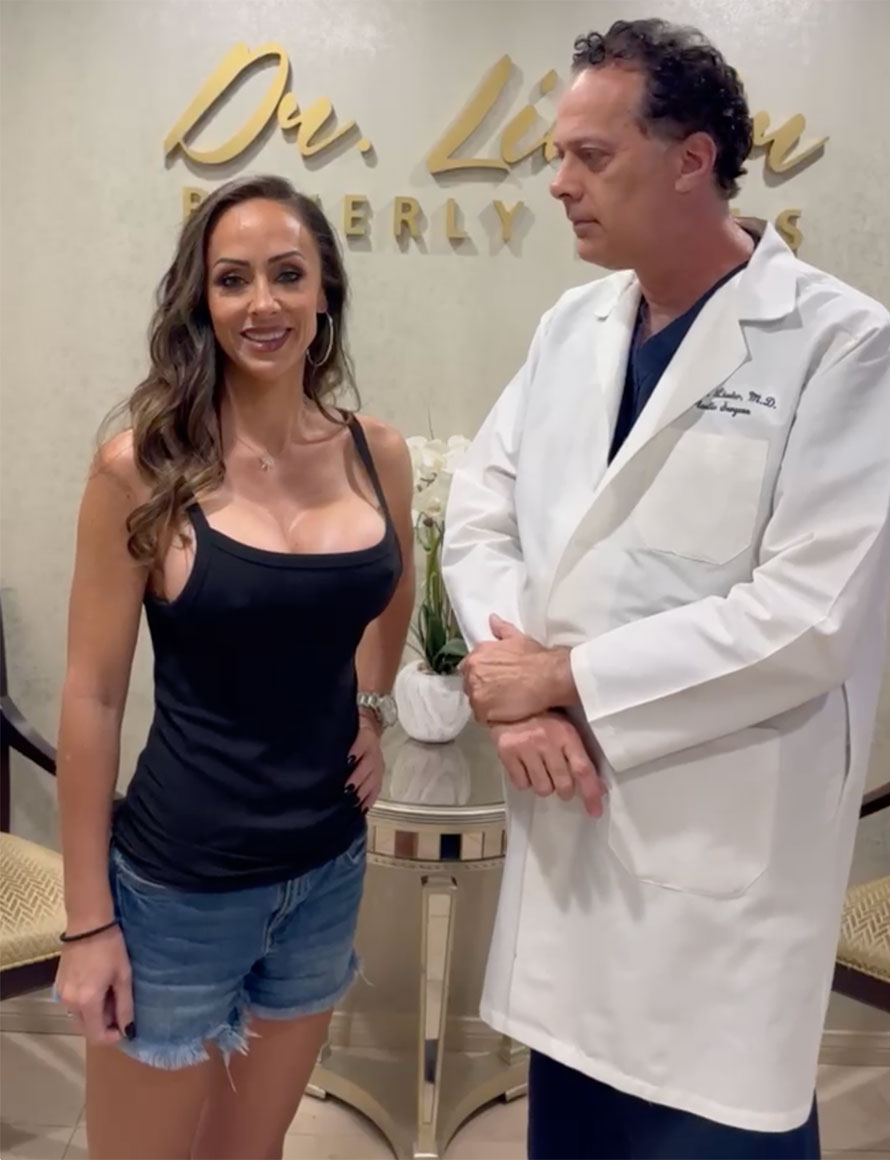 August, 2023
I am one week out from having a breast revision.
I'm doing amazing. My breast implant had popped, so we went ahead and replaced them both and I absolutely love them, so happy, not in any pain at all…
100% happy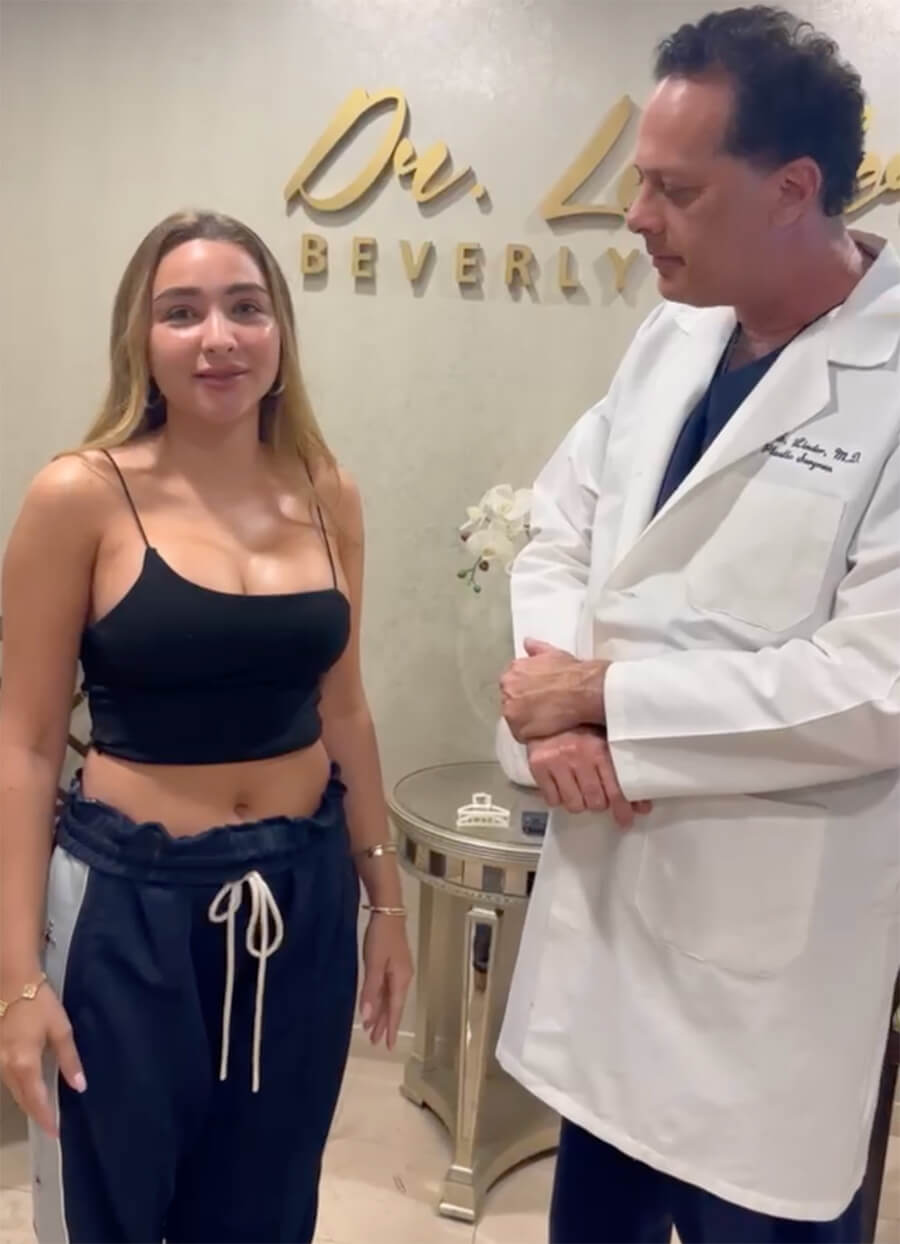 July, 2023
I am doing great! It's been about a month ago and the procedure went great, as well a the team was great. Everything was so easy and most importantly I am so happy with the results.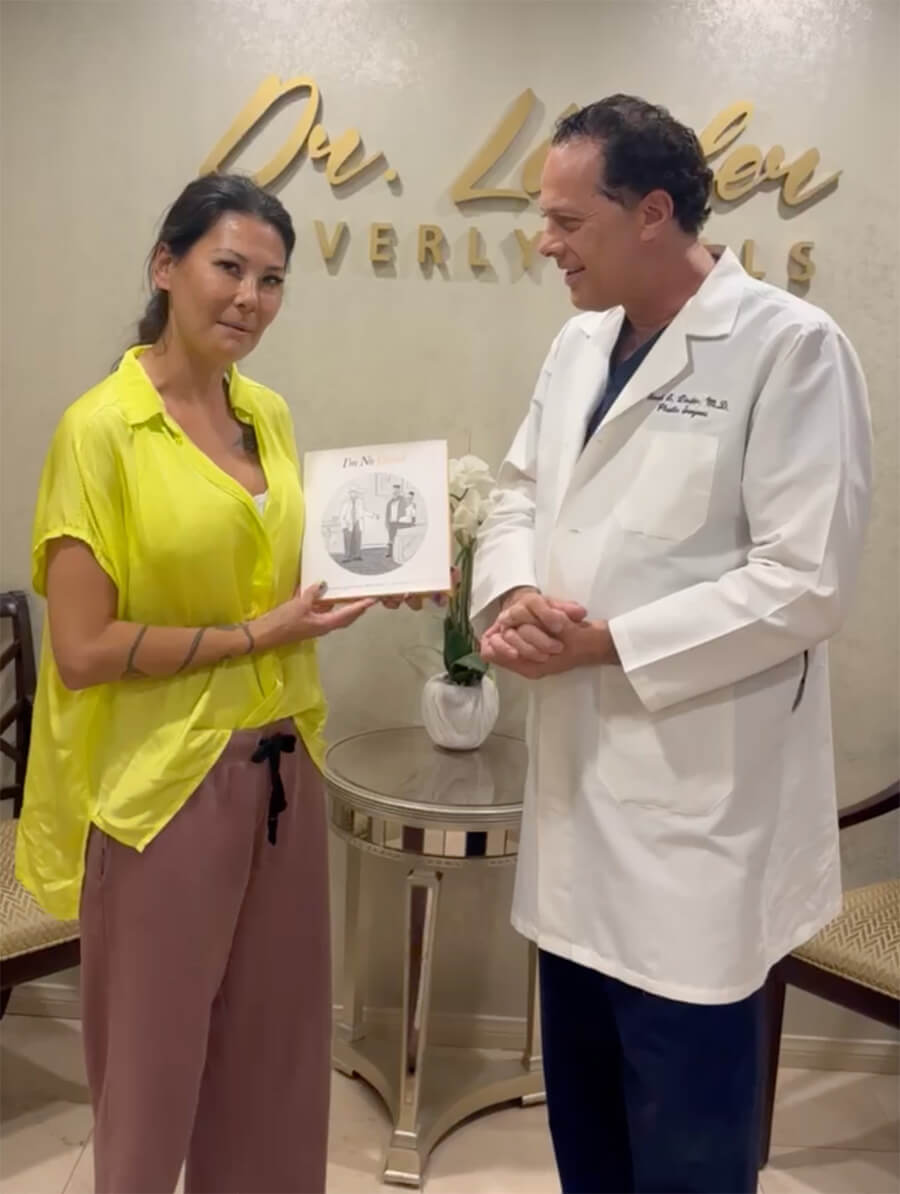 July, 2023
I've been coming to Dr. Linder for 18 years. Hands down, the best reconstructive surgeon out there. Life changing. Will be coming back and sending everyone to him. Thank you Dr. Linder for changing my life!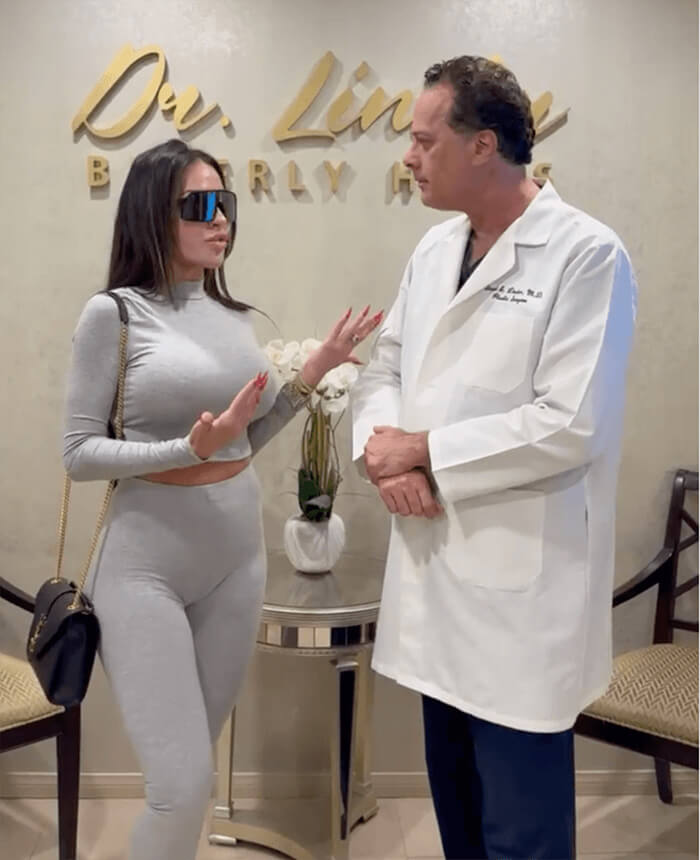 June, 2023
It's been two years since my original extensive revision. Dr. Linder you are nothing but the best.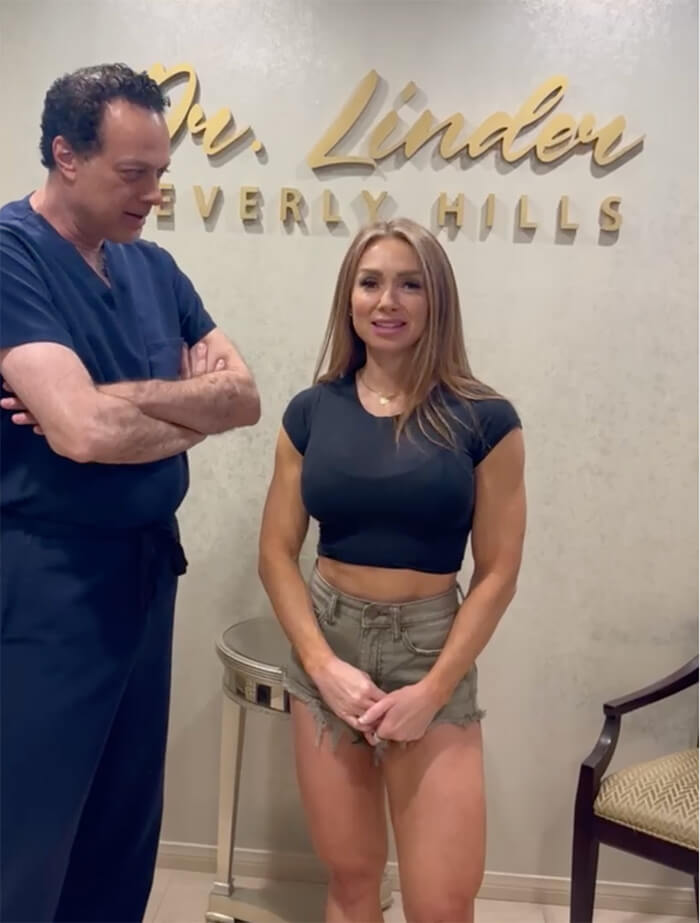 June, 2023
I feel great. Dr. Linder has been my doctor for over 15 years, and I have been in the best hands with you.
June, 2023
I just wanted to acknowledge the best plastic surgeon in the world! Dr. Linder is absolutely amazing, their are many surgeons in Las Vegas, but I always choose to go to Beverly Hills to go to Dr. Linder, because he is just the best.
So thank you Dr. Linder, I will see you soon!!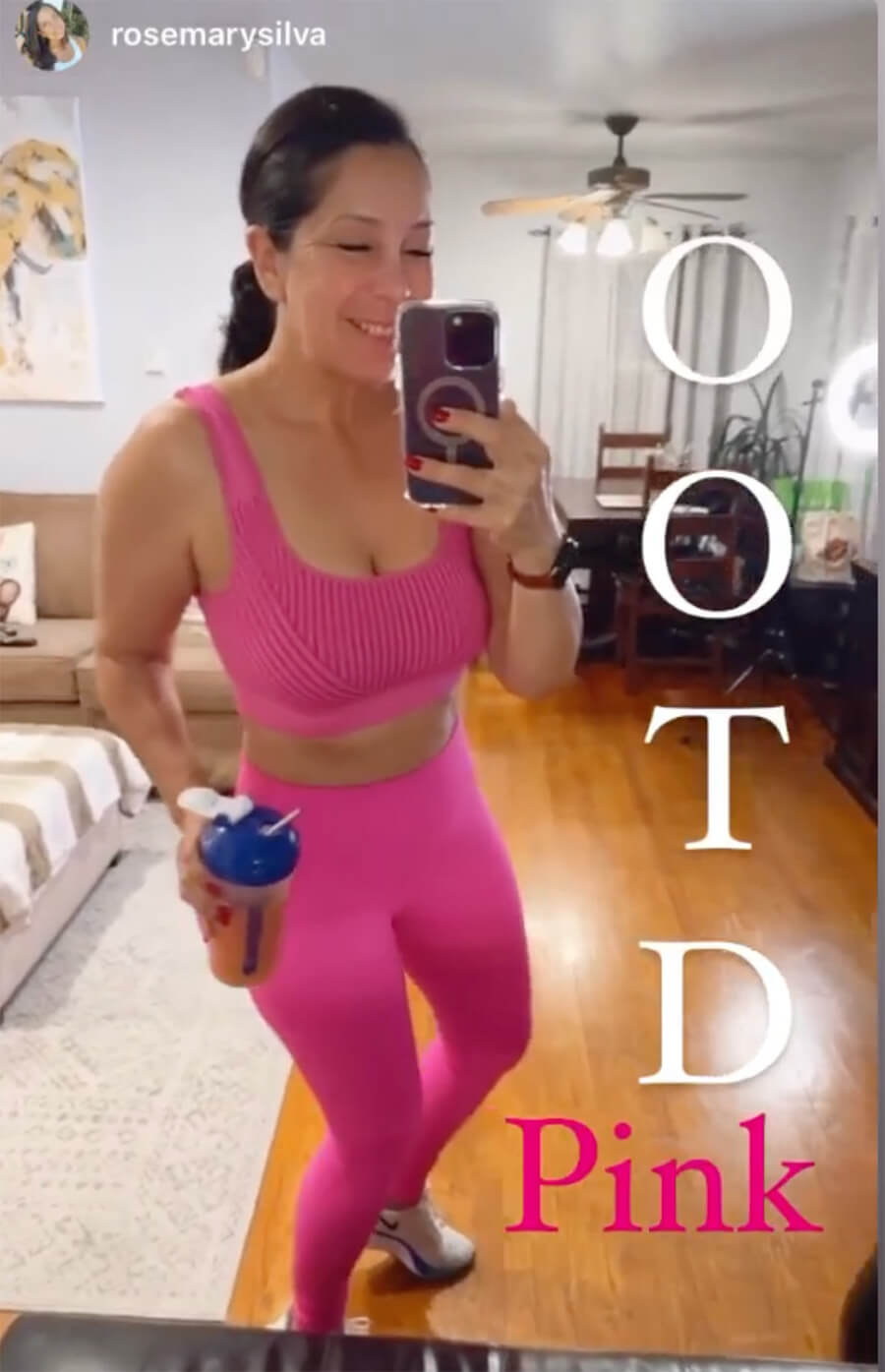 May, 2023
Dr. Linder is the best! Not only did my first breast implants hold up for 20 years but it was time for me to redo them and once again he did an amazing job. When I said I wanted to look natural for my body he always is honest and recommends your size and style and for me it was low profile which loved the first time and now again. I am 5 weeks post op in this picture and LOVE my newly refreshed breast.
Staff was amazing and always so helpful even after returning 20 years later..
R. S.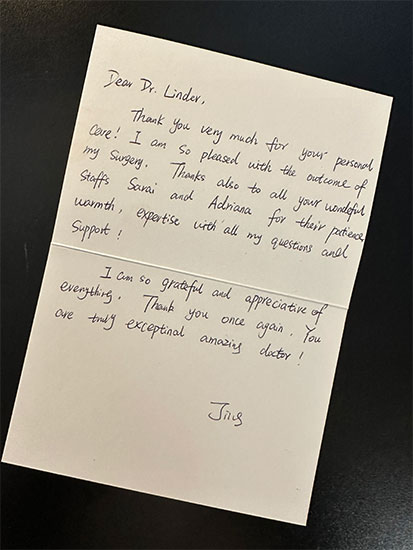 April, 2023
Dear Dr. Linder, Thank you very much for your personal care! I am so pleased with the outcome of my surgery. Thanks also to all your wonderful staff Sarai and Adriana for their patience, warmth, expertise with all my questions and support!
I am so grateful and appreciative of everything. Thank you once again.
You are truly exceptional amazing doctor!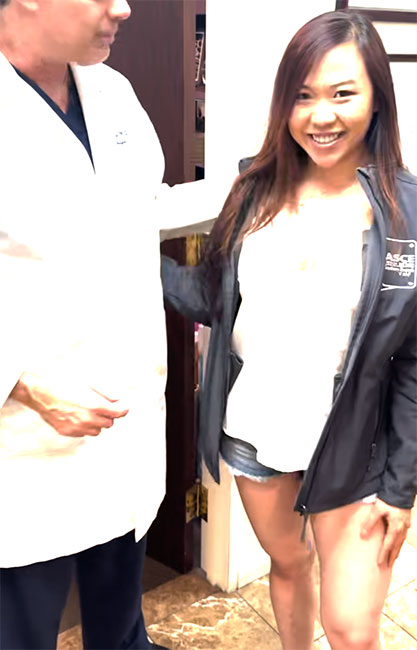 March, 2023
All my girl friends love it. They ask who I went to for your surgery, they are super natural. I respond Dr. Linder, he is super amazing!!!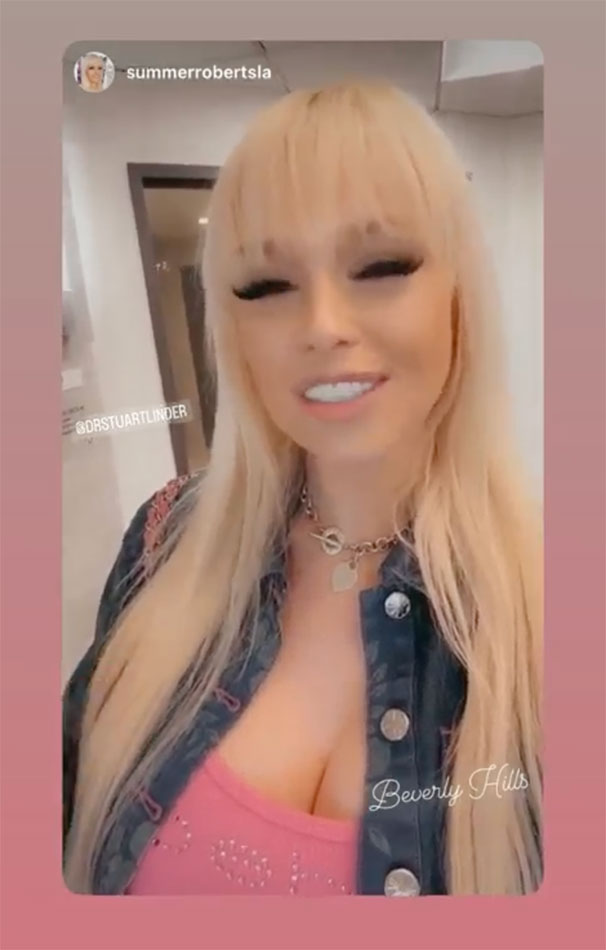 February, 2023
Just left Dr. Linder's office, I am so happy. My boobs are big, fuller and rounder. I went up to 800 cc.
I love the staff, everyone is so accessible.
Whether you are making an appointment or just have a question you can just text them.
I love Dr. Linder because he is so qualified, he is a board certified surgeon, has so many awards,
well known and he is a really cool guy..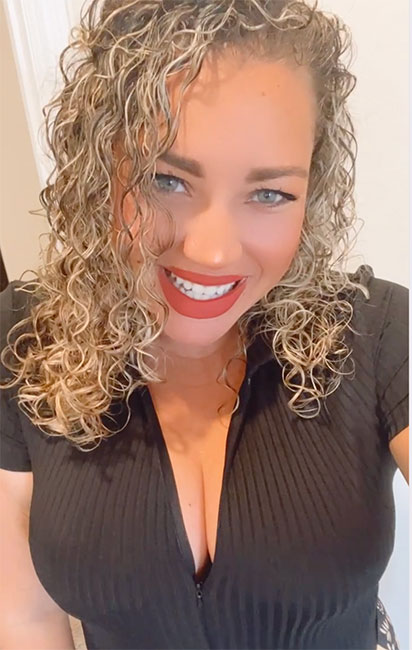 January, 2023
Dr. Linder, thank you so much for my mommy makeover and making me so amazing!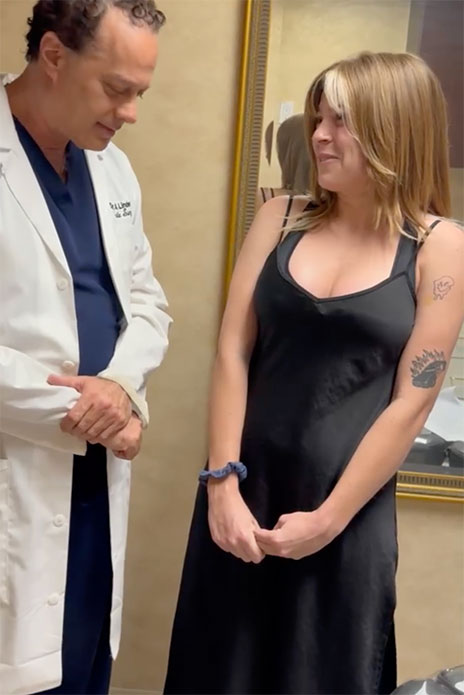 December, 2022
I had a breast augmentation 370 cc moderate plus profile silicone breast implants. My God Dr. Linder I am over the moon happy! They are exactly what I wanted. Thank you for taking good care of me.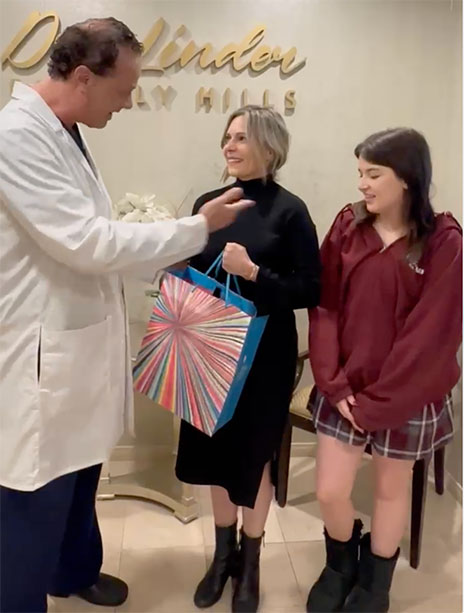 December, 2022
I feel great and everything is amazing. Dr. Linder I can not express my gratitude enough and you have been amazing.