Gynecomastia Surgery In Beverly Hills, CA
Gynecomastia is a common condition characterized by enlarged male breasts. In many cases, the cause is unknown. However, some medical ailments and the use of certain substances may result in excessive glandular breast tissue, fat, or a combination of the two. Gynecomastia surgery is designed to reduce enlarged male breasts and restore a more masculine chest contour. For men who feel self-conscious about their oversized breasts,
this procedure can help boost their self-confidence and enhance their appearance.
Dr. Linder has been performing gynecomastia surgery in Beverly Hills since 1997 and personalizes each procedure to produce satisfying and attractive results.
Benefits of Gynecomastia Surgery
A Sculpted Chest Contour
For many men, having enlarged breasts can hinder their cosmetic objectives. Overly large male breasts can also appear disproportionate to the rest of a patient's body and produce a displeasing silhouette. Gynecomastia surgery can give patients the firmer and more defined chest contour they desire.
Improved Physical Comfort
Men with excessive glandular or fatty breast tissue may experience physical discomforts such as skin irritation or uncomfortable chafing under the breast fold. Dr. Linder can improve a patient's comfort by reducing the size of the breasts utilizing the most appropriate gynecomastia surgery technique for the patient's needs.
Restored Self-Confidence
Those who suffer from gynecomastia may feel self-conscious about their appearance. Men with large breasts may be reluctant to participate in social events or wear form-fitting tops that accentuate their chest. After gynecomastia surgery, many patients report having more confidence and an improved quality of life.
Gynecomastia Surgery Process
Procedure
Gynecomastia surgery can be performed utilizing the following techniques:
Excision: In most cases, an incision is created around the areolas, through which excess tissue can be removed. The nipple-areolar complexes may be adjusted if they are poorly positioned or enlarged. Patients with significantly large breasts may require a more extensive approach to achieve the desired result.
Liposuction: This technique involves injecting tumescent fluid into the treatment area and inserting a hollow cannula through a small incision to remove excess breast fat. Depending on the desired extent of correction, liposuction can be performed as a standalone procedure or along with tissue excision.
Anesthesia
Dr. Linder performs gynecomastia surgery at Brighton Surgery Center using general anesthesia administered by board-certified anesthesiologist Dr. Hoffman. Laryngeal mask airways can be used with most patients. However, those who have a history of acid reflux or gastroesophageal disease are usually better candidates for endotracheal tube intubation. Your options will be discussed during the initial consultation.
Surgery Time Table
Preoperative: The patient is started on an intravenous antibiotic.
Surgery: Gynecomastia surgery typically takes 1 to 2 hours to complete.
Recovery Room: According to federal law, all patients must stay in the recovery room for at least 1 hour after surgery for observation.
After Surgery: Following the observation period, patients are sent home with antibiotics, ice packs, a chest wrap, and pain medication.
Postoperative Visit: All dressings are removed and replaced during this visit, and a compression garment is placed over the treated area.
Day 7 Follow Up: Dr. Linder evaluates the healing progress of all surgical incisions and changes the dressings.
Days 8 to 14: At this point, any sutures are removed, and patients are asked to change their dressings twice per day.
Days 14 to 21: Patients can resume lights activities, but heavy lifting must be avoided.
Why Choose Dr. Linder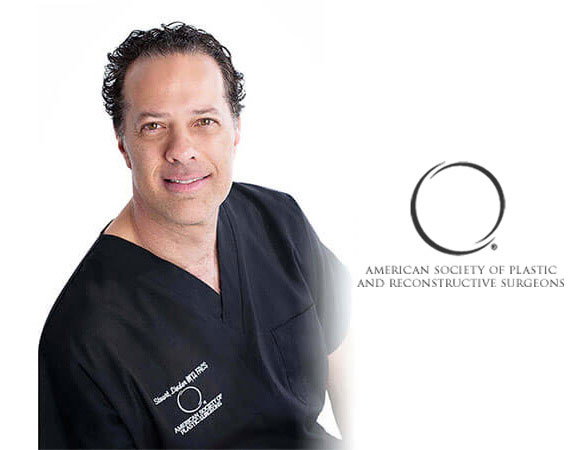 ---
Stuart A. Linder, M.D., is a board-certified plastic surgeon located in Beverly Hills, CA. He has over 20 years of experience performing body contouring procedures such as breast augmentation, breast revision, Mommy Makeover surgery, and tummy tuck surgery. Dr. Linder prides himself on educating his patients throughout the process, beginning with the consultation and extending all the way to the last follow-up appointment. Patients from all over the world come to Beverly Hills to see Dr. Linder and have him perform their body contouring procedures. With his knowledge from having placed over 14,000 breast implants, and authored The Beverly Hills Shape, Dr. Linder continues to contribute to discussions on plastic surgery via various media outlets.
---

Meet Dr. Linder
Frequently Asked Questions
Is Dr. Linder board certified by The American Board of Plastic Surgery?

Yes. There are absolutely no substitutes.

Is it normal to undergo gynecomastia surgery after massive weight loss?

Many patients who lose a sizable amount of weight, either by dieting and exercising or gastric bypass surgery, can benefit from a gynecomastia procedure. During your initial consultation, Dr. Linder can discuss all of the potential options for reaching your cosmetic goals.

Will my gynecomastia surgery result in scarring?

There is always a chance of having scars after a surgical procedure. Patients who need more extensive correction have a higher risk of developing scars, but any scarring tends to fade over time with proper aftercare.

Can the areolas be reduced during gynecomastia surgery?

If you are unhappy with the shape or size of your areolas, Dr. Linder can reduce the size or change the shape of your areolas during gynecomastia surgery.

After gynecomastia surgery, how long will I have to wear a compression garment?

You will be asked to wear a compression garment for a few weeks or until your wounds have fully healed to reduce swelling and bruising and promote the healing process.

What types of medications will I be given after my gynecomastia surgery?

Various types of medications are prescribed for gynecomastia surgery patients. Patients are usually provided one of two antibiotics: Ciprofloxacin or Keflex (not ideal for patients with penicillin allergies). To minimize postoperative discomfort, Dr. Linder may prescribe Norco or Vicodin. Zofran may also be prescribed to prevent nausea and vomiting.