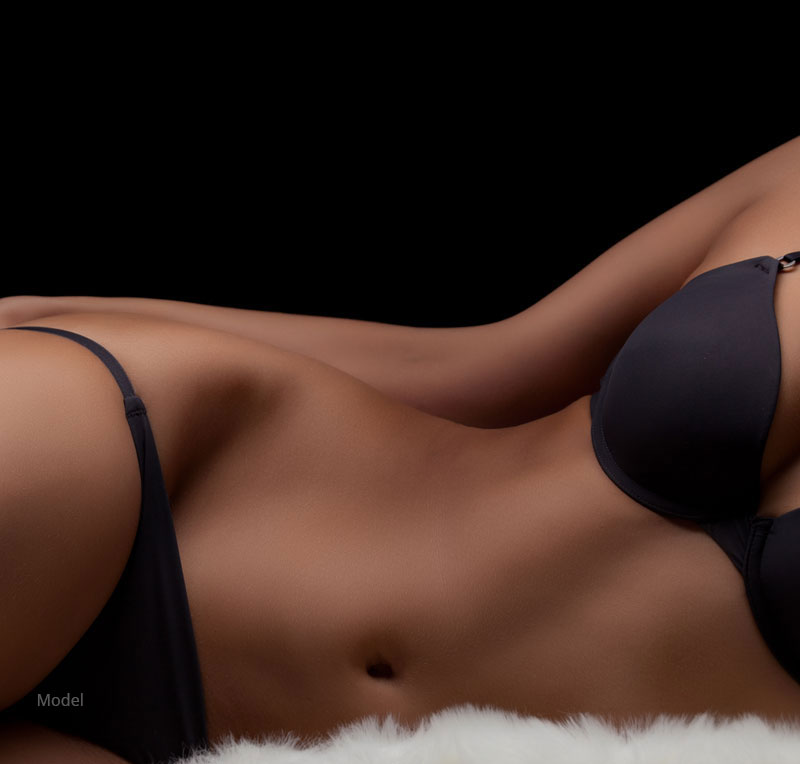 The tummy tuck removes excess tissue from the lower abdomen and tightens weakened abdominal muscles. This surgical procedure benefits women who suffer from abdominal laxity, muscle separation, and fat accumulation after experiencing multiple pregnancies.
Tummy tuck surgery is often performed with liposuction to produce the desired body contouring result. Dr. Linder is a specialist in body sculpting procedures, including tummy tuck surgery, and customizes each procedure to address the patient's individual aesthetic goals and achieve the pleasing figure they desire.
During your private consultation, Dr. Linder will evaluate your needs and desires to help determine the best abdominoplasty technique to achieve your specific aesthetic goals. Women and men choose tummy tuck surgery to:
Eliminate sagging abdominal skin
Tighten loose abdominal muscles
Remove fat pockets that resist diet and exercise in the midsection
Reduce stretch marks (if located on the excised skin)
Treat umbilical hernias
Help relieve stress urinary incontinence (SUI)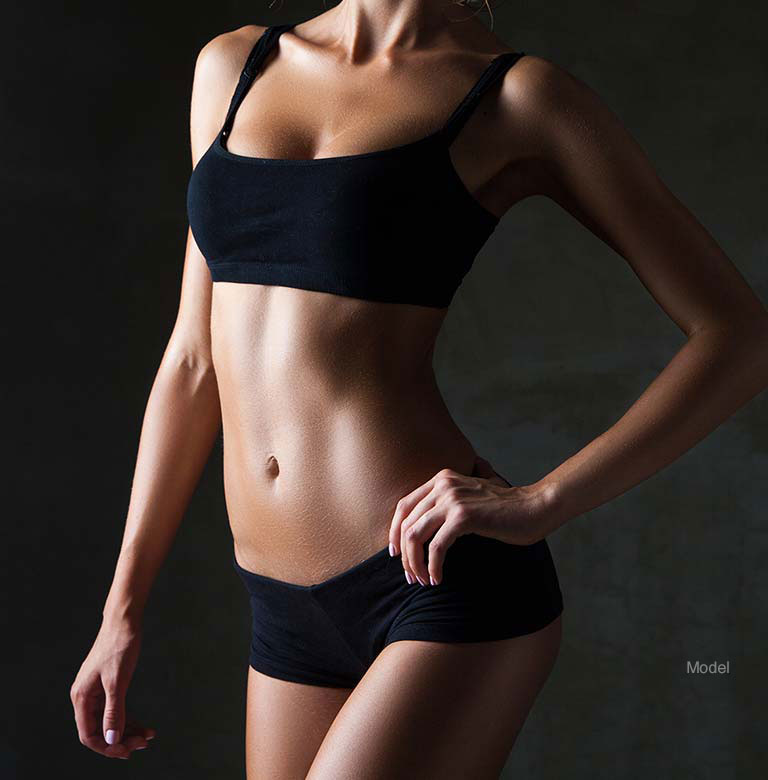 Ideal Candidates
Candidates for tummy tuck surgery have loose skin and weakened muscles after pregnancy, moderate to significant weight loss, or the aging process. Since there are several different types of abdominoplasty, candidacy varies based on the extent of laxity. All candidates should be in good health and close to their goal weight. Candidates should also not smoke and have reasonable expectations for their results.
How Old Do You Have to Be for Tummy Tuck Surgery?
There are no age restrictions for tummy tuck surgery. Candidates should be healthy adults looking to improve their midsection.
Schedule a consultation with Dr. Linder to see if you are a candidate for this surgery.
Are you Ready for Abdominoplasty?
Dr. Linder prides himself on educating his patients throughout the process, beginning with the consultation and extending all the way to the last follow-up appointment.
Schedule a Consultation
Benefits of Tummy Tuck Surgery
Reduce Abdominal Skin Laxity
Pregnancy and extreme weight loss can be positive life accomplishments but often lead to unsatisfactory tissue laxity. Once the skin is stretched, and elasticity is compromised, the only solution for a tighter surface is surgery. Tummy tuck surgery restores youthful and attractive abdominal contours for a slimmer, more sculpted physique.
Repair Weakened Rectus Muscles
After pregnancy or significant weight fluctuations, some patients experience the weakening or separation of the rectus muscles. Damage to the abdominal wall can cause the belly to protrude or bulge and usually cannot be corrected with exercise. A tummy tuck involves the tightening of the rectus for a corseted effect that creates a shapely and slender silhouette.
Eliminate Stubborn Fat Deposits
Patients who struggle with stubborn fat deposits that are resistant to diet and exercise can benefit from tummy tuck surgery. During a tummy tuck procedure, excess fatty tissue can be trimmed along with folds of loose skin. Liposuction can also be performed to eliminate localized fat for additional body contouring benefits.
What Is a Mini Tummy Tuck?
A mini tummy tuck uses a single incision along the pubic line through which excess skin is removed, and the lower rectus muscles are tightened. This "mini" procedure is ideal for patients with considerable skin laxity that falls below the navel but no laxity above.
What Is a Modified Tummy Tuck?
A modified tummy tuck is similar to a traditional abdominoplasty in that the incision extends from hip to hip. The length of this incision allows for more extensive correction than a mini tuck. Candidates for a modified abdominoplasty have experienced significant weight loss or multiple pregnancies that caused pronounced stretching of the abdominal skin.
What Is an Extended Tummy Tuck?
An extended tummy tuck uses a longer incision that extends out to the sides of the hips, allowing for modification of the abdomen and hip/waist area. This technique is best for patients who have achieved massive weight loss, either by traditional at-home methods or weight loss surgery, such as gastric bypass.
What Is a Belt Tummy Tuck?
The belt tummy tuck is reserved for patients whose massive weight loss resulted in folds of excess skin around the midsection, hips, and back or buttock area. Here, a circumferential incision is made around the abdomen, through which an apron of tissue can be removed.
How Much Does a Tummy Tuck Cost in Beverly Hills?
The cost of tummy tuck surgery varies from patient to patient and includes surgeon's fees, facility fees, and anesthesia fees. The extent of correction required and surgical techniques used are also factored into the price.
To get a more accurate cost estimate, please contact our office for a consultation.
Contact Us
Tummy Tuck Surgery Information:
Where Is My Surgery Performed?
Dr. Linder often performs tummy tuck surgery at Summit Surgical Center in Beverly Hills, California. Summit Surgical Center is fully accredited by the American Association for Accreditation of Ambulatory Surgery Facilities, Inc., and Medicare.
Depending on the procedure specifics, Dr. Linder may perform your surgery at Cedars-Sinai, a premier medical center in Los Angeles. He has been an Attending Surgeon in the Division of Plastic and Reconstructive Surgery since 1997.
What Type of Anesthesia Is Used?
All tummy tuck surgeries at Summit Surgical Center are performed under general anesthesia with a board-certified anesthesiologist. Typically, laryngeal mask airways are used during this procedure. However, patients with a history of acid reflux or gastroesophageal disease are usually better candidates for endotracheal tube intubation.
How Long Does a Tummy Tuck Take?
The length of the procedure will depend on the technique used and whether another surgery is being performed in combination. While each abdominoplasty varies in length, you can expect the following estimates.
Mini: 30 to 60 minutes
Modified: 1 to 2 hours
Extended: 2 to 3 hours
Belt: 4 to 6 hours
What Surgeries Are Performed in Combination?
Tummy tuck surgery may be performed with other cosmetic procedures to achieve the desired results. Patients can combine their abdominoplasty with any of the following:
Liposuction: Liposuction can be performed to slim the hips and thighs. Here, tiny incisions are created near the target area(s). A hollow tube or cannula is inserted through these incisions and moved through the fat using a back and forth motion to suction out unwanted fat evenly.
Breast augmentation: Breast augmentation increases the volume and enhances the shape of the breasts using saline implants, silicone implants, or fat transfer to the breast (or a combination of implants and fat).
Mommy Makeover: A Mommy Makeover combines breast enhancement and body contouring procedures to address the common physical changes seen with pregnancy.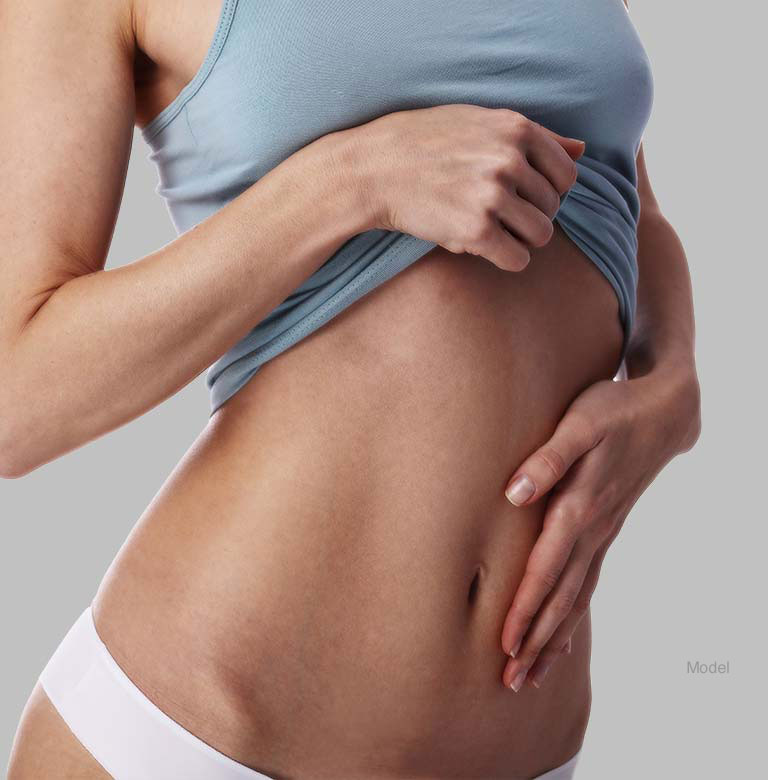 Your Consultation
Your consultation with our board-certified plastic surgeon, Dr. Stuart Linder, is one of the most important aspects of your abdominoplasty. During this meeting, you will learn more about the tummy tuck procedure and have a chance to express your concerns or fears about the process.
Dr. Linder will examine your abdomen and the surrounding areas, take measurements, review your medical history, and verify the correct techniques for your needs.
Before scheduling a consultation, consider asking yourself these questions.
Are you in good overall health?
Do you have realistic expectations for the outcome of your procedure?
Are you emotionally mature enough to make an essential decision regarding altering your appearance?
Are you over 18?
Can you fit the cost of a tummy tuck into your budget?
View over 147
Before & After photos
Tummy Tuck Surgery Timeline
Preoperative
An intravenous antibiotic is administered.
Surgery
The duration of the surgery will depend on which technique is used. It can take anywhere between 30 minutes and 6 hours.
Recovery Room
Patients are required by federal law to stay in the recovery room for at least one hour for observation.
After Surgery
You will be instructed to take oral antibiotics and pain and nausea medication for the first week of recovery.
Day 1 Postoperative Visit
Fluids are measured every six hours, and surgical dressings are removed or replaced.
Week 1 to 3
Drainage tubes and lower abdominal and umbilical sutures are removed.
Week 4
Results are photographed in-office. Patients can begin light exercise, including aerobic and anaerobic activities. However, abdominal workouts must be avoided.
Week 6
Patients can stop wearing the abdominal compression garment.
Week 8
Patients can resume all workout routines and begin bioCorneum® silicone scar treatment.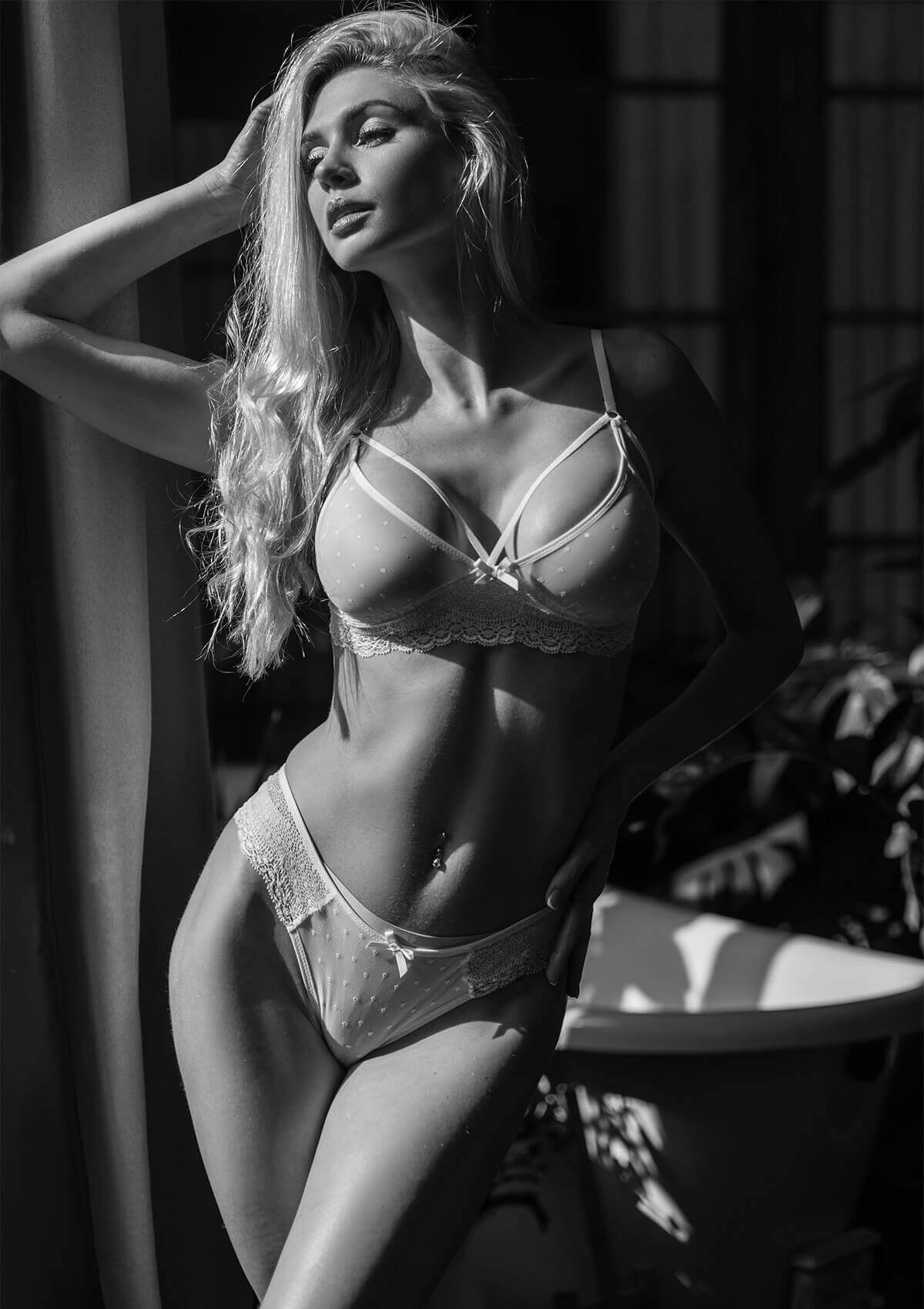 After Your Abdominoplasty
What Is the Normal Recovery Time for a Tummy Tuck?
You should plan to take at least 6 weeks off from work, depending on the amount of correction needed. This will ensure that you give your body enough time to fully heal. You will need to avoid all strenuous exercises for at least 8 weeks or until you are cleared by Dr. Linder.
What Types of Medications Will I Be Given After My Surgery?
The types of prescribed medications vary per case. For infection prevention, patients are given one of the following antibiotics: Ciprofloxacin or Keflex (not recommended for patients who are allergic to penicillin). Dr. Linder may prescribe Norco or Vicodin for pain management. Zofran is recommended to prevent nausea and vomiting.
Will There Be Scarring After My Tummy Tuck?
Scarring is expected after a tummy tuck; its extent will vary depending on your chosen abdominoplasty technique. Fortunately, all incisions are placed low on the abdomen and can usually be covered with underwear and bathing suits.
The resulting scars will fade over time.
What Can I Do to Help Minimize Scarring After Surgery?
Patients can help minimize the visibility of their scars by:
Avoiding sun exposure on the incisions for up to one year
Keeping the incisions clean for at least two to three weeks post-op will help to prevent infection
Keeping incisions dry for at least 14 days — avoid getting the incisions wet or sweating, as this can lead to bacterial infections
When Can I Return to Normal Activities After Tummy Tuck Surgery?
Most tummy tuck patients can return to work (such as desk-type jobs) after two weeks but must avoid more strenuous work and exercise for at least six weeks. Dr. Linder will give you specific guidelines to follow after the procedure to ensure the safest and most effective recovery.
How Long Will the Results of a Tummy Tuck Last?
The results of your tummy tuck will not revert on their own; however, they require constant maintenance with diet, exercise, and a healthy lifestyle. Significant weight fluctuations and subsequent pregnancies can impact the quality of your results.
Why Choose Dr. Linder for Abdominoplasty
Stuart A. Linder, M.D., of Beverly Hills, California, has been performing cosmetic plastic surgeries for over 20 years. He has been a board-certified plastic surgeon since 1999 and prides himself on educating his patients throughout the process, beginning with the consultation and extending to the last follow-up appointment. He provides exemplary care to each of his patients to ensure a comfortable surgical experience.
Dr. Linder understands that patients will have many concerns and questions about their tummy tuck. To learn more about Dr. Linder's approach to Abdominoplasty click here to see his explanation. Please contact our office in Beverly Hills, our friendly staff will be happy to provide you with more information.