Ruptured Breast Implants
Breast implants are not intended to last for a patient's entire lifetime. Most breast implants retain their integrity for approximately 10 years before necessitating replacement, either because of changes in personal preferences or complications, such as breast implant failure. When a patient experiences implant damage or rupture, it is imperative to have the implants surgically removed or replaced by a knowledgeable and qualified plastic surgeon as soon as possible.
Dr. Stuart Linder is a board-certified breast surgery specialist who has delivered outstanding breast revision results for patients with deflated breast implants from around the world.
He utilizes a range of modern techniques to eliminate the risks associated with damaged breast implants and revitalize the aesthetic of the breasts. Dr. Linder also provides ample information to every patient so they understand the details of their procedure throughout the process.
Watch Video
Ruptured Breast Implant Overview
Causes of Breast Implant Rupture
Capsular contracture
Mechanical pressure from a mammogram
Surgical damage
Damage during a breast procedure, such as biopsy
Aging of the breast implant
Improper filling of the breast implant
Trauma or injury
Diagnosing Implant Rupture
When saline breast implants rupture, they deflate rather quickly and produce noticeable volume loss as well as an abnormal appearance. Other types of implants, including silicone gel-filled and gummy bear implants, usually require an MRI to confirm breast implant deflation because the ruptures are often asymptomatic.
Symptoms of Implant Rupture
Pain
Changes in nipple sensitivity
Loss of upper pole fullness
Distorted appearance
Shape abnormalities
Visible rippling or implant edges
Skin redness
Tingling
Hardened breasts
Why Choose Dr. Linder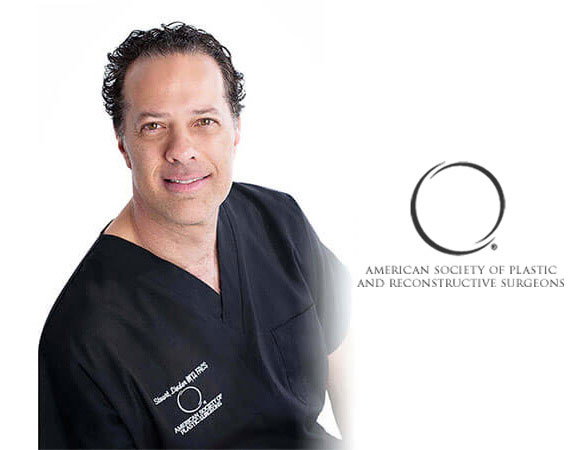 ---
Stuart A. Linder, M.D., is a board-certified plastic surgeon located in Beverly Hills, CA. He has over 20 years of experience performing body contouring procedures such as breast augmentation, breast revision, Mommy Makeover surgery, and tummy tuck surgery. Dr. Linder prides himself on educating his patients throughout the process, beginning with the consultation and extending all the way to the last follow-up appointment. Patients from all over the world come to Beverly Hills to see Dr. Linder and have him perform their body contouring procedures. With his knowledge from having placed over 14,000 breast implants, and authored The Beverly Hills Shape, Dr. Linder continues to contribute to discussions on plastic surgery via various media outlets.
---

Meet Dr. Linder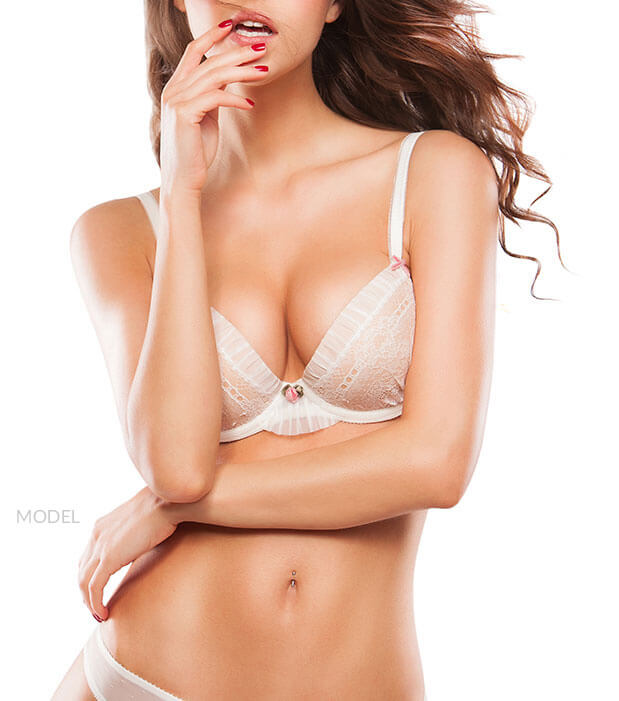 Ruptured Breast Implants
Frequently Asked Questions
Is Dr. Linder certified by the American Board of Plastic Surgery?

Absolutely. There are no substitutes for certification by the ABPS.

What is the warranty for my implants?

Both Allergan and MENTOR® offer warranties for their breast implants. Patients who opt for Allergan products are offered the ConfidencePlus® warranty for silicone-filled implants or the ConfidencePlus® Premier warranty for saline implants, both of which come with lifetime implant replacement policies. All MENTOR® implants are covered by a Lifetime Product Replacement Policy, which states that the manufacturer will provide implant replacement (with the same or similar product) at no additional cost.

Where can silicone gel migrate after a silicone implant rupture?

Ruptured silicone implants may result in silicone gel migration outside of the breast capsule (extracapsular rupture) and into the chest wall, underarm, abdomen, or lymph nodes.

How can I check my breast implants for signs of rupture at home?

Women with breast implants are advised to routinely check their breasts for irregularities, such as lumps or distortion. Changes in the appearance and feel of the implants may be indicative of rupture or other complication. If you notice a difference in your breast implants, please contact your plastic surgeon and schedule a professional examination.