Mommy Makeover
The
Procedure
A mommy makeover is a procedure in which multiple operations are performed on the woman, including breast implants and breast lifts, tummy tuck and liposuction of the muffin top and lipo-sculpturing of the thighs.  The list of procedures in a mommy makeover can include breast augmentation with silicone versus saline implants.  It can also include a formal mastopexy using a Wise-pattern or vertical breast lift if there is a significant amount of skin laxity due to breast feeding and pregnancy changes to the breast as well as lipo-sculpturing of different parts of the body, including the bra bulge, the lateral breast area, the upper abdomen and flank region, the muffin top or the pre-jean roll hip region, lipo-sculpturing of the saddlebag, anteromedial thigh and the medial knee as well as sculpting of the infragluteal fold buttock area.
---
Ideal Candidate
Women who are finished with pregnancy and/or breast feeding and would now like to retain their original body shape and size.
Women who have skin laxity do well with breast implants and lifts concurrently.
---
Techniques
Different types of mommy makeovers are required for women, depending upon the specific needs of their body after pregnancy and breast feeding.  Women with loss of fullness of the breast however, good skin laxity and nipple above the inframammary fold would do well with breast augmentation using the dual plane technique, two-thirds submuscular coverage and one-third lateral breast tissue coverage.  Saline or silicone implants can be used, either Allergan®, Natrelle® or Mentor®, Johnson & Johnson silicone gel, including cohesive high profile style 20 gels, extra high profile style 45 with minimal lateral breast fullness or moderate plus silicone style 15 Allergan® implants for a more natural appearance.
---
Cost
If done separately, the fees for a mommy makeover would be significantly higher due to secondary operating room and anesthesia costs. The cost of the procedures can vary, depending upon the procedures performed.  Augmentation with breast lifts and tummy tucks will vary.
Lipo-sculpturing of the thigh (inner/outer), medial knees and infragluteal fold can also be included.  Women may desire to stage these procedures if they will undergo a large breast lift and tummy tuck and may want to consider breast implant, breast lift and bra bulge procedure and lateral breast lipo-sculpting as single stage one.  The second stage may include abdominoplasty, tightening of the muscles, the internal rectus sheath, midline muscle abdominal wall, lipo-sculpting of the hips, inner and outer thighs and the infragluteal fold.
The cost for this includes surgeon's fee, operating room fees, implant cost and anesthesia fees.
---
Anesthesia
Mommy makeovers should be performed under general anesthesia with a Board Certified Anesthesiologist.
All anesthesia is performed by Board Certified anesthesiologist, Dr. Hoffman.
Laryngeal mask airways can be used in the majority of the patients.  However, those who have a history of reflux or gastroesophageal disease are usually better candidates for endotracheal tube intubation.  This should be discussed with your Board Certified Anesthesiologist.
---
Surgery
Time Table
| | |
| --- | --- |
| Preoperative | Patient is started on an intravenous antibiotic (Ancef, Cipro and Vancomycin) |
| Surgery | 4-6 hours |
| Recovery Room | At least one hour. This is a requirement of federal law in Medicare. |
| Day 1 | Remove and change all dressings as well as placing the patients into abdominal binders and girdles |
| Week 1 | Removing Jackson-Pratt drainage tubes from the abdominal area |
| Week 2 | Removal of sutures |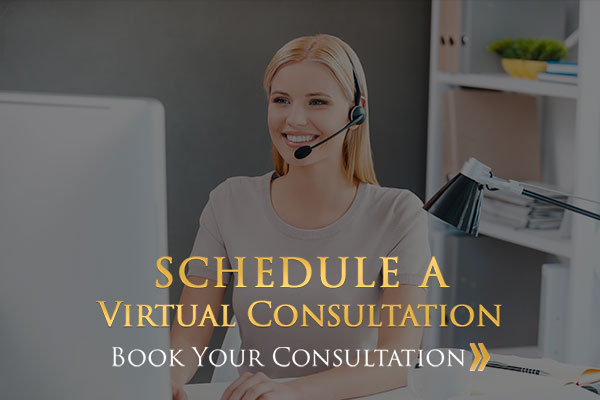 Frequently Asked Questions
When Should I Perform A Mommy Makeover?

When the mother is done breast feeding and is no longer considering pregnancy in the future.

Am I Too Old For A Mommy Makeover?

We perform mommy makeovers on patients up to the age of and into the early 50's.  Younger women in their 20's also may have mommy makeovers if they are not desiring to have children in the future.

Is It Dangerous To Perform A Full Body Mommy Makeover At The Same Time?

This depends upon how large the patient is and their medical history.  Healthy middle age women who are cleared by their internist will be able to undergo general anesthesia with full breast implant lift, tummy tuck and liposuction of the thighs by a well trained Board Certified Plastic Surgeon.  Mommy makeovers are never covered by insurance.  This is cosmetic surgery.

When Is Liposuction A Better Option?

Liposuction is a good option for patients with specific localized fat deposit areas, including the bra bulge, the lateral breast, the bilateral muffin-top procedure, the medial and lateral thighs and saddlebags, the infragluteal fold or the banana roll.

When Are Tummy Tucks Better Options?

Tummy tucks are excellent options for patients who have increased skin laxity and rectus diastasis if the muscles have been pulled apart from pregnancy.

What Type Of Scars Do You Get From The Procedure?

The scars from mummy makeovers can very significant.  They can include scars along the breast lift which can be an anchor scar, lollipop or vertical mastopexy.  It can also include scarring along the lower abdominal area as well as the suprapubic and the umbilicus.  These scars can keloid.  They can develop hypertrophic thickened scars, widespread scars, hypo or hyperpigmentation as well.