Mommy Makeover
in Beverly Hills, CA
Many women experience permanent and bothersome changes after breastfeeding and pregnancy (such as abdominal skin laxity, fat accumulation, and deflated breasts) that cannot be corrected without surgery. A Mommy Makeover is a customizable procedure in which multiple techniques are performed to restore and enhance a woman's shape after pregnancy. Every Mommy Makeover is different and may include breast enhancement, tummy tuck, liposuction, and liposculpture in any combination.
Dr. Stuart Linder specializes in body sculpting procedures and is dedicated to providing a safe and comfortable Mommy Makeover experience with exceptional cosmetic results.
Reasons to Consider a Mommy Makeover
Improve Abdominal Contour
Separated abdominal muscles and excess tissue around the midsection are common side effects of pregnancy. These conditions can cause the belly to protrude long after giving birth, making it difficult to feel confident in form-fitting clothes. A Mommy Makeover can alleviate these abdominal imperfections by repairing the muscles, removing excess skin, and tightening the remaining tissues.
Correct Deflated Breasts
The breasts undergo many changes throughout a woman's life, but pregnancy and breastfeeding can alter them dramatically in a short period. The fluctuations in breast size that a woman experiences can leave her chest looking saggy and deflated. A Mommy Makeover can address these issues by restoring breast volume and lifting the breasts to a perkier, more pleasing position.
Remove Stubborn Body Fat
Developing stubborn pockets of body fat is another common cosmetic concern that can occur during pregnancy. Excess fat can obscure a woman's natural silhouette or detract from her feminine curves. Most Mommy Makeover procedures include fat reduction techniques that sculpt and refine the contours of a woman's body, producing a slimmer figure.
Mommy Makeover Techniques and Recovery
Breast Enhancement
Breast augmentation: This procedure restores volume to deflated breasts and can also improve breast symmetry and shape. Breast augmentation is entirely customizable, from implant shape and type to incision location.
Breast lift: This procedure can correct mild to severe breast ptosis or sagging to create a firmer, more youthful breast aesthetic. The type of incision required for breast lift surgery depends on the severity of a patient's condition.
Tummy Tuck
All of Dr. Linder's tummy tuck procedures involve rectus muscle repair in addition to the removal of excess abdominal tissue. The various tummy tuck techniques he performs include:
Mini: addresses mild abdominal skin laxity below the navel
Modified: targets moderate abdominal skin laxity
Extended: corrects severe abdominal skin laxity that extends around the hips
Belt: removes excess tissue that encircles the entire midsection
Fat Reduction
A Mommy Makeover commonly includes liposuction to reduce excess body fat. Dr. Linder inserts a thin, hollow tube (also known as a cannula) through small incisions he creates in the targeted areas. He then moves the cannula back and forth in even layers to suction out the unwanted fat.
Liposculpture is another fat removal technique that focuses on refining the target area for optimal body contouring results. Dr. Linder can use this technique on the inner and outer thighs, bra bulge, medial knee, and the infragluteal fold of the buttock area.
Anesthesia
Dr. Linder performs all of his Mommy Makeover procedures using general anesthesia under the care and supervision of a board-certified anesthesiologist. In most cases, the anesthesiologist uses a laryngeal mask airway; however, patients who have a history of acid reflux or gastroesophageal disease may require endotracheal tube intubation.
Surgery Time Table
Preoperative: Patients receive an intravenous antibiotic.
Surgery: A Mommy Makeover surgery can last between 4 and 6 hours.
Recovery Room: Federal law requires that all patients stay in the recovery room for at least one hour after their procedure for observation.
Day 1 Postoperative Visit: All dressings are removed and replaced, and patients are fitted into the appropriate compression garments.
Week 1: Abdominal drainage tubes are removed.
Week 2: All sutures are removed.
Week 6: By this time, most compression garments are no longer required for constant wear.
Week 8: All exercise can continue, and patients may begin using bioCorneum® silicone scar treatment.
Why Choose Dr. Linder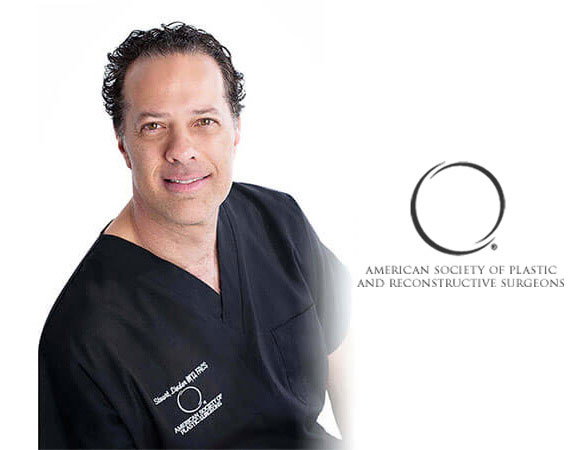 ---
Stuart A. Linder, M.D., is a board-certified plastic surgeon located in Beverly Hills, CA. He has over 20 years of experience performing body contouring procedures such as breast augmentation, breast revision, Mommy Makeover surgery, and tummy tuck surgery. Dr. Linder prides himself on educating his patients throughout the process, beginning with the consultation and extending all the way to the last follow-up appointment. Patients from all over the world come to Beverly Hills to see Dr. Linder and have him perform their body contouring procedures. With his knowledge from having placed over 14,000 breast implants, and authored The Beverly Hills Shape, Dr. Linder continues to contribute to discussions on plastic surgery via various media outlets.
---

Meet Dr. Linder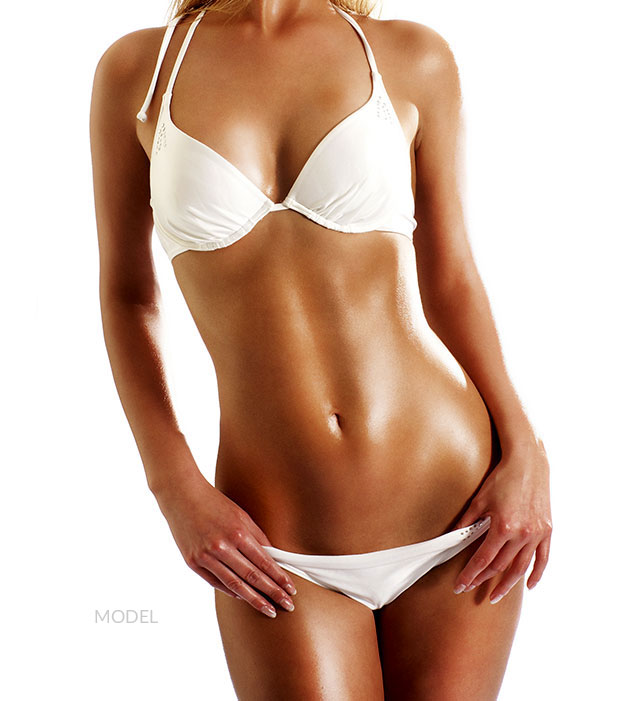 Mommy Makeover
"8 weeks today, so no more tummy band, whew! Plus, i'm looking better everyday and the scar therapy is working miracles. Tell Dr. Linder that i love love love my mommy makeover – he is the best doctor ever! i will be in Los Angeles mid July, so i'll be seeing you soon. take care, Nelly! J. Texas"

View More Reviews
"Dear Dr. Linder, Thank you for an amazing experience in Beverly Hills and for my "new" body!!! I'm glad you talked me into the bigger implants. Your truly a gifted surgeon."

View More Reviews
"To Dr. Linder & Staff, Thank you so much for changing my world! I love what you have done for me, I feel so much better about myself! Thank you for everything!"

View More Reviews
Frequently Asked Questions
Is Dr. Linder board certified by The American Board of Plastic Surgery (ABPS)?

Of course! There are no comparable alternatives to your surgeon being ABPS board certified in plastic surgery.

Are all the Mommy Makeover techniques performed at the same time?

Healthy, middle-aged women who have obtained clearance from their internist can undergo a full Mommy Makeover in one single surgery. Some Mommy Makeover procedures are performed in stages, either for safety reasons or personal preference.

How long should I wait after pregnancy before I consider a mommy makeover surgery?

You should wait at least six months before undergoing your Mommy Makeover surgery to ensure that your body has finished reverting back to a non-pregnant state (shrinkage of breast, stomach, and other tissues).

How much does a Mommy Makeover cost?

Because the Mommy Makeover is tailored to each patient's unique needs, the cost varies from case to case. Surgeon, facility, and anesthesia fees are included in the price. The extent of correction needed and which surgical techniques are used are also considered when calculating the cost of a Mommy Makeover. All patients receive an accurate cost estimate during their initial Mommy Makeover consultation.

What medications will I need to take after my Mommy Makeover?

Patients are given different medications based on their individual medical needs. Patients are prescribed an antibiotic to prevent infection – Ciprofloxacin or Keflex (not recommended for patients with penicillin allergies). For optimal postoperative comfort, Dr. Linder may prescribe Norco or Vicodin. Dr. Linder may also prescribe Zofran to minimize the risk of nausea and vomiting.