International

Patients
---
U.S.

Patients
Alabama

Alaska

Arkansas

Arizona

California

Colorado

Connecticut

Wash. DC

Florida

Georgia

Hawaii

Idaho

Indiana

Illinois

Iowa

Kansas

Kentucky

Louisiana

Maryland

Massachusetts

Michigan

Minnesota

Mississippi

Missouri

Montana

Nebraska

Nevada

New Mexico

New York

New Jersey

North Carolina

Ohio

Oklahoma

Oregon

Pennsylvania

Tennessee

Texas

Utah

Virginia

Washington

Wisconsin
International

Patients
Australia

Iraq - Baghdad

Italy - Rome

Japan

Kuwait

Saudi Arabia

Singapore

South Korea

North Korea

UK -London

Spain

Phillipines

Bermuda

France - Paris

Russia

Northern Ireland

Netherlands

Denmark

Vietnam

Norway

Sweden

Thailand

United Arab Emirates - Dubai

Mexico - Mexico City

Germany - Munich - Berlin

Hungary - Budapest

Costa Rica - San Jose

New Zealand - Auckland

China - Shanghai

Puerto Rico

India - Bombay

Canada

Alberta - Calgary -Edmonton

British Columbia - Vancouver

Newfoundland

Quebec - Montreal

Grand Cayman

Argentina

Israel

Nigeria

Guatemala

Ecuador

Turkey

Afghanistan

Ukraine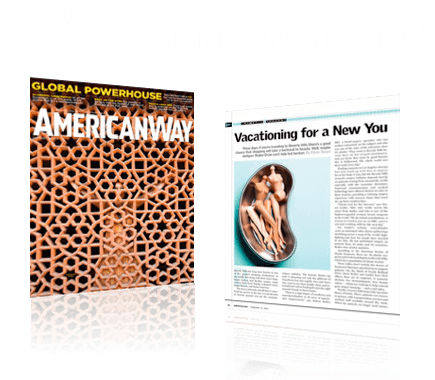 American Way Magazine
"Vacationing For A New You"

By Ethan Rouen

Featured Article – February 15, 2010 (Issue)

"These days if you're traveling to Beverly Hills, there's a good chance that shopping will take backseat to beauty. Well, maybe shotgun. Rodeo Drive can't help but beckon…"
International Patient

Testimonials
I traveled from Guatemala strictly to have my breast done. I am so happy, and could not be more confident.
Dr. Linder, thank you so much.
Guatemala
I feel great! Thank you, Dr. Linder, for everything. Thank you for caring…even your staff.
Kuwait
"Dear Dr. Linder,
Further to my very recent breast revision surgery carried out by yourself, I would very much like to express my greatest satisfaction and gratification …"
Yours Ever So Gratefully,
C.R. England
"Before I saw Dr. Linder I'd had 2 other consultations in Beverly Hills, and had not felt happy enough to proceed with Breast Augmentation. I even decided not to bother at all…"
London, England
"Dear Dr. Linder,
Small token of our appreciation. Thank you for taking such good care of me.
S. Kuwait
"Dr. Stuart Linder is a very excellent surgeon in Beverly Hills. I had my tummy tuck done in the Phillipines and I am not happy with the job they did and Dr. Linder revised my tummy …"
R. Phillipines
"Wow!
I'm from Canada and I was hesitant to have surgery across the border… but I am so glad I did! Dr. Linder did my 2nd BA …"
D. A. Alberta, Canada
"To Dr. Linder and all your amazing staff:
Since the first time I called your office, I felt completely at peace and totally comfortable. Adriana was the first person I spoke with. She is so patient and caring…"
Laura P. British Columbia Vancouver, Canada
"Me puse en manos del Dr.Linder porque confiaba en que seria la unica persona que podria llegar a conseguir lo que habia deseado durante muchos anos. …"
A.C. Spain
"Dr. Linder, Adriana, & Beverly,
I want to say a HUGE thank you to you all! I live in northern Canada and found Dr. Linder after searching for months for someone to fix my breast…"
D. Fort McMurray, Alberta, Canada
"Hello Adriana,
I have been wanting to write this to express my sincere gratitude for the way you, Dr. Linder and his nursing staff has helped me through my recent surgery in the most professional…"
K.H. Sydney, Australia
"I have chosen Dr. Linder with trust and confidence since my first visit and together we chose the best possible procedure for me. I am very happy with the result…"
E. O. Dubai
"I'm so glad that I went with Dr. Linder with my procedure. He was the first surgeon that I met for my consultation and right away I knew that he was the sureon for me. I did meet up with…"
A.M. Puerto Rico
"Dear Dr. Linder,
I can not recommend Dr Linder more highly! I would make the 20 hour flight again. In fact, I will because I want to get lipo done and will only go to Dr Linder! He did an amazing job…"
S.N. Singapore
"Dr. Linder, Adrianna, Jennifer and Dr. Hoffman,
I would like to sincerely thank you for the exemplary care I received. Dr. Linder is an exceptional surgeon and an artist with a discerning eye. I would recommend him to anyone…"
Edmonton, Alberta, Canada