Breast Augmentation in Beverly Hills, CA
Full, shapely breasts are feminine and desirable to most women. Breast augmentation surgery enhances a woman's appearance by increasing breast volume and improving her breast shape. Dr. Linder has been performing breast enhancement procedures in Beverly Hills since 1997 and
has placed over 12,000 breast implants.
On an annual basis, Dr. Linder performs hundreds of breast augmentations in Beverly Hills. There are many different options for breast augmentation, and each procedure is entirely customizable to achieve the patient's desired results.
If you want to counteract the damage from the rigors of pregnancy or breastfeeding or have always been displeased with the lackluster size and shape of your breasts, breast augmentation surgery may be appropriate for you. This customizable breast enhancement surgery allows you to achieve the full, shapely breast contours that you have always wanted, whether it is a subtle increase or a noticeable enlargement.
Watch Video
Why should I consider a breast augmentation?
How Can I Restore My Breasts to a More Youthful Look?
After pregnancy, breastfeeding, or significant weight loss, the breasts can appear deflated and aged. Breast augmentation restores the breast volume women may have had in their youth or during pregnancy to rejuvenate their appearance.
How can I improve the balance and shape of my breasts?
Breast augmentation can improve a variety of breast shape and size issues, including tubular (constricted) breasts and breasts that are noticeably different sizes. Implants create a rounder and more attractive bustline, and implants of various sizes can be used to correct asymmetry.
Have a Wider Variety of Clothing Options
Some women abstain from wearing particular clothing styles because they draw attention to the lack of fullness in their chest. After breast augmentation, women often enjoy shopping more and have a more extensive range of flattering clothing options.
Why Choose Dr. Linder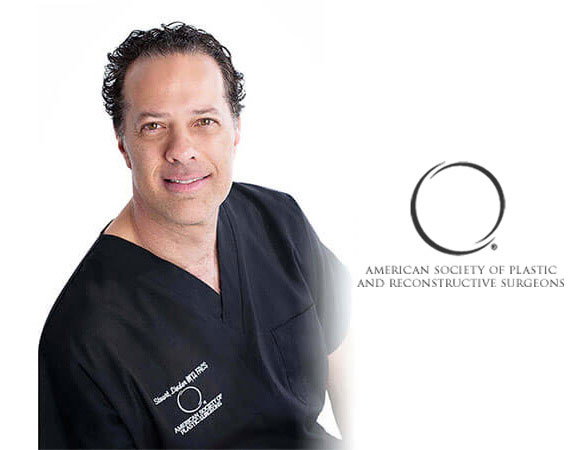 ---
Stuart A. Linder, M.D., is a board-certified plastic surgeon located in Beverly Hills, CA. He has over 20 years of experience performing body contouring procedures such as breast augmentation, breast revision, Mommy Makeover surgery, and tummy tuck surgery. Dr. Linder prides himself on educating his patients throughout the process, beginning with the consultation and extending all the way to the last follow-up appointment. Patients from all over the world come to Beverly Hills to see Dr. Linder and have him perform their body contouring procedures. With his knowledge from having placed over 14,000 breast implants, and authored The Beverly Hills Shape, Dr. Linder continues to contribute to discussions on plastic surgery via various media outlets.
---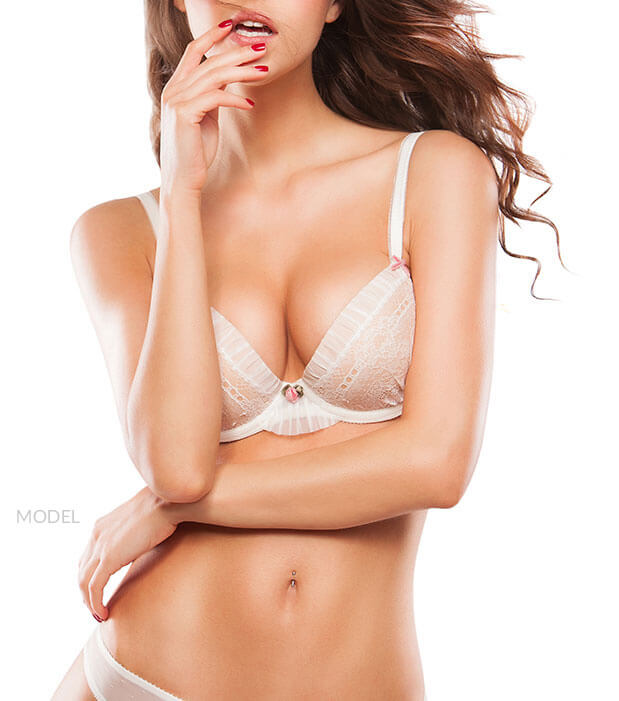 Breast Augmentation
Breast Augmentation Frequently Asked Questions
Is Dr. Linder board certified by The American Board of Plastic Surgery?

Yes, Dr. Linder is Board Certified Active Member since March 27, 1999 by the American Board of Plastic Surgery.

What is the normal recovery time for a breast augmentation?

In most cases the normally recovery time for a breast augmentation is 4 to 6 weeks. When placing the implants under the muscle through the sub pectoral dual plane usually will take several weeks longer to heal than when its place subglandular (above the muscle). My patient's are instructed not to do any heavy lifting for the first 3 weeks and should wear a sports bra for up to 30 days, as well as an upper pole compression bands in order to bring the implants down to a normal level.

Should I get silicone or saline breast implants?

During the consultation its important to listen to the patients desires as well a consider the shape and lifestyle of the patient. Once these are understood, Dr. Linder and the patient can best determine which implant would best achieve the look and feel.

Will I be able to breastfeed after a breast augmentation?

The loss of breastfeeding is approximately 5% of elective cosmetic breast augmentations by board-certified plastic surgeon throughout the United States. However, the numbers increase to 12% to 15% if a breast reduction or breast lift (mastopexies) are involved.

Do I need to have my implants replaced in 10 years?

Contrary to popular belief, breast implants do not need to be replaced every 10 years. If you are free from pain and happy with how your breasts look, there is likely no reason for breast revision; however, it is recommended to see a board-certified plastic surgeon if you have any concerns regarding the condition of your breast implants.

What are the brands of implants used at this facility?

Dr. Linder prefers smooth, high-profile saline and silicone implants by Mentor® Corporation, Allergan Pharmaceuticals, or Sientra®. All three are FDA approved.

How much does breast augmentation cost?

The cost of breast augmentation will vary per patient. Cost includes surgeon's fee, operating room fees, implant cost, and anesthesia fees. In general, silicone implants are more expensive than saline implants.

What types of medications will I be given after my breast augmentation?

The types of prescribed medications depend on the patient. Patients are given one of two antibiotics: Ciprofloxacin or Keflex (not recommended for patients with penicillin allergies). To manage pain, Dr. Linder may prescribe Norco or Vicodin. For muscle spasms, patients may be prescribed Flexeril, and Zofran prevents nausea and vomiting.

Where are breast augmentation surgeries performed?