Male Plastic Surgery
in Beverly Hills, CA
Although it is not often spoken about, men experience body insecurity just as much as women do. Whether their dissatisfaction stems from excess skin left after significant weight loss or the development of gynecomastia,
"Men should be able to feel comfortable and proud of their physiques."
Dr. Linder performs a series of body contouring procedures specifically for men to enhance masculine contours and physiques.
Reasons to Consider Male Plastic Surgery
Firmer Core
A firm core is one of the physical attributes most desired by men. Unfortunately, it is also one of the most difficult to achieve. Even hours at the gym lifting weights and doing cardio may not be enough to attain a toned, flat midsection. Liposuction and tummy tuck surgery tighten and strengthen your abdomen for a firmer core.
Enhanced Definition
Even men without excess fat can have difficulty achieving the masculine musculature they desire. Abdominal sculpting creates definition on the abdomen, liposuction tightens and smoothes regions with unwanted fat, and gynecomastia surgery flattens and enhances the appearance of the chest.
Improved Confidence
Men may feel insecure about their large chest or excess skin after weight loss. Male plastic surgery can enhance men's appearances and boost their self-esteem. Experience more confidence both with and without a shirt.
Male Plastic Surgery Techniques and Recovery
Gynecomastia Surgery
Gynecomastia surgery addresses enlarged male breasts. Gynecomastia can develop at any age due to genetics, hormones, or obesity, or it may occur from the use of steroids, alcohol, or drugs. Gynecomastia can be due to an excess of fat, breast tissue, or both.
Liposuction: For patients whose gynecomastia is due to excess fat, liposuction is used to remove the unwanted fat and reveal a smoother, flatter chest contour. This technique can be performed with or without skin excision depending on the level of skin laxity.
Excision Method: For patients whose gynecomastia is due to an excess of breast tissue, liposuction will not be effective. Dr. Linder makes incisions around the areola and surgically removes excess breast tissue and skin.
Tummy Tuck
Tummy tuck surgery, also known as abdominoplasty, improves the appearance of the midsection by tightening abdominal muscles, improving core strength, and removing excess abdominal skin. This is often performed on men who have lost a significant amount of weight or have weak rectus muscles. Tummy tuck surgery is available in several variations.
Mini Tummy Tuck: Addresses mild to moderate skin laxity below the navel.
Modified Tummy Tuck: Addresses moderate skin and muscle laxity and allows for greater correction than a mini tummy tuck.
Extended Tummy Tuck: Ideal for patients who have achieved substantial weight loss. This technique addresses severe abdominal laxity that extends around the hips.
Belt Tummy Tuck: Addresses significant skin laxity on the midsection, hips, back, or buttock area. The incision encircles the entire midsection.
Liposuction
Liposuction targets the frustrating, unwanted pockets of fat that accumulate across your body. Liposuction is ideal for patients who are near their ideal weight but have localized pockets of stubborn fat that are resistant to diet and exercise. Dr. Linder makes small incisions in the treatment areas and uses a thin, hollow tube to remove excess fat cells.
Liposuction can be used to treat unwanted fat on the:
Abdomen: Pockets of fat often develop on the lower abdomen.
Love Handles: Excess fat develops on the hips and bulges above the waistband.
Legs: Liposuction can be performed on both the thighs and knees.
Chest: Excess fat in the breasts that leads to gynecomastia can be treated.
Abdominal Sculpting
Abdominal sculpting uses selective liposuction to create the appearance of chiseled, "six-pack" abs. With abdominal sculpting, Dr. Linder uses liposuction in small sections to define abdominal muscles and alter the contours of the abdomen. This procedure can be performed alone or in combination with traditional liposuction or tummy tuck surgery.
Anesthesia
Male plastic surgery is performed using general anesthesia under the careful supervision of a board-certified anesthesiologist. Laryngeal mask airways are often used. Exceptions to this are patients with a history of reflux or gastroesophageal disease. These patients are better candidates for endotracheal tube intubation.
Surgery Time Table
Preoperative: Patients start on an intravenous antibiotic.
Surgery: Your procedure may last between 1 and 6 hours depending on the treatment or combination of treatments.
Recovery Room: By law, patients must remain in the recovery room for observation for at least 1 hour after surgery.
After Surgery: You will be prescribed oral antibiotics and pain medication. Bandages will cover any incisions, and compression garments will be worn to reduce swelling.
Day 1 Postoperative Visit: Bandages and dressings will be replaced, and incisions will be examined. Compression garments should continue to be worn.
Week 1: For tummy tuck patients, surgical drains are removed.
Week 2: All sutures are removed and light activities can resume. Most patients return to work. Heavy lifting should still be avoided.
Week 6: Compression garments are no longer necessary. Activities and exercises can be resumed.
Why Choose Dr. Linder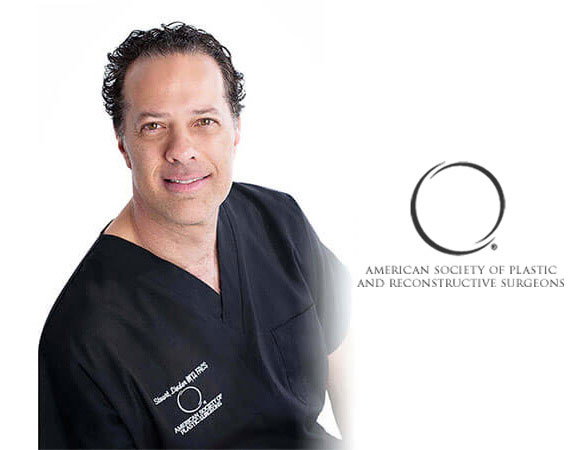 ---
Stuart A. Linder, M.D., is a board-certified plastic surgeon located in Beverly Hills, CA. He has over 20 years of experience performing body contouring procedures such as breast augmentation, breast revision, Mommy Makeover surgery, and tummy tuck surgery. Dr. Linder prides himself on educating his patients throughout the process, beginning with the consultation and extending all the way to the last follow-up appointment. Patients from all over the world come to Beverly Hills to see Dr. Linder and have him perform their body contouring procedures. With his knowledge from having placed over 14,000 breast implants, and authored The Beverly Hills Shape, Dr. Linder continues to contribute to discussions on plastic surgery via various media outlets.
---

Meet Dr. Linder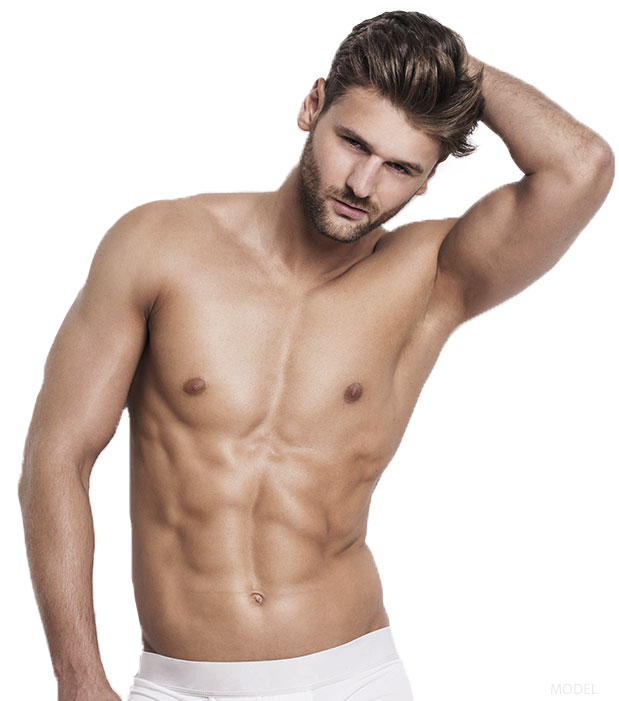 Male Plastic Surgery
"You're the best Dr. Stuart Linder. Thanks to you for your amazing work and top notch team for taking such wonderful care of me today." -K.C

View More Reviews
"Thank you Dr. Linder and Linder family for all of the support. I am looking forward to a speedy successful healing. I appreciate you all!" - A.T.

View More Reviews
"Dr. Linder, Very helpful and straight forward which I totally appreciate!" - M.

View More Reviews
Frequently Asked Questions
Is Dr. Linder certified by the American Board of Plastic Surgery?

Absolutely. There are no substitutes for certification by the ABPS.

Which procedures are commonly combined?

Many of the above procedures can be performed in combination with each other. Liposuction is often performed with both gynecomastia surgery and tummy tuck surgery, and abdominal sculpting can be combined with any of the other procedures.

Will my results be permanent?

You will experience long-lasting results with your surgical procedure. The longevity of these results will depend on how well they are maintained. After your procedure, you should follow a healthy lifestyle consisting of a proper diet and regular exercise.

What does male plastic surgery cost?

The cost of your male plastic surgery will depend on the procedure and techniques used by Dr. Linder. If multiple treatments are desired, it is often more cost-effective to combine procedures. Additional factors that affect the cost of your surgery include anesthesia fees, surgery fees, and operating room fees.

What are the potential complications of male plastic surgery?

These plastic surgery procedures are safe and typically result in no unexpected complications. However, as these are invasive procedures, risks are present, including:

Reactions to anesthesia
Infection
Bleeding
Unfavorable scarring
Changes in skin sensation