Body Contouring After Weight Loss
Folds of sagging tissue can be a burden to those who have lost a sizable amount of weight with lap band or gastric bypass surgery, vertical gastroplasty, or natural at-home methods. After massive weight loss, many patients experience difficulty walking, exercising, and performing regular activities as a result of their excess skin. Additionally, these patients often suffer from skin irritation and sores, as well as dissatisfaction with their aesthetic. Body contouring after weight loss (also known as post-bariatric or post-weight loss surgery) refers to a combination of surgical procedures that remove excess tissue to improve mobility and create a firm, sculpted silhouette.
Dr. Stuart Linder performs comprehensive body contouring for areas affected by significant weight loss, including the arms, breasts, abdomen, buttocks, and thighs.
What Body Contouring After Weight Loss Corrects
Excess Sagging Skin
Significant weight fluctuations can result in displeasing skin laxity throughout the body. Patients who desire a tighter and more youthful physique can benefit from body contouring after weight loss. This procedure package is carefully tailored to each patient's unique aesthetic goals to deliver personalized cosmetic improvement.
Physical Discomfort
Patients who have achieved massive weight loss are often left with folds of skin. As a result, they may experience uncomfortable chafing and other skin conditions that make it difficult to perform daily tasks with ease. Body contouring after weight loss can minimize the physical discomfort associated with excess tissue and improve your quality of life.
Stubborn Fat Deposits
Because it is virtually impossible to target specific areas of localized body fat with diet and exercise, many patients who have reached their goal weight still struggle with stubborn fat deposits. By opting for a body contouring procedure package, patients can pinpoint residual pockets of fat and obtain a smoother, more attractive figure.
Body Contouring After Weight Loss Process
Upper Body
Arm lift: This procedure removes excess tissue from the upper arms and tightens the remaining skin to produce a sculpted appearance.
Breast lift: Patients with varying degrees of breast skin laxity (ptosis) can benefit from breast lift surgery. This technique restores a perkier and firmer aesthetic to the breasts.
Midsection
Abdominoplasty: Also known as tummy tuck surgery, abdominoplasty removes excess tissue from the midsection and tightens the underlying rectus muscles to create a stronger, more youthful core.
Panniculectomy: Panniculectomy is similar to abdominoplasty, a panniculectomy is designed to restore the abdominal area to a slimmer, firmer condition. However, this procedure is better suited to patients with an apron of hanging excess tissue who desire extensive correction.
Lower Body
Body lift: This comprehensive approach to body contouring is appropriate for patients with excessive lower body tissue laxity. It involves removing excess skin from the abdomen and buttocks to address sagging throughout the lower body.
Anesthesia
Dr. Linder performs all of his body contouring procedure packages using general anesthesia under the expert care and supervision of board-certified anesthesiologist. In most cases, a laryngeal mask airway is used; however, those who have a history of acid reflux or gastroesophageal disease may be better candidates for endotracheal intubation.
Surgery Time Table
Preoperative: Patients are started on an intravenous antibiotic.
Surgery: Depending on the number of procedures performed and desired extent of correction, body contouring after weight loss can last between 4 and 6 hours.
Recovery Room: According to federal law, it is mandatory for all patients to stay in the recovery room for at least one hour after surgery for observation.
Day 1 Postoperative Visit: The surgical dressings are removed and replaced. Patients are given the necessary compression garments.
Week 1: Any drainage tubes are removed.
Week 2: Sutures are removed.
Week 6: Most of the swelling will have subsided at this time, and patients should feel comfortable resuming light exercises.
Week 8: Patients may resume all of their regular activities, including exercise.
Why Choose Dr. Linder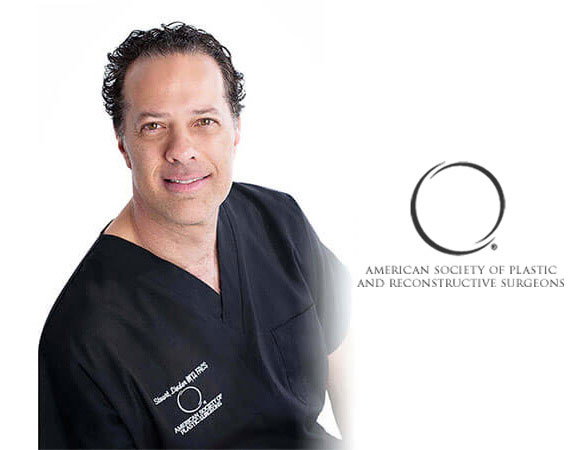 ---
Stuart A. Linder, M.D., is a board-certified plastic surgeon located in Beverly Hills, CA. He has over 20 years of experience performing body contouring procedures such as breast augmentation, breast revision, Mommy Makeover surgery, and tummy tuck surgery. Dr. Linder prides himself on educating his patients throughout the process, beginning with the consultation and extending all the way to the last follow-up appointment. Patients from all over the world come to Beverly Hills to see Dr. Linder and have him perform their body contouring procedures. With his knowledge from having placed over 14,000 breast implants, and authored The Beverly Hills Shape, Dr. Linder continues to contribute to discussions on plastic surgery via various media outlets.
---

Meet Dr. Linder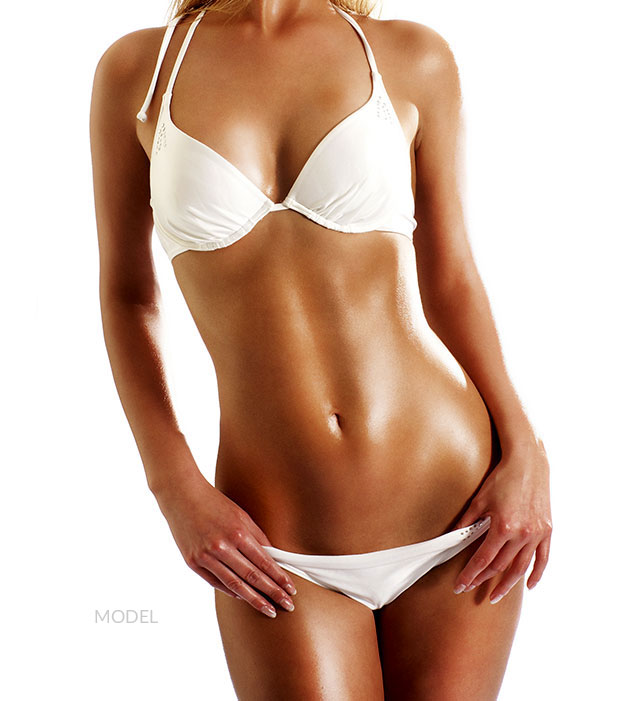 Body Contouring After Weight Loss
"Dr. Linder, thank you again for the awesome job on my reduction and I've lost more weight and they are beautiful. I can run, workout, buy clothes that fit my entire body – and no one is gawking at me. My confidence is at an all time high! Thank you - A"

View More Reviews
"At 50 years old, having lost 60lbs and having kept it off for 4 years, I was ready to reinvent myself and recapture my self esteem. I needed a tummy tuck, liposuction of the hips/thighs, and a breast lift. Quite a tall order. With multiple procedures in mind, I wanted "the absolute best". After all, this was my body, my life and I have two beautiful daughters! I found THE BEST in every category! Dr. Linder has been given amazing gifts. K. Ohio"

View More Reviews
Frequently Asked Questions
Is Dr. Linder board certified by The American Board of Plastic Surgery (ABPS)?

Yes! There are no comparable alternatives to your surgeon being ABPS board-certified in plastic surgery.

Can body contouring after weight loss include other cosmetic procedures?

Some patients may choose to add other cosmetic techniques, such as breast augmentation or liposuction, to their body contouring procedure package. After discussing your concerns and goals during the initial consultation, Dr. Linder will devise a surgical plan that reflects your needs.

Are all the body contouring after weight loss techniques performed at the same time?

Healthy patients who have obtained clearance from their internist may undergo their body contouring after weight loss procedure in one single surgery. Some body contouring procedure packages are performed in stages, either for safety reasons or patient preference.

How much does body contouring after weight loss cost?

The cost of body contouring after weight loss varies significantly depending on the number of areas treated and the degree of correction necessary. Since it incorporates several techniques into one or two surgeries, the cost is considerably less than if the procedures are performed separately. Dr. Linder will provide you with a cost estimate during your initial consultation.

What medications will I need to take following my body contouring after weight loss procedure?

Patients are given various medications based on their unique medical needs. To prevent infection, Dr. Linder prescribes patients an antibiotic – Ciprofloxacin or Keflex (not recommended for patients who are allergic to penicillin). Norco or Vicodin may be prescribed to minimize postoperative discomfort. Dr. Linder may also prescribe Zofran to reduce any nausea and vomiting after surgery.