Visiting Patients
---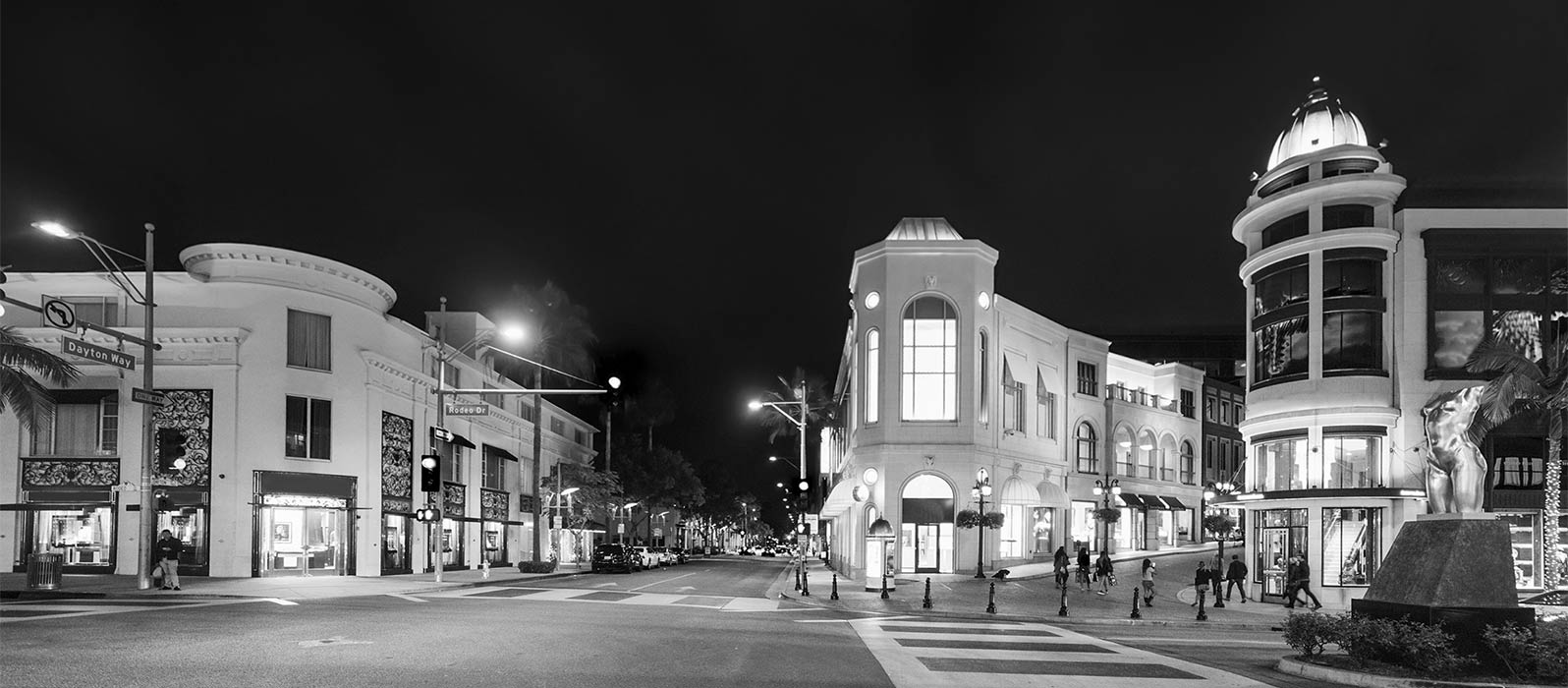 Beverly Hills Marriott
1150 S Beverly Dr.
Los Angeles, CA 90035
(310) 553-6561
Formerly the Crowne Plaza, after a glamorously modern redesign, the Beverly Hills Marriott is ready for its close-up. In the Greatroom, lighting creates inviting space to connect with free Wi-Fi and handcrafted cocktails. Stylish guest rooms in the Beverly Hills hotel feature locally inspired art. For a more exclusive experience, the M Club Lounge offers select guests a space to dine, work and recharge.
view Dr. Linder's Preferred Rate
---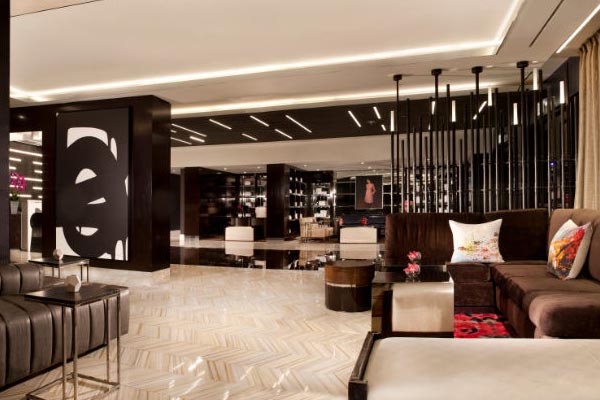 The Peninsula Beverly Hills
9882 S. Santa Monica Blvd.
Beverly Hills, CA 90212
Tel: (310) 551-2888
Toll Free: (800) 462-7899
The Peninsula Beverly Hills offers the perfect, luxurious oasis, set in one of the most prestigious areas of Los Angeles, in the heart of Beverly Hills. Located at the intersection of Wilshire and South Santa Monica Boulevards, the hotel is within easy walking distance of the financial and shopping areas of Century City and Beverly Hills, including the famous Rodeo Drive, and only 20 minutes from Los Angeles International Airport.
---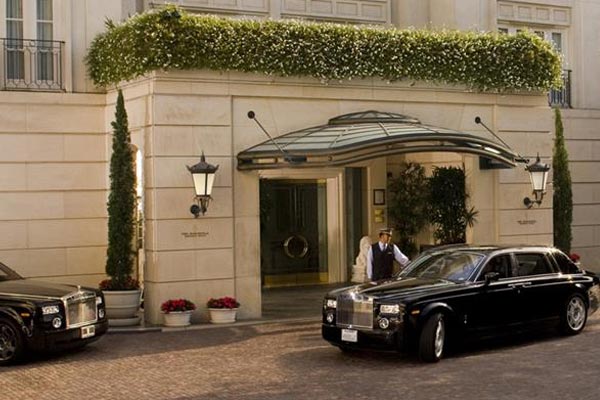 The Beverly Hills Hotel
9641 Sunset Boulevard
Beverly Hills, CA 90210
Telephone: (310) 276-2251
Reservations: (800) 283-8885
The Beverly Hills Hotel presides majestically above Sunset Boulevard welcoming royalty, legends, world leaders and luminaries with its lush gardens, graceful palms, impeccable service and unparalleled beauty.
---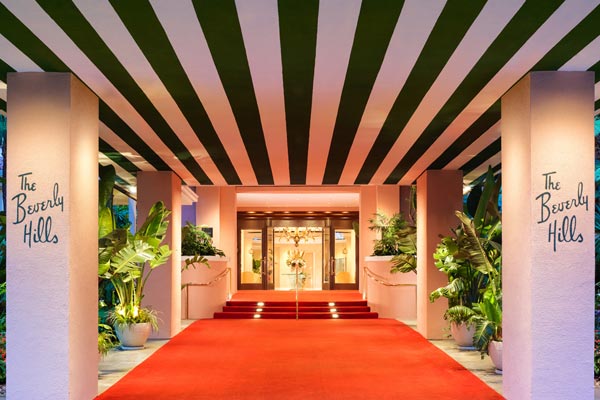 Beverly Wilshire
9500 Wilshire Boulevard
Beverly Hills, CA 90212
Telephone: (310) 275-5200
Beverly Wilshire, A Four Seasons Hotel – In the heart of Beverly Hills – steps from renowned Rodeo Drive shops – this historic hotel buzzes with vitality from dramatic renovations, blending tradition and trend. See-and-be-seen dining and glamorous events are balanced by quiet, personal comfort in the spa, the pool and airy guest rooms. Thoughtful Four Seasons care warms every moment.
---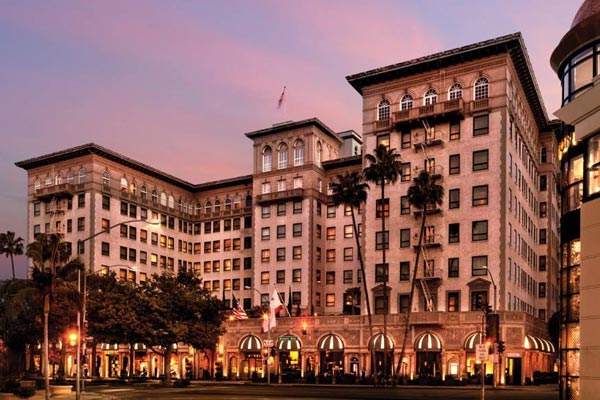 Four Seasons Hotel and Resort - Los Angeles
300 South Doheny Drive
Los Angeles, CA 90048
Telephone: (310) 273-2222
The essence of style with a relaxed California attitude, Four Seasons Hotel Los Angeles is located in a quiet palm lined residential neighborhood just minutes from world-renowned Rodeo Drive shopping. Soak in the views on the tropically landscaped pool terrace, relax in a cabana and the rejuvenating spa.
We very much look forward to hearing from you and expect that your travels to Beverly Hills will be the most fruitful, allowing for wonderful transformation of both your body and your spirits.
---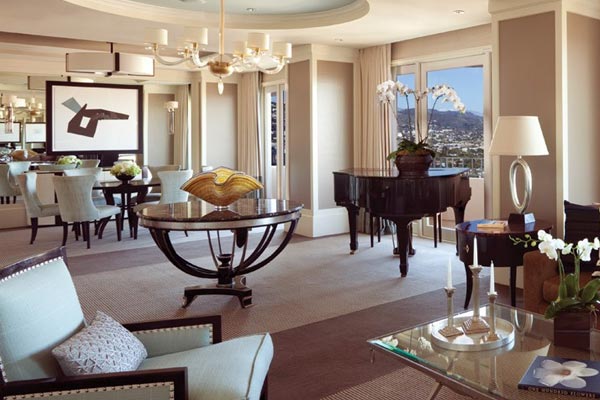 Luxe Hotel Rodeo Drive
360 North Rodeo Drive
Beverly Hills, CA 90210
Toll Free: (866) LUXE-411
Luxe Hotel Rodeo Drive is a luxury, boutique hotel located on world famous Rodeo Drive and a "jewel" of Beverly Hills. A 15 million dollar+ renovation of the property was recently completed by designer Vicente Wolf.
The new hotel combines classic warmth with minimal chic and the relaxed spirit of Southern California with the elegance of Beverly Hills. As the only hotel on Rodeo, the Luxe offers unique easy access to world class shopping, dining and entertainment. Two Tony Valentino boutiques are located on the property.
---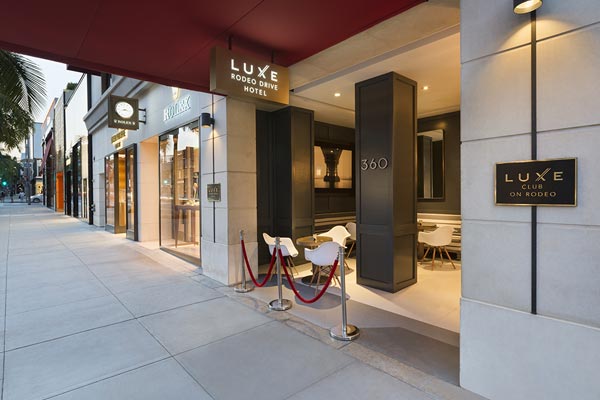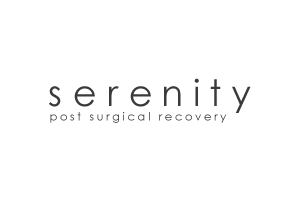 Serenity Post Surgical Recovery
2021 Arizona Avenue
2nd Floor
Santa Monica, CA 90404
Tel: 310-586-0740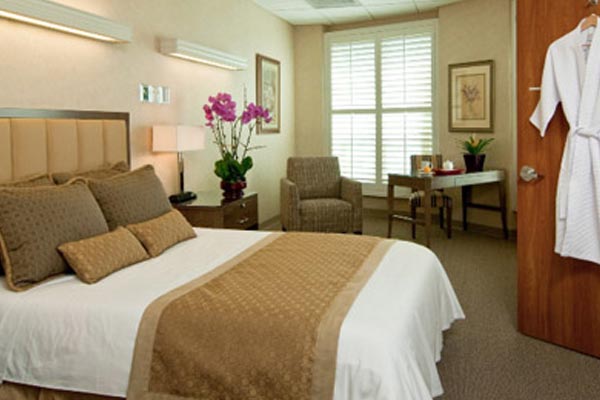 Traveling

Patients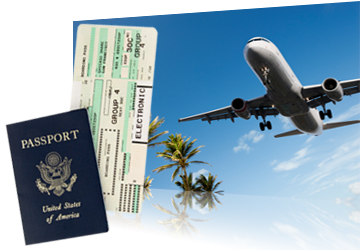 Patients can make travel arrangements as easy as a click of the mouse on the computer to meet with Dr. Stuart Linder, Beverly Hills Body Sculpting Specialist. Patients travel throughout the year from within the United States as well as international to have surgery with Dr. Linder and it will be our pleasure to take care of your traveling needs. Whether you're considering breast enhancement, breast lift, breast reduction or body sculpting, including abdominoplasties, tummy tucks or liposuction of the body, we can make your stay the most pleasant one possible here in the heart of Beverly Hills.
The most beautiful hotels for your convenience and comfort are available here in Beverly Hills. Nearby attractions, including Hollywood's finest can make your plastic surgery transformation into a complete package vacation. Most patients will fly in through the Los Angeles International Airport and travel a short distance to the heart of Beverly Hills to have their bodies sculpted. We're here to take care of your every need.
Download Traveler's Arrangements
Visiting Patients

Testimonials
Dr. Linder,
I want to send you both a huge thank you. Your office made my wife's procedure a pleasant experience. Bridget worries a lot about the small things and you helped her handle this whole process smoothly. Thank you for answering all of our questions and putting her mind at rest. Without your attention to the small things it would have been more stressful. You guys rock
Z. – NV.
8 weeks today, so no more tummy band, whew! Plus, i'm looking better everyday and the scar therapy is working miracles. Tell Dr. Linder that i love love love my mommy makeover – he is the best doctor ever! i will be in Los Angeles mid July, so i'll be seeing you soon 🙂
take care, nelly!
J. – Texas
Dr. Linder,
"It's not the regular augmentations that are impressive, but his ability to correct/revise other surgeons mistakes. I don't know where I'd be, mentally and emotionally, if it wasn't for Dr. Linder fixing mine."
J.S. – Kansas City, Kansas
Hi Wonderful Staff,
Dr. Linder and his staff were fantastic! I flew from Oklahoma to see him for a breast reconstruction/augmenation. After I did extensive research, I called and set my appointment. His team was very accommodating and knowledgable about everything that an out of state patient would need. Dr. Linder's group have treated me like family, with open arms (literally), from the first telephone call until the day I left California. I am very happy with how my new breasts have turned out! Recovery was a breeze. I hardly had any discomfort or pain. My swelling seemed to go down in a few days. Dr. Linder is a great surgeon and has a professional bedside manor. I will recommend him to anyone who is serious about having the best looking set of breasts you will ever see! You get what you pay for and his work is worth every penny!
Thank you
L.S. – Oklahoma
Dr. Linder,
Words can't express the gratitude I have for this man. I wish I had a time machine, if I had, he would've been the first PS to operate on me. Instead, he was faced with correcting one of the most difficult complications one could experience with a breast augmentation. No matter my final outcome, I know, Dr. Linder did his best to help make me appear, somewhat normal again. I'll be forever grateful! I also recommend those seeking plastic surgery to read his book, wish I had before I went under the knife. The decision to have plastic surgery preformed, I believe it to be a serious decision, that most, take too lightly.
Thank you, Dr. Linder, you're the best!
J.S. – Kansas
Dr. Linder,
Made my trip from Oklahoma worth the effort and expense. I wanted the best and got the best for my breast augmentation procedure. I had very little pain and am thrilled with my results. Dr. Linder is a perfectionist (which is what I expected) and his staff is the most friendliest and reassuring group of women I have ever met.
S.M. – Oklahoma
Hi Miss Addy,
This is a long overdue but very sincere testimonial but here goes!
In October 2011 I had liposuction of the outer/inner thighs and hips and could not be more pleased. As a 56 yr old woman who works out regularly, eats well and stays fit, these problem areas just would not go away. I was self conscious about wearing certain clothes and had worn out more than a few pairs of Spanx! Living in Montana and cold climate means blue jeans and leggings are a big part of one's wardrobe and I can now wear them with confidence and sexiness! Thank you, Dr. Linder, for your honesty about what to expect, your professionalism, and good humor. Your office staff and operating staff are the best and helped make the whole experience truly positive. You were right in that this procedure only continues to improve over time—I can now look forward to swimsuit season!
Hope you all are well —hugs to all—
E.P. – Montana
Dear Dr. Linder,
First, I want to say thank you! I am truly blessed to have had such a gifted surgeon. My results have far exceeded my expectations and I love the "new me!" Next, I want to let you know how much I appreciate your honesty, confidence and wonderful bedside manner. These three qualities can really make a difference in a patients overall experience. In my eyes, you have mastered these qualities!
Last, thank you to your wonderful staff. Adriana and Nellie made my overall "out of state" experience simple and easy! They were always helpful, open and honest. Adriana and Nellie are truly an asset to your office! In conclusion, any fears I had regarding plastic surgery, no longer exist….I really wish I did it sooner!
Thank you all again!
G.L. – Missouri
Dear Dr. Linder, Thank you for an amazing experience in Beverly Hills and for my "new" body!!!
I'm glad you talked me into the bigger implants. Your truly a gifted surgeon.
A.S. – Memphis, TN.
THE BEST F'IN PLASTIC SURGEON IN THE WORLD!
I'm so lucky to have found you Dr. Linder. I'll never forget our first phone consultation, because you showed me compassion in my struggle and you immediately spoke about how you could help correct my issues. The surgeons here in KC were too concerned about stepping on everyone elses toes with no regard for me…but not you, YOU CARED ABOUT ME and WHAT YOU COULD DO TO HELP CORRECT MY BREASTS and help me live a normal life again. I can not thank you enough for being who you are. You are an amazing surgeon and an amazing human being. Until I found you, I had given up hope that I would ever look in the mirror and smile again. You have changed my life from the nightmare I had been living.
Thank you.
Sincerely,
T.K. Missouri
After months of research and seven consultations with cosmetic surgeons in various states, I found Dr. Stuart Linder. (the most significant day of my life in recent years)
At 50 years old, having lost 60lbs and having kept it off for 4 years,I was ready to reinvent myself and recapture my self esteem. I needed a tummy tuck, liposuction of the hips/thighs, and a breast lift. Quite a tall order. With multiple procedures in mind, I wanted "the absolute best". After all, this was my body, my life and I have two beautiful daughters! I found THE BEST in every category! Dr. Linder has been given amazing gifts. He is confident and by the way, would you choose a cosmetic surgeon who wasnt? He is humble and kind, speaks fondly of his wife and family, and puts you at ease immediately. He answers every question and never makes you feel silly for asking. Dr. Linder is full of energy, ideas, and always on top of, if not creating cutting edge technologies and techniques. His work is true art.
Then there is his staff. The finest group of nurses, administrators, and caregivers I have had the pleasure to meet. No call goes unreturned, no concern left unanswered. Always a smile, a warm hand, and a caring heart. And Dr. Hoffman, the Anesthesiologist, completes the team. He is talented, comforting, fun and caring. So what are my results? For me, Life Changing! Astounding! Better thanI ever imagined! Every time, yes, every time I Iook in the mirror I am moved to tears. I can't believe I have my body back! My body actually looks better than it looked in my twenties!
I flew across the United States for my personal reinvention and I will confidently tell you, it was more than worth it! The perfect experience. Thank-you Dr. Linder and staff with all my heart!
K. – OHIO
Dear Dr. Linder,
Further to my very recent breast revision surgery carried out by yourself, I would very much like to express my greatest satisfaction and gratification, on the excellent works carried out to convert the horrendous work from another surgeon on two previous occasions, into the perfect pair of breasts, which is all that I have ever wanted. Previously I had been told that my breasts were as good as they were ever going to get, due to my bodies way of healing after surgery, and now after seeing what you have been able to do to them I simply can't put into words how happy and emotional I feel with the results from your operation. You and your team Adriana and Beverly the nurse who held my hand as I became very emotional before going into theatre, have been excellent, professional, courteous and very informative, you all have made our stay here in Los Angeles a credit to the state.
I can only hope that no one has ever to go through the journey that I have endured only to find the most skilled surgeon on the third attempt, I would have no doubt in recommending your surgery for any form of plastic surgery on future occasions, I simply cannot express my satisfaction enough to you for the perfect finish, you really are a MIRACLE worker!!
Yours Ever So Gratefully,
C.R. – England
Dear Dr. Linder I just wanted to thank you first of all for taking me on as a patient. I know my case was very challenging; which is why I chose you! This has been a physical & very emotional issue for me my whole life & finally I believe I can see a happy ending.
Thank you for your expertise!
Adriana, thanks for all your help & friendly attitude. You really made this out of state adventure as easy as it could be. Please also pass along a thank you to the brighton surgical center staff for their kindness & taking good care of me! I'm looking forward to being fully recovered & to the end result!!!
Sincerely,
M. – Fort Collins, CO
Dr. Linder,
Every single person starting with Adrianna was excellent way beyond my expectation. I felt as if I were family- that was the last thing I was expecting in Beverly Hills. Adrianna was so professional yet very personable – Beverly was like a lost sister and Stephanie was gracious and extremely sweet. I am extremely happy with my results and know in every cell in my body that it will stay looking great. I will recommend you and your terrific staff to everyone! I feel blessed to have found you – Thank you all for treating me so special – I feel whole again – and have more hope in my life since I have gone through this with all of you.
T. – Durango CO.
Dr. Linder is amazing. His work says it all. He's honest and has your best interest at heart. I've recommeded him to all my friends, and several have had work done by Dr. Linder. I trust him 100% and would gladly fly back from Hawaii to have future work done. Thank you to all staff I've never felt like I was in such great hands.
I'll be back!
A.P. – Hawaii
Dear Dr. Linder:
I am writing to let you know how grateful I am for the amazing work you did on my Breast Implant Revision Surgery after extensive research and several consultations with other doctors, I decided that you were the best Surgeon to revise and replace my thirty-year old my breast implants. I traveled from Florida to your office in Beverly Hills and without a doubt, you were worth every second of the effort.
You are truly a very talented Doctor whose work is nothing less than astonishing. Words cannot convey how pleased I am with my breasts after the revision surgery you performed. They are magnificent and everyday I look at my revised breasts and am filled with gratitude. It has been one of the most positive decisions I have ever made. The surgery has enabled me to become more inspired in my commitment to take the best of care of myself; I go to the gym everyday and am determined to look and feel my best always.
Also, thank you for your wonderful support staff especially Surgery Coordinator Adriana Diaz. They were extremely accommodating and made the experience all the more positive.
Sincerely,
M. N. – Florida
Before I saw Dr. Linder I'd had 2 other consultations in Beverly Hills, and had not felt happy enough to proceed with Breast Augmentation. I even decided not to bother at all. Then I was surfing the net and I came across some pictures of the best before and afters I'd ever came across. The name under the photos was Dr. Linder so I booked a consultation with him.
At my consultation I totally relaxed- sometimes you just know you are dealing with the BEST, and I totally felt confident to go ahead with BA. Dr. Linder's vision and skill were obvious.
The result? Totally natural, and more importantly, extremely beautiful. Being English, I was frightened of that "done" American Look. He's the best, it's simple, and so are my beautiful, natural looking breasts.
London, England
Hi Dr. Linder,
Well I made it to NYC! I can't thank you enough for all your support during my surgery.
I really lost hope and didn't think I would ever look this good.
Thanks for your help!
S. C. – New York
Wow!
I'm from Canada and I was hesitant to have surgery across the border… but I am so glad I did! Dr. Linder did my 2nd BA (my first was a botch job here in Canada) and he gave me the hottest tatas ever! I wouldn't hesitate to recommend him to anyone, he is awesome!
D. A. – Alberta, Canada
I live in Texas and found Dr. Linder on the internet. I called his office and spoke with Adriana the office manager. She was amazing and answered all my questions. I then scheduled a phone consult with Dr. Linder. I immediately felt comfortable and at ease with Dr. Linder and scheduled and appt. to meet with him. Always looking for an excuse to visit California, I flew out to meet with him. Afterwards, I was confident that his expertise and wisdom concerning breast revision surgery would give me great results. I scheduled my surgery and was amazed with the results. I experienced very little pain or discomfort and had excellent care by Dr. Linder post op. I am very pleased, this is my 3rd breast surgery and in the words of my husband, he says my breast look "magnificent". We are both very happy. Thanks to Dr. Linder and his surgical staff for a wonderful experience.
S. P. – Beaumont, Texas
Dr. Stuart Linder is a very excellent surgeon in Beverly Hills. I had my tummy tuck done in the Phillipines and I am not happy with the job they did and Dr. Linder revised my tummy and it was ten times better and I'm happy and very satisfied of the result. I would highly recommend him he's great.
R. – Phillipines
Thank you! Dr. Linder! What can I say, my results are absolutely beautiful! You were able to give me exactly what I was looking for and better. You are not only a very qualified plastic surgeon, but an artist at shaping beautiful bodies for women. I only wish I had come to you first! For any woman looking for the best, I can only say your search should end with Dr. Stuart Linder. From his very professional staff, Adriana, Beverly, Dr. Hoffman, who make you feel very comfortable, at home, to Dr. Linder's expertise and ability, to see your vision, the experience is exceptional. I was apprehensive at first to travel from the east coast, but the journey was well worth it! Again, I cannot be happier with my results. This was my third breast augmentation to correct the previous breast augmentation and a mini tummy tuck to correct the previous liposuction. Every woman looking for change to enhance her body should end with Dr. Linder.
All my best wishes for a continued successful practice in making women feel great about their bodies.
Best and warmest regards,
S. P. – Rochester, New York
To Dr. Linder and all your amazing Staff:
Since the first time I called your office, I felt completely at peace and totally comfortable. Adriana was the first person I spoke with. She is so patient and caring. She made me feel that there was no wrong question and she took the time to speak with me. She's so wonderful. Then I spoke with Dr. Linder. I had two previous breast surgeries from my home town of British Columbia, Canada, each one worse than the previous. I had had a virtual consultation with Dr. Linder. He right away knew what needed to be done to fix all the scar tissue and mess from the previous surgeries. I knew that I had to come out to Beverly Hills to have it done right. My confidence in Dr. Linder was 110%. He is amazing. When we spoke on the phone, he was so kind and totally focused on making my surgery a success. The day before surgery, I came to his office to meet him in person. He is such an amazing man. So caring, so patient, he answered any questions and concerns that I had. He took the time with me to ensure I was totally at ease and at peace with respect to the surgery to come.
On the morning of surgery, I met Beverly and the rest of his staff. Beverly is such a caring person, just like a mom. I couldn't have had a better nurse. The day after surgery, came in to see Dr. Linder, bandages were removed and I was crying. Dr. Linder far exceeded my expectations. I am 110% satisfied. He's not only an amazing man, but he is an amazing surgeon. He instantly changed my life. He gave me "perfect breasts." It was worth the flight over from Vancouver, British Columbia, Canada.
Thank you for all you have done to make me feel beautiful again! Dr. Linder takes the impossible and makes it possible. I truly thank you so much for fixing my breasts. They are beautiful.
All the best,
Laura P. – British Columbia Vancouver, Canada
My name is J.H.
I had my breast done three times in my home state of New Jersey not to my satisfaction to say the least, after intensive research and about a dozen different doctors visits and being told that they couldn't do nothing for me I started my search for a specialist and that special Savior, and he was Dr. Stuart Linder in Hollywood, CA. After surgery the result was amazing. He and his staff are some of the greatest professionals I ever met.
Thanks again,
J.H. – New Jersey
Dr. Linder, Adriana, & Beverly,
I want to say a HUGE thank you to you all! I live in northern Canada and found Dr. Linder after searching for months for someone to fix my breast. I had my first BA with a local surgeon 2 years ago and was extremely unhappy with the results. I had my second BA surgery with Dr. Linder 4 weeks ago and I'm still healing, but so far "my girls" look 10 times better!
It's been a bit of a long trip but it was absolutely worth it. He is an amazing surgeon and his staff are absolutely wonderful! Adriana is the best and I can't thank her enough! She answered all of my questions and more! And Beverly made me feel so at ease before my operation! You ladies rock!
Sincerely,
D.
Fort McMurray, Alberta, Canada
Hello Adriana,
I have been wanting to write this to express my sincere gratitude for the way you, Dr. Linder and his nursing staff has helped me through my recent surgery in the most professional and heart warming way.
I first came to learn of Dr. Linder's expertise and talents in breast augmentation in particular from friends in LA. Living in Australia and coming to LA for surgery was a big undertaking for me but I honestly felt it was the only way to have my surgery knowing I was in the most capable of hands with Dr. Linder's entire team.
Your efficient and friendly follow-ups Adriana was my first contact with your office and set the foundation for a comfortable aceptance of traveling from Australia. My scheduled consultation with Dr. Linder followed this when I arrived and reassured me that my desicion was correct, and I left your office feeling like I had made new friends who genuinely cared for their patients' best interests.
The day of surgery was a very comfortable one with the extended friendliness of Doctor's nursing staff and confident and professional anesthesiologist Dr. Hoffman.
Any concerns I may have naturally had were quickly diminished and before I knew it I was wearing my new and beautiful breasts with minimal stitches. I am so thrilled with the result, they are better than anything I visualised.
The follow-up care and detailed information provided from your office has been panamount and useful where I can only say how delighted I am with my results and would gladly recommend Doctor Linder and his office for having a reputation of skill, professionalism and care.
Congratulations to your entire team. I am so grateful for everything you have done for me and a better person for having met you all.
Yours faithfully,
K.H. – Sydney, Australia
I'm so glad that I went with Dr. Linder with my procedure. He was the first surgeon that I met for my consultation and right away I knew that he was the sureon for me. I did meet up with other surgeons just for the sake of comparison but none of them gave me the same feeling of ease that I got from dr. Linder. He really knew what's best for you and knows what will most look natural for your body type. The results are amazing and I'm so thankful we found him. His staff is also great and very helpful. I had soooo many follow-up questions and Adriana made sure she answered them as much as she can. Beverly from the surgical center was very comforting and made me feel very relaxed before going in for the procedure. Everyone definitely made me feel comfortable and I knew that I was in good hands. Than you Dr. Linder and staff!!!
A.M. – Puerto Rico
I can't say enough. My 4th surgery from a horrible experience. He did a phenomenal Job. I look and feel so much better.
Thank you so very much.
S. B. – Phoenix, AZ.
I have chosen Dr. Linder with trust and confidence since my first visit and together we chose the best possible procedure for me. I am very happy with the result and the fact that his positive attitude and professionalism made me who I am is going to leave me a permanent happiness. I thank him and all his kind and helpful staff.
E. O. – Dubai
"I am so happy with what Dr. Linder did for me. He fixed my breast. They look beautiful. Thank you Dr. Linder."
MT – Houston, TX
I would not hesitate to recommend Dr. Linder for breast augmentation. My experience was excellent. I traveled all the way from Pennsylvania and would do it again.
Thank you Dr. Linder immensely.
Philadelphia, PA
"Dr. Linder, Adrianna, Jennifer and Dr. Hoffman,
I would like to sincerely thank you for the exemplary care I received. Dr. Linder is an exceptional surgeon and an artist with a discerning eye. I would recommend him to anyone considering cosmetic work."
Edmonton, Alberta, Canada
"Dr. Linder is a phenomenally talented surgeon. Living in New England, I had my choice of leading plastic surgeons from Harvard and other top-tier medical schools, but Dr. Linder was more impressive and more of a perfectionist than any of them. Under Dr. Linder's care, my transformation was remarkable. I will return to Dr. Linder for my future surgeries as he is the finest plastic surgeon I've met. "
New England
"Dear Dr. Linder, Bree and Adriana
I want to deeply thank Dr. Linder for the wonderful job he did on my breasts. My self-esteem went up the sky and I feel so much sexier now. I love the way my cleavage looks with everything I wear. They look PERFECT. You are great Dr. Linder. I also want to thank Bree and Adriana for being super sweet with me. You guys made me feel right at home even though I was very far away. I felt very comfortable with everything from the consultation to the surgery to post surgery and that was very important to me. I wanted to make sure that I could trust the doctor that would operate on me and I felt that trust from the very start. All the staff that worked with Dr. Linder was great and I want to thank them all for making this great experience for me. It was definitely worth traveling all the way from Laredo, TX to California because I went to the 'BEST OF THE BEST!!!!
Best Wishes,"
Lorena G. – Laredo, TX
Dear Dr. Linder,
I can not recommend Dr Linder more highly! I would make the 20 hour flight again. In fact, I will because I want to get lipo done and will only go to Dr Linder! He did an amazing job- I wanted back what three children had taken away and I've got it and better now!!
S.N. Singapore
"I came from Hungary to repair my breasts because I didn't like how they looked after a previous surgery, they each looked different, one was higher than the other. Now they are bigger and look the same. I like them very much!!!!
Thank you Dr Linder"
L.K. Hungary
"Dear Dr. Linder,
I knew I wanted to have a breast augmentation so I set out to find a doctor that I could trust to do the procedure. I went to two consultation in Las Vegas and each one gave me a different opinion. I was on the fence for the next two to three months on what to do. I wanted it done so badly but at the same time I was 'afraid' of getting a bad boob job! My sister-n-law gave me Dr. Linder's website and I spent the next couple of days going through his site and just amazed at his work, articles, video footage and how he was so confident and proud of his work. I knew that Dr. Linder was the one for me. It has been a month now since my surgery and I am so happy with my results!
Thank you Dr. Linder , Bree, Adriana and Rebecca for giving me the BEST care and GREAT boobies 🙂
See you at my two month check up!"
Sincerely,
D.K. Arizona
"Dear Dr Linder,
Thank you so much for a wonderful treatment from you and your team. For giving a wonderful result for both mine and my daughter's surgery. You are a brilliant surgeon and will be seeing you again in June
Thank you for everything."
C.P. – London, England (U.K.)
"Dear Dr. Linder,
For the past year I have been looking for someone to fix the asymmetry of my breast. However, I have not been able to find anyone within the surrounding states to take my case. I then saw your work on discovery health channel on a case just like mine. I was thrilled with your work and decided to fly four hours to come see you from the Midwest. From the moment I arrived I knew I made the right decision to come to California to have my nightmare of a problem fixed. You and your staff made me feel comfortable and safe both upstairs and in the operating room. I will definitely recommend you to anyone when it comes to asymmetry. I want to thank you for making my dreams come true. I now feel good and look great. Thanks again!"
Sincerely,
C.B. Missouri
"Dear Dr. Linder,
I was so afraid of having breast surgery at the beginning, but you and your staff made the whole procedure easy and less painful. When I go back to South Korea I can definitely recommend any Korean girls to come to California to get their breasts done. Thank you so much for taking care of me while I was in L.A.!"
Sincerely,
Mimi – South Korea
"Dear Dr. Linder,
It was a pleasure to have you operate on me. From the first moment I saw you, I was very impressed with your professionalism and skill. You and your staff have been so kind and given me the best care. Thank you so much for making this experience so easy for me!"
Sincerely,
Soo New York
"Dear Dr Linder, Bree & Adriana,
Thank you so much!!! What a great experience! I'm thrilled that after taking a few years to decide on who would like to do my surgery that I ended up here! I received a breast lift with augmentation and a full tummy tuck one week ago. It was honestly so much easier than what I'd expected! I've heard many different stories regarding recovery; mine has been easy so far! I took a few pain pills the first day and only half after that! I really didn't need anything! Even though I still have some swelling I'm thrilled with my results and it was worth the trip from New Mexico.
Thanks so much!"
L.H. – Albuquerque, NM
Dear Dr. Linder and Staff,
"I knew the minute I called your office that this was the place I was going to have breast augmentation and liposuction. You all made me feel so comfortable and answered all my questions thoroughly. Coming all the way from New York I knew that I had to feel 100% confident about such an important decision I was making in my life. Thank you Dr. Linder for the amazing results you gave me! Being a mother of two, and self conscious about my appearance, this has given me the self-esteem I've needed for years."
Lori – New York (Albany)
"Thank you for making what I felt was impossible a reality. You are the best, a true genuine artist."
Heather – Aspen, Colorado
"Dr. Linder,
I just wanted to thank you for the great work you did for me. Ever since I had my daughter, I have hated how my breasts sagged. But after my breast lift I finally have my breasts back and I feel great. I am more confident now with my new tummy and great new breasts. I was always afraid of the thought of getting plastic surgery, but you made me feel like I could actually go through with it. I had several consultations with other doctors before I decided on you. None of the other doctors made me feel comfortable and confident that I would be happy with the results.
You were by far my first and only choice. Your staff was very helpful and answered all my questions. I would recommend you to anyone who is thinking about getting any work done. Thank you again for everything you have done for me. I can finally wear a bikini top without having to worry about my breasts falling out."
Jamie – Boulder City, Nevada
"To Women Who Are Thinking of Having A Breast Reduction,
Let me relate to you my experience of going through this surgery. If you are like me you have wrestled with the idea for awhile (me ten years), you feel uncomfortable all the time from the weight of your breasts, you are worried about the actual surgery, the recovery, the outcome, the cost, the embarrassment of even discussing this type of surgery with your primary care physician and most importantly the doctor you would choose to do the surgery.
I can assist you in one of those concerns by telling you the most skilled, experienced, talented and caring plastic surgeon you could, would and should choose is Dr. Stuart A. Linder, M.D., F.A.C.S. Inc. located in Beverly Hills, California. I expected to feel a little intimidated by the sheer location of his office. Be assured however, his office is a very relaxed atmosphere staffed by Bree Pop and Adriana Diaz. They are first and foremost caring, hard working, organized, and available for all your concerns. Dr. Linder has a large practice but they manage to make you feel like you are their most important patient.
Now for Dr. Linder – Most notable is his obvious passion for his work. He wants the best for you and understands that this is a major decision and a major surgery in your life. Respecting that decision he exudes confidence that all will go well. He answers all your questions, and makes it less scary. Of course it is still scary, but you know you have found the best doctor. I must also mention Rebecca, the nurse who will take care of you after coming out of surgery. She is wonderful and gentle which is most appreciated since after surgery you are in a somewhat altered anesthetic state.
It has been one month since my surgery and I am still recovering, I don't feel great everyday, but when I look at my breasts I cannot believe they are on my body. The weight of my breasts is gone. I can breathe better, my shoulders have quit hurting, I look better in my clothes, my breasts are not in my way (if you have large breasts you know what I man) and mostly I am impressed at how since they look. That sounds really vain but they look like some artist sculpted them. That is what Dr. Linder really is, a perfectionist artist.
In ending, I hope I have helped women wanting and needing a breast reduction head in the right direction for choosing the best doctor for making her life better. Once again, I highly recommend Dr. Linder."
Margaret – Las Cruces, New Mexico
"I am so pleased with the results of my breast augmentation surgery performed by Dr. Linder. Dr. Linder's dedicated staff coordinated all aspects of my surgical care and Dr. Linder's expertise, professionalism, and genuine personality made it evident that I had made the right decision to travel from New Jersey to California for my procedure. I went from a nearly B to a commanding C and love my new breasts. I am overjoyed with my results and I am grateful to Dr. Linder for his beautiful work. Prior to leaving California, Dr. Linder coordinated my post operative care with a NJ physician. Again, another reason that Dr. Linder was the right choice for me. My sincere thanks to Dr. Linder and his team!"
Your Jersey Girl,
R.B. – New Jersey
"Dear Dr. Linder,
I had gone to a doctor who butchered my breasts. I thought that they were never going to look normal again. But one day I was watching television and there you were. I knew I had to fly out and see you. I'm so glad that I did because you have made me a new woman! I thank you you and your wonderful staff for all the love and support you have given me. You are a true artist."
K. K. – Honolulu, Hawaii
"Dr. Linder, Adriana, Bree,
Thank you so much for taking good care of me. I couldn't have asked for a better surgeon or a more helpful and friendly staff. The breast augmentation procedure that Dr. Linder performed was AMAZING!!! My experience was one that made me feel comfortable and confident from the initial consultation with Bree, to the excellent job on my new breasts. Also, thank you to the staff that assisted Dr. Linder on my surgery, you guys made me feel right at home. Dr. Linder, Adriana, and Bree are truly the best in the business!!!"
Shome – Kodiak, Alaska
"Dear Dr. Linder,
I cannot fully express to you how happy I am with my new breasts! After undergoing two previous disastrous breast augmentation surgeries by a doctor in my hometown of Atlanta, GA, I never thought I would be happy with the look and feel of my breasts again. Luckily, you were able to prove me wrong and change my life in the process.
After learning of you from my aunt and hearing her sing your praises, I knew I had to come to Los Angeles to meet with you. After our first consultation you assured me that my breasts could be "fixed" and my distress from my distorted looking breasts would soon be coming to an end! It has been a long journey for me, but definitely worth the expense for my happy ending.
You truly are a miracle worker and one of the best breast doctors in this country. I would recommend anyone considering this procedure to go only to you. I wish I had the first time. I cannot say thank you enough.
Your patient for life,"
Sally – Atlanta, GA