Beverly Hills Extreme Makeovers
Posted On: September 16, 2011 Author: The Office of Dr. Stuart Linder Posted In: Body Sculpting, Breast Augmentation, Liposuction, Plastic Surgery, Tummy Tuck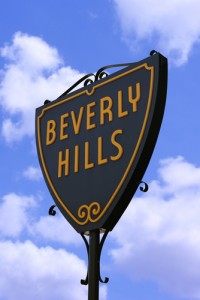 Interestingly, patients are now presenting for total facial and body makeovers looking for specialists in Beverly Hills to recreate their entire image and appearance, to recreate youthfulness, enhancement and re-sculpt their bodies to perfection.
Patients are presenting for cosmetic dentistry with Dr. Kevin Sands, a world recognized leader in cosmetic dentistry, including all forms of dental bonding, veneer and perfect smile dental work.  He has a multitude of celebrity clientele who have undergone his masterful artistry in perfect dental reconstruction and cosmetic perfection.  Patients are also presenting for facial rejuvenation surgery, including eyelids, rhinoplasty and dermal fillers.
Dr. Robert Kotler is a facial cosmetic surgery specialist who performs absolute remarkable beautification and rejuvenation, creating a youthful appearance to the face through his eyelid surgery, brow lift and facelift procedures.  He is a world recognized leader in rhinoplasty and nasal surgery, creating the absolute perfection of proportionality of the nose to the specific woman's facial structure.  Robert Kotler is considered a truly greater facial plastic surgeon with well over 35 years of experience and celebrity clientele from every major Hollywood studio.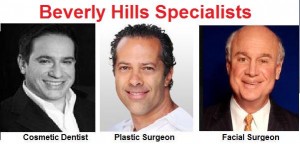 In a similar fashion, patients present for body sculpting, including breast enhancement, breast revision, breast reduction, breast lifting, tummy tucks and total body lipo-contouring, to us, Dr. Linder, Beverly Hills Body Sculptor.  The name Linder with the Dr. Linder Bra has become a "figure in the community," consistency with body sculpting from patients of every walk of lift, from celebrities and patients of international travelers worldwide.
The Beverly Hills Extreme Makeover includes complete body and facial transformations from worldwide leaders and experts, including cosmetic dentistry, Dr. Kevin Sands; facial plastic surgery and rejuvenation with Dr. Robert Kotler and total body mommy makeovers and extreme body sculpting, lipo-contouring with Dr. Stuart Linder.