Body Sculpting in Beverly Hills and Parallying the Artistry of Paris
Posted On: April 09, 2009 Author: The Office of Dr. Stuart Linder Posted In: Home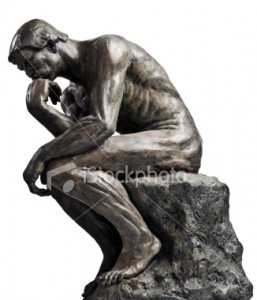 Recently, I had the opportunity to spend the early part of April 2009 in Paris, France. I attended the International Symposium of Plastic Surgeons held at the Maison de la Chimie in Paris, France. The meeting was extremely interesting and was associated with multiple cosmetic surgery issues, including liposuctioning, breast implants, breast implant fillers and plastic surgery overviews, including the image of the plastic surgeon and the professional society views of plastic surgeons.
Having had the opportunity to view the masterpieces of art at both the Louvre and the Museum of Orsay, one can't help but see the parallel beauties of the greatest sculptures and artists of the world. At the Museum of Orsay, the most amazing sculptures by Rodin were notable. Artistry of Rodin sculptures, including his assistant Emile-Antoine Bourdelle, shows the most elegance of female forms. Also notable are the beautiful works of Renoir and Vincent Vangogh, whose most notable painting is his self-portrait. At the Louvre, the elegance and creativity of Mona Lisa is identifiable. To see the Mona Lisa in person is truly an amazing and breath-taking event. Some of the other amazing artwork at the Louvre include the sculptures of Michelangelo, most notably, the Soaves. Michelangelo was a true genius who represented the human body as great as any sculpture as ever then until the present time. In 1513 his sculptures gave birth to some of the most amazing human forms of both male and female. Plastic surgery today in 2009 operating on the female form, trying in every attempt to perfect the flaws, the abnormalities and asymmetries, in my mind is no different than the great work of Michelangelo, Picasso, Renoir, Monet and Rodin.
To become a great body sculptor, whether working with marble or human flesh, tissue and muscle really requires experience, judgment and years of perfecting one's craft. To specialize in the female form and to operate on the same parts of the body on different women, hundreds, if not thousands of times year after year, allows the doctor to perfect his or her craft, to note the imperfection of the female form, to better oneself case after case, after case, to only improve upon the final results, inclusive of symmetry, scarring and proportionality.
I personally believe that after my trip to Paris, France and my visits to the Louvre and the Museum Musee d'Orsay that the greatness of the plastic surgeon can only be measured at a true quality of our final outcome of each and every surgery that we perform.