Male Breast Reduction Procedure: A Case Study
Posted On: March 16, 2023 Author: The Office of Dr. Stuart Linder Posted In: Body Sculpting, Breast Reduction, Breast topics, Gynecomastia
2 Minute Read:
Gynecomastia is a common condition characterized by enlarged male breasts. In many cases, the cause is unknown. However, some medical ailments and the use of certain substances may result in excessive glandular breast tissue, fat, or a combination of the two. Gynecomastia surgery is designed to reduce enlarged male breasts and restore a more masculine chest contour. For men who feel self-conscious about their oversized breasts, this procedure can help boost their self-confidence and enhance their appearance.
Case Study #1
I was presented with a 23-year-old male who was self-conscious about the size of his breasts. During the consultation and examination, we discussed how to remove the excessive glandular breast tissue and fat with gynecomastia surgery. The procedure was performed under general anesthesia supervised by a board-certified anesthesiologist.
The photo to the right shows three weeks post-op, and as you can see the enlarged breast has been reduced and is well balanced. The patient is extremely happy with his appearance and will continue to follow my post operative instruction for a few more weeks (light activities can be resumed; however, no heavy lifting).
Case Study #2
I was presented with a 49-year-old male who wanted to reduce his breast size. During the examination, we discussed how removing the excessive glandular tissue would give him a more masculine chest. The patient was excited to move forward and we scheduled the surgery.
The first photo is pre-op, the next is one day post-op, and the last is four weeks post-op. As you can see, the surgery provided the patient with a great natural shape of the chest area.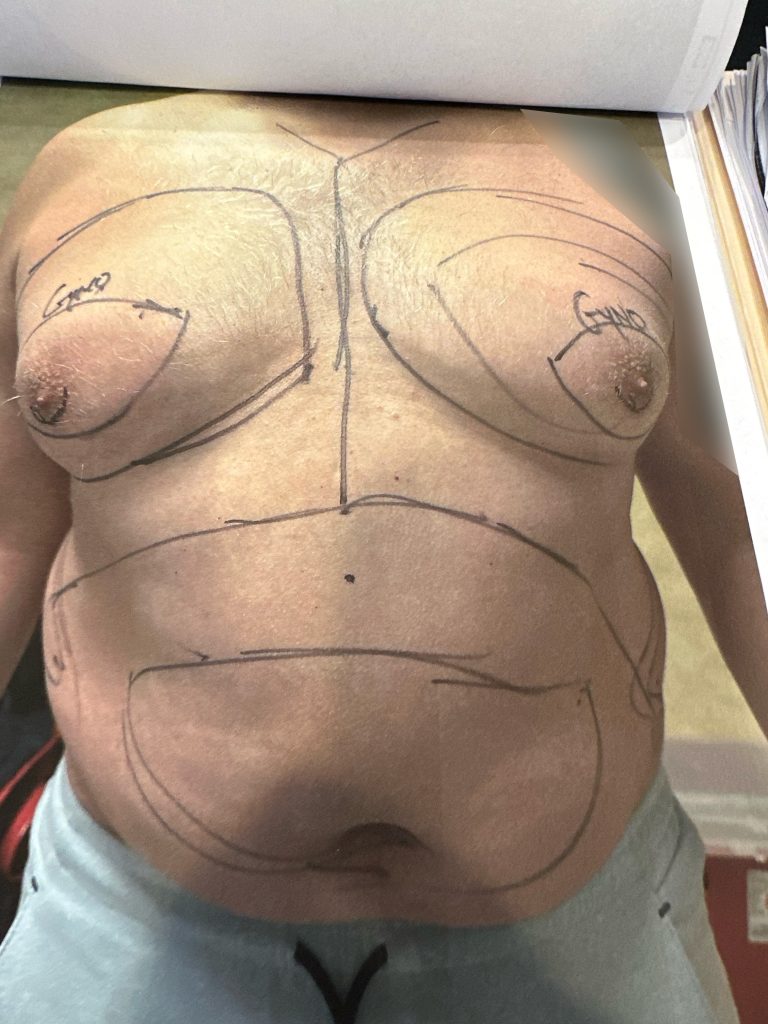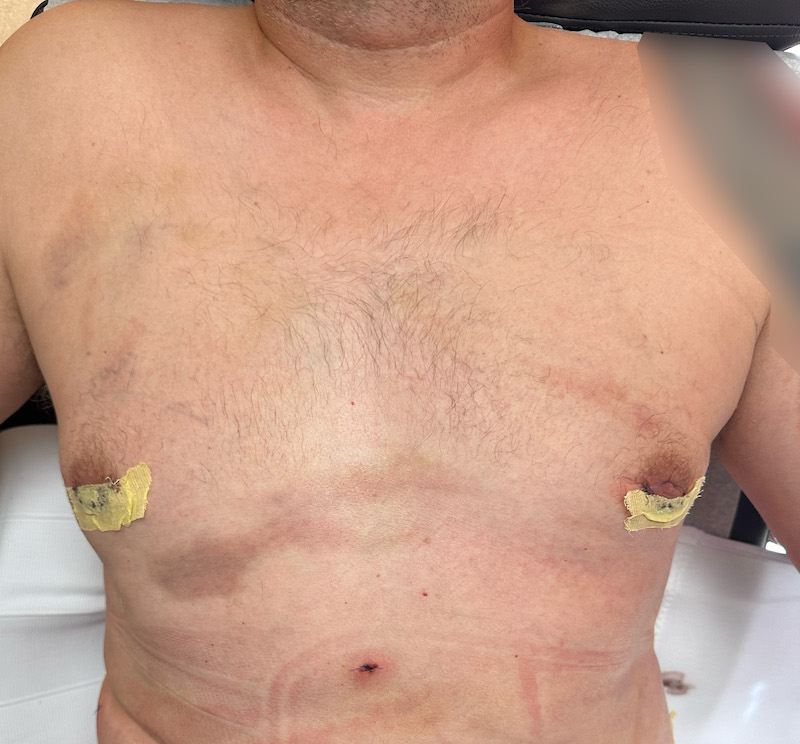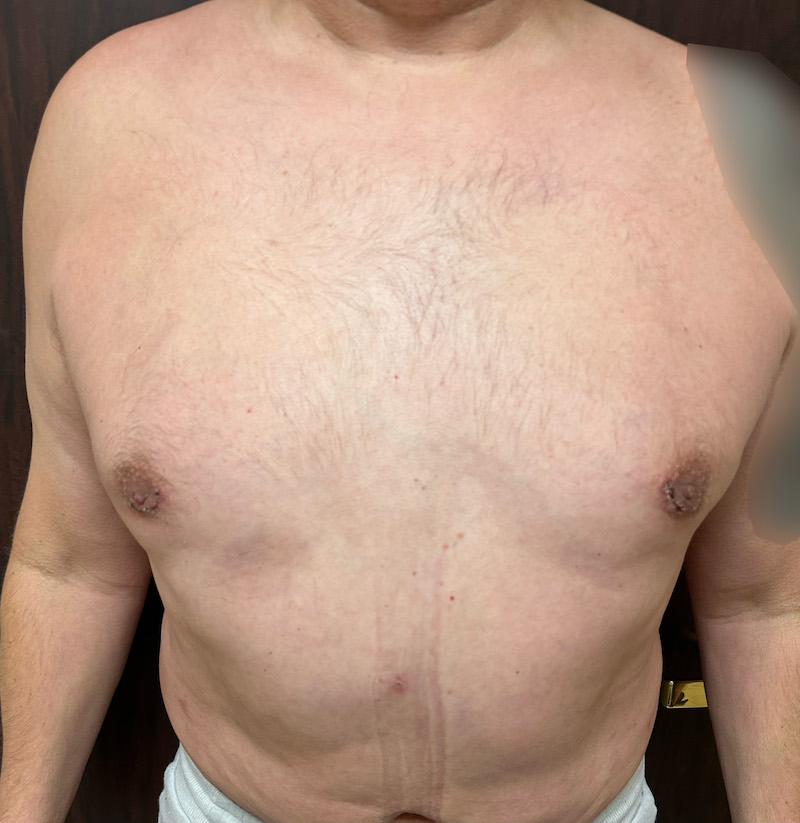 Interested in Scheduling Your Gynecomastia Surgery Consultation With Dr. Linder in Beverly Hills?
To schedule your consultation with top Beverly Hills plastic surgeon, Dr. Linder, or learn more about gynecomastia surgery or male breast reduction, call our office at 310-275-4513 or fill out our online contact form today.