The Beverly Hills Shape Book, Now in National Public Libraries
Posted On: February 19, 2009 Author: The Office of Dr. Stuart Linder Posted In: Home
The Beverly Hills Shape, the Truth about Plastic Surgery, now available in public libraries throughout the country.
Dr. Linder, Beverly Hills Plastic Surgeon, wrote the Beverly Hills Shape, the Truth about Plastic Surgery, to educate women and men throughout the country and world on the risks, benefits and the truth about plastic surgery of the body. Because Dr. Linder is a body sculptor who only operates below the neck, he has specialized his practice to performing breast enhancements, revisions, breast reductions, breast lifts, tummy tucks, paniculectomies, liposuction and total body sculpting.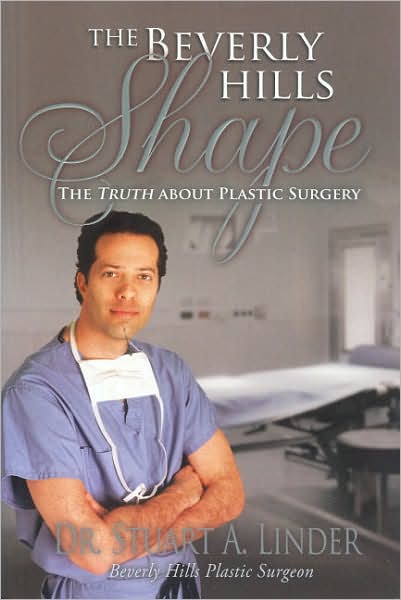 Dr. Linder's book is sold throughout the world in wonderful venues, including Amazon.com, Borders.com, Barnesandnobles.com, Towerrecords.com, Target, Walmart, MTV, VH1, Countrymusictelevision.com and other distributors from countries.
On Worldcat.org, multiple libraries for public use can be found so that women and men can have access to his book. Libraries include the Redwood City Public Library in Redwood City, California; Alebris Library in Emoryville, California; Renton Tech College in Renton, Washington; Cameron University in Lawton, Oklahoma; Metropolitan Library Systems in Oklahoma City, Oklahoma; Hedberg Public Library in Janesville, Wisconsin; Cook Memorial Public Library District in Libertyville, Illinois; Allan County Public Library in Fort Wayne, Indiana; West Florida Public Library in Pensacola, Florida; Detroit Public Library in Detroit, Michigan and multiple other libraries throughout the United States of America.
It is truly an honor and a privilege to have my book in these public libraries so that the public will have access to the book if they are unable to purchase it through the other venues.
Sincerest regards,
Dr. Stuart Linder