Twenty Years of Service to Cedars-Sinai Medical Center
Posted On: October 23, 2018 Author: The Office of Dr. Stuart Linder Posted In: Uncategorized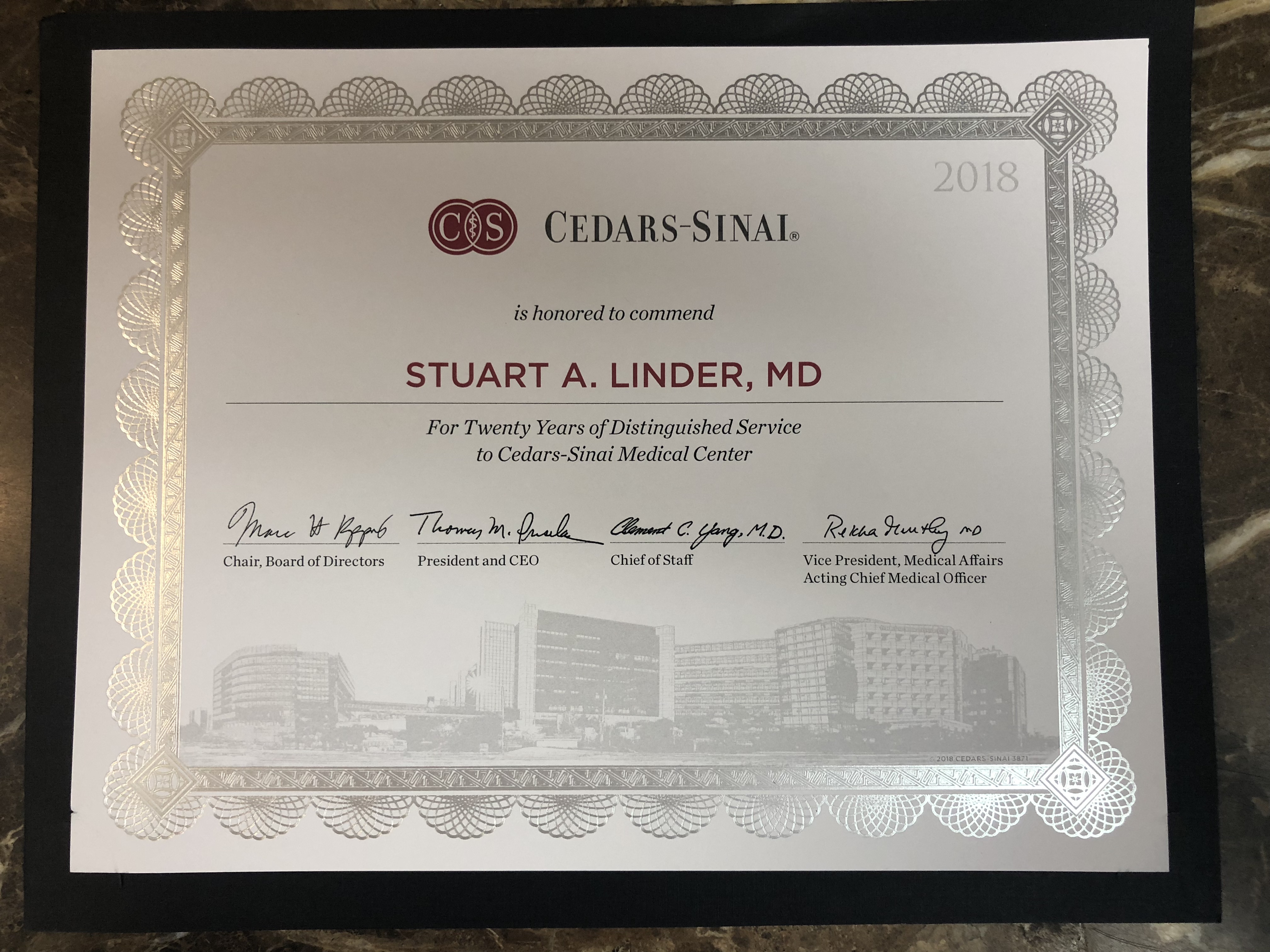 Cedars-Sinai Medical Center is a non-profit, multi-specialty academic health science center in Los Angeles, California. I have had the privilege of being a member of Cedars-Sinai as an attending surgeon in the Division of Plastic and Reconstructive Surgery since 1997.
On Monday, October 22, 2018, I was honored by Cedars-Sinai for Twenty Years of Distinguished Service. I have the utmost respect and confidence in this hospital and have two fond memories as both my children were delivered there.
I look forward to continuing my relationship with this well-recognized medical facility.