XM Radio Channel 24, The Pink Channel with Dr. Linder
Posted On: November 12, 2008 Author: The Office of Dr. Stuart Linder Posted In: Home
Dr. Linder Hosting Issues on Plastic Surgery on XM Radio

As of November 10th, Dr. Linder will be hosting issues on plastic surgery weekly on XM Channel 24.
The Pink Channel is sponsored by the City of Hope Los Angeles for Breast Cancer Reconstruction.  Other hosts have included Olivia Newton John, Pink and other celebrities.
Issues that Dr. Linder will be discussing are varied and will include how to do your plastic surgery homework, anesthesia with plastic surgery, working up patients who are undergoing elective cosmetic procedures, breast asymmetry, deformities, total body liposuction versus tummy tuck, the media and plastic surgery, breast lifts and scarring, implant revision – what to do next, five steps to assure a safe liposuction, the truth about scarring and plastic surgery, the Beverly Hills Shape, the truth about plastic surgery (Dr. Linder's book), five plastic surgical procedures to avoid, five things that can go wrong with plastic surgery, and awful celebrity plastic surgery.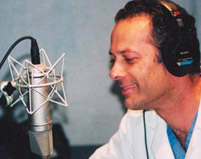 We will be doing 60-second bits on multiple other issues as well on plastic surgery in order to increase public awareness on safety with cosmetic as well as reconstruction of the female body.
Dr. Linder is excited to be working with XM Premier Radio on educating women throughout the country on plastic surgery issues.