Awful Hollywood Plastic Surgery
Posted On: December 04, 2008 Author: The Office of Dr. Stuart Linder Posted In: Home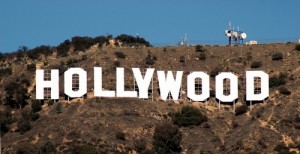 Why do so many celebrities look so poorly after their plastic surgery procedures? This can be separated from facial versus body sculpting.
Many patients who undergo body sculpting surgery procedures who are celebrities unfortunately go to doctors who are not Board Certified in Plastic Surgery.
It is absolutely essential that the doctor be a Diplomate of the American Board of Plastic Surgery, Fellow of the American College of Surgeons and a member of the American Society of Plastic and Reconstructive Surgeons. These are the diplomates who have the experience and judgment to allow patients to get the best results with the lowest rate of complications. All surgeries have risks and complications stemming from bleeding, infection, scar tissue, etc. However, these incidents can be reduced greatly by going to qualified Board Certified Plastic Surgeons.
Celebrities who have awful facial surgery often include patients who have lips that are too enlarged. Sometimes prosthetic or silicone injections are done into the lips which cannot be reversed. This can be, in other words, irreversible and horrifying and unable to repair. Some patients have chin implants or cheek implants that are way too large for their face and are disproportionate to the anatomy of the woman or male face and completely changes the aesthetic look whatsoever. Sometimes it is difficult to even recognize certain celebrities. We will not discuss specific celebrities out of complete respect.
In body sculpting procedures some of these patients undergo breast augmentation implants that are way too large for their bodies which can type cast them completely out of Hollywood. Liposuctioning can be performed by unqualified surgeons, over-aggressively, which can lead to botched abdominal areas with skin hanging everywhere and lumpy irregular contour deformities.
When considering any form of plastic surgery, whether facial or body work, it should be done in a natural manner and the results should be elegant and beautiful and not disproportionate or bizarre and this can be done by making sure you see hundreds, if not thousands, of before and after photographs by your Board Certified Plastic Surgeon before undergoing the surgical procedure that you want.
Remember, unlike returning a purse or a pair of expensive shoes, if your face and/or body is mutilated, it may be irreparable.