BEVERLY HILLS BODY SCULPTING
Posted On: October 09, 2009 Author: The Office of Dr. Stuart Linder Posted In: Body Sculpting, Breast Augmentation, Liposuction, Mommy Makovers, Tummy Tuck
COMBINATION PLASTIC SURGICAL PROCEDURES
INDICATIONS
Patients present to us for body sculpting procedures every week.  Some patients are excellent candidates for combination surgical procedures, including breast surgery as well as abdominoplasty and/or liposuction as well as lipo contouring of the thighs.  Initially, we must make sure the patient is in good health, that there are no significant systemic diseases, including high blood pressure, diabetes, asthma or anemia.  The patient having multiple procedures over the age of 40 should be cleared with a history and physical from a general internist, as well as receive a 12-lead EKG and a full set of labs.  Labs should include coagulation panel in order to check for clotting, a CBC which will include white count and hematocrit as well as a beta HCG may be performed in order to check for pregnancy and an HIV test.  If the patient is medically stable and healthy, she may undergo combination procedures.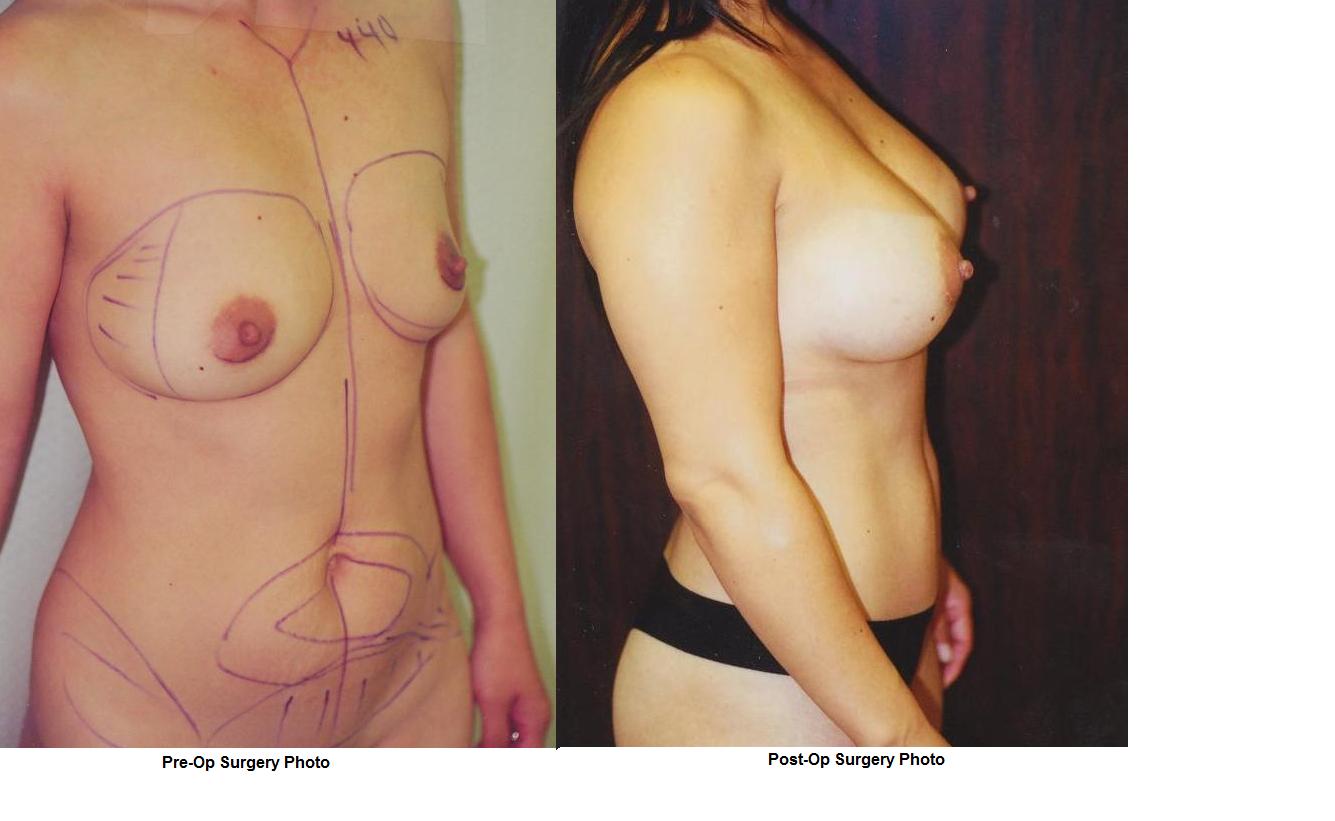 The example here shows a breast augmentation with a mini abdominoplasty and lipo contouring of the hips.  Surgery time is approximately two hours performed under general anesthesia with a Board Certified Anesthesiologist.  The patient is now two months postoperative.  The implants have settled nicely and the contour of her lower abdomen is excellent.

Other factors important when considering combination procedures include length of time in surgery (in general, Dr. Linder performs surgery in less than five hours) and the amount of anticipated blood loss.  Patients who are healthy certainly can undergo combination surgical procedures with safe, predictable and excellent results.