Total Body Makeover After Gastric Bypass Surgery Beverly Hills
Posted On: October 06, 2009 Author: The Office of Dr. Stuart Linder Posted In: Body Sculpting, Breast Lift, Liposuction, Tummy Tuck
TOTAL BODY MAKEOVER AFTER GASTRIC BYPASS SURGERY
One of the most exciting challenges of plastic surgery for Dr. Linder is reconstructing the entire mid torso, breasts and abdominal area after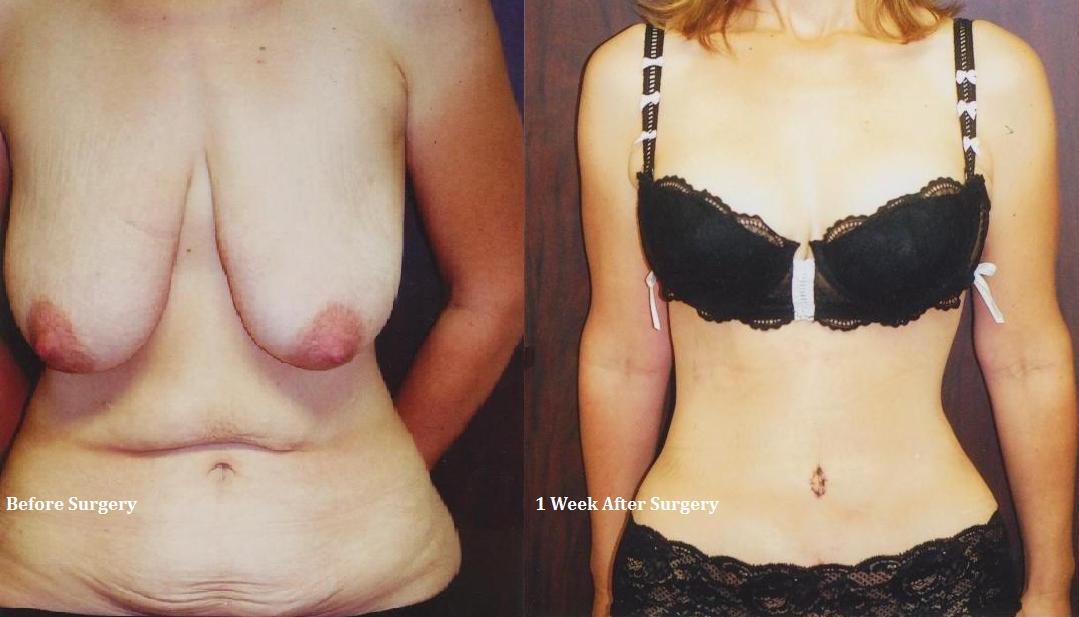 patients have had massive weight loss.  The above patient flew in from Idaho, having had a gastric sleeve surgical procedure over one year ago performed.  She at the time weighed approximately 300 pounds, has lost over 180 pounds and is now 120 pounds with massive amounts of skin on the breasts and abdominal area.  She was an excellent candidate for a combination of formal mastopexy using the inferior pedicle Wise-pattern technique and abdominoplasty or panniculectomy.  She also had lipo contouring of her thighs.  The photographs show the patient now at three weeks postoperative.  Her before pictures show the nipple areolar complex with grade III ptosis way below the inframammary fold, but notice that she has a tremendous amount of tissue.  Although there is a lot of skin, she has good volume and therefore an implant was not placed.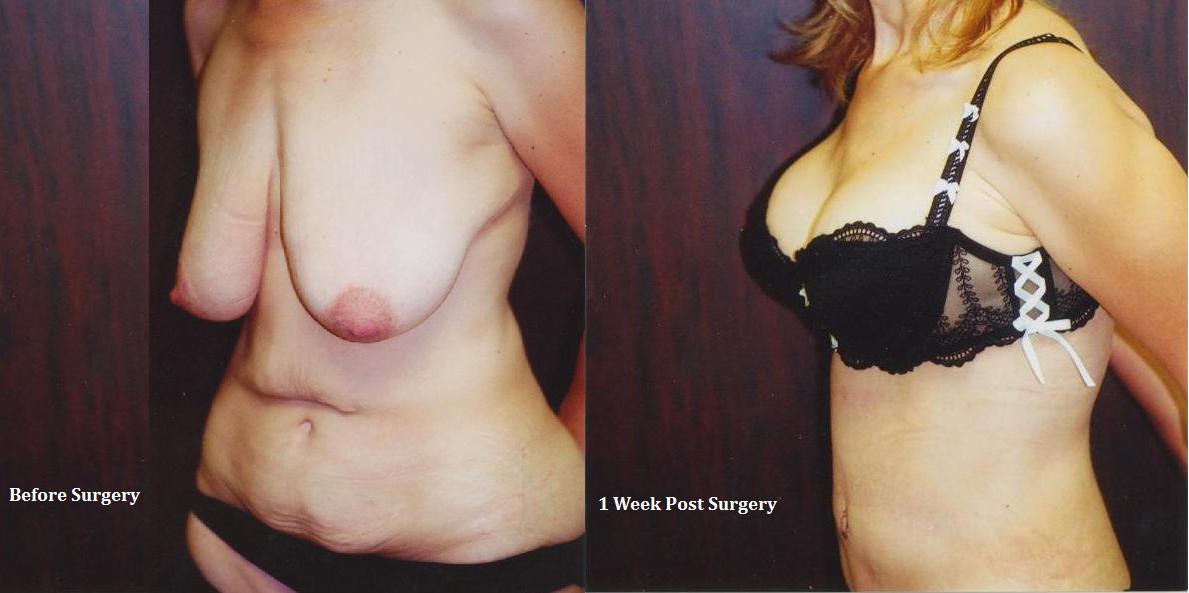 Rather, a formal inferior pedicle Wise-pattern technique breast lift was performed using the so-call "anchor scar."  The abdominoplasty was performed with an extensive tummy tuck, dissecting all the way up to the ribcage, removing all the extra skin both above and below the umbilicus.  Three-week postoperative results are shown and sutures have now been removed.
The challenge of post-bariatric surgery patients for breast reconstruction and paniculectomies is quite amazing and the results are often quite spectacular.
.