This is Everything: Gigi Gorgeous
Posted On: February 17, 2017 Author: The Office of Dr. Stuart Linder Posted In: Media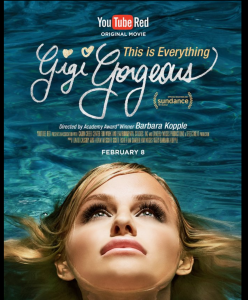 Gigi Lazzarato better know as Gigi Gorgeous a model, actress and Internet personality has appeared on a number of television shows including Access Hollywood, Good Work and Project Runway is now starring as herself in the current documentary This is Everything: Gigi Gorgeous.
This is Everything: Gigi Gorgeous portrays the intimate journey of Gigi Lazzarato, a fearless young woman who began life as Gregory Lazzarato, posting beauty and fashion videos to YouTube from his bedroom, only to later come out as a transgender female to an audience of millions. Directed by two-time Oscar® award winner Barbara Kopple.
I had the privilege to be a small part of Gigi's journey and included in this documentary. On February 3, 2017 Alexis (my daughter) and I attend the Hollywood World Wide premier for "This is Everything" and had the chance to congratulate Gigi at the event.