Sharecare Advisory Board, 5th Anniversary
Posted On: October 18, 2015 Author: The Office of Dr. Stuart Linder Posted In: Media, Uncategorized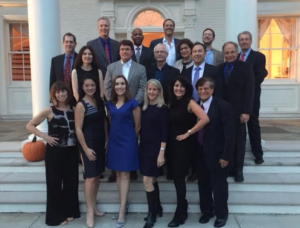 Hard to believe we already celebrated our 5th year Anniversary for Sharecare Advisory Board Meeting last week in Atlanta, Georgia. It was great to spend time with all the board members and CEO Jeff Arnold.
Below was my post back in November 11th, 2010. Thought I would just share my comments from then.
www.sharecare.com was created by WebMD founder, Jeff Arnold, Dr. Mehmet Oz of the Dr. Oz Show, Harpo Productions and Sony Pictures Television.  It offers a list of health topics through which web users can browse and submit questions.  Dr. Linder is thrilled to be a provider of answers and an expert plastic and reconstructive surgeon, invited by Dr. Oz, as a member of ShareCare.  Dr. Linder will answer questions weekly pertaining to issues and plastic and reconstructive surgery.  Other members of Share Care include Deepak Chopra as well as Arianna Huffington, etc.  ShareCare is sponsored by organizations, including the American Cancer Society, American Heart Association Cleveland Clinic, American Red Cross, John Hopkins, National Academy of Sports Medicine as well as large corporate sponsors, including Dove, Colgate, Palmolive, Johnson & Johnson, Pfizer, and Walgreen.  Simply check out www.sharecare.com.  Any questions regarding healthcare, medicine or beauty can be answered by a panel of experts at any time.  Once again, I am honored and privileged to be a plastic surgeon for ShareCare.