The Beverly Hills Shape Presented at the Emmy Awards
Posted On: September 19, 2008 Author: The Office of Dr. Stuart Linder Posted In: Home, Media
The 60th Primetime Emmy Awards – Dr. Linder's Book, The Beverly Hills Shape – to be presented to all celebrities at the "Secret Room Events."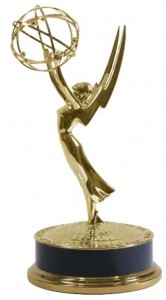 The Secret Room Events is an absolutely exclusive celebrity promotional event in which Dr. Linder has had the privilege and honor to have his book presented with the gift baskets, as well as within the Celebrity Gift Lounge to all the Emmy celebrities and producers in Hollywood.
Access to the book will be given to nominated film and TV actors and celebrities, as well as other artists in the Music and Entertainment Industry. Film, movie and celebrity stylists will also be on hand.
Syndicated coverage in the past has included Extra, MSNBC, E-Channel, and Fox. Magazines, including OK and US Weekly, People, Star, Life and Style, New York Times, Lucky and L.A. Confidential.
We are very excited to have our books presented and Dr. Linder will be present at the Gift Suites and in the lounge on 9/20/2008. Further info will be given in the near future.