Mommy Makeover in Beverly Hills
Posted On: September 15, 2008 Author: The Office of Dr. Stuart Linder Posted In: Body Sculpting, Breast Augmentation, Breast Implants, Home, Mommy Makovers
We see patients every single day of the week who have had pregnancies that create disastrous appearances to the female form. Even one child or one large birth can cause a woman's body to be completely dismantled, including massive amounts of loose skin on the breast and abdominal areas.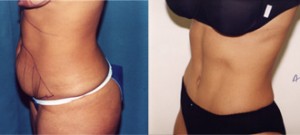 A full mommy makeover often requires both an increase in volume of the breasts as well as removing skin, creating a breast lift. We also end up doing a tummy tuck in order to remove all the redundant skin.
It should be recalled that tummy tucks usually are saved for women who are finished having children, at least tightening of the muscles should usually wait. In any case, mommy makeover procedures will help to recreate a beautiful new form to the female body.
Mommy Makeover Procedures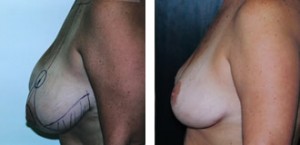 Sometimes, breast implants alone are useful if they're simply what we refer to as involutional atrophy or loss of fullness of her breasts because of breast feeding and pregnancy. However, if there is loose skin as well, then we will do a combination implant with a breast lift.
Tummy tucks are useful where there is skin that will drape from the belly button down to the suprapubic region. Liposuctioning of the hips can also be performed and very conservatively in the flanks, if necessary.
Combination procedures on helping young women are often performed in our Beverly Hills Surgery Center. The mommy makeover procedure is a wonderful surgery and as long as women continue to have children, mommies will continue to require mommy makeovers.