THE PASSING OF A LEGEND
Posted On: August 19, 2010 Author: The Office of Dr. Stuart Linder Posted In: Home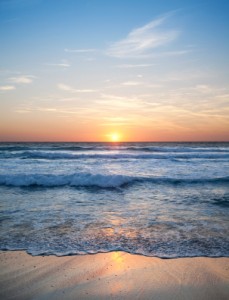 It is well known at this time that Dr. Frank Ryan, Beverly Hills Plastic Surgeon, passed away from an automobile accident on Pacific Coast Highway, Monday, 4:34 p.m.  It is stated that he had climbed Point Dume with his dog with and subsequently on the drive down, rolled his jeep over a cliff in Malibu.  I knew Frank Ryan personally over the last 13 years of practice, as we both have offices in the same building on Bedford Drive in Beverly Hills.  We have run across each other at meetings, hallways and restaurants, it seems, on a regular basis.  He was a remarkable person.  He was very caring and giving as well as an obvious side to him.  Watching Blake and Alexis, my children, grow over the last 9 years, he always commented on how large and amazingly beautiful they were and how they continue to blossom.  We had the utmost respect for him as a person and the practice that he built.  I remember the times we spoke about our lives, accomplishments and hard work that we both put into our practices every single day to create quality plastic surgery on our patients and to continue to give a good name for our profession. 
Frank Ryan was simply a nice, nice guy.  He never had a bad thing to say about a person.  He was soft-spoken, articulate and just a pleasure to hang out with.   Kristal and I, with our children, Blake and Alexis, had the honor to attend his Candlelight Vigil on the 17th of August in Zuma Beach, Malibu.  It was obvious by the hundreds and hundreds of people that were there, including many of his celebrity clientele, that he was so very, very loved.  I will miss seeing Frank in the elevator, at meetings, plastic surgery conventions and just talking at restaurants about how life is, how things are going, how the kids, how he's doing and how the Bony Pony Ranch and what charitable events he would be holding in the future.  His death is certainly a humongous loss to all of us in Beverly Hills.  I considered him a great colleague, a wonderful human being and humanitarian. 
May he rest in peace and may he be blessed in heaven.  Your colleague, Stuart.