HOW TO FIND A PLASTIC SURGEON
Posted On: August 30, 2010 Author: The Office of Dr. Stuart Linder Posted In: Home, Plastic Surgery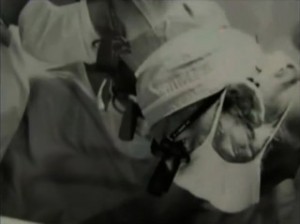 The following are the most important steps in finding a qualified physician when considering plastic surgery of the body.
1. Diplomate of the American Board of Plastic Surgery.  There are no substitutes!  The doctor must be Board Certified with the American Board of Plastic Surgery.  He or she may also be a member of the American Society of Plastic Surgeons and a fellow of the American College of Surgeons.  Board Certified Plastic Surgeons have the years of experience, judgment and qualifications to perform cosmetic surgery of the body in a safe and proper manner.
2. Specialization.  The plastic surgeon that you desire should specialize in the procedure that you desire to have.  If the patient desires breast augmentation, the doctor should perform augmentation mammoplasties (both saline and silicone) every week in his or her practice.  If the doctor does not specialize in the procedure that you want, run.
3. Photographs.  It is very important that the patient see before and after photographs of the procedure that he or she desires to undergo.  These must be photographs of before and after results taken by the surgeon who will be performing the surgery.  Make sure that the photos are authentic.  There should also be hundreds, if not thousands, of before and after photos of the procedure that you desire, as well as specialty photos of variations of procedures.  For example, on drlinder.com, we have well over 2000 sets of photographs on body sculpting procedures with well over 1000 sets of breast augmentation before and after photos.  Specialty photos can include congenital deformities including tubular breasts, breast asymmetry, and breast aplasia. Hundreds of these photographs are available for our patients to review so that it may instill confidence in their upcoming surgical procedure.
4. Ambulatory Center and Anesthesiologist.  Make sure your center is certified appropriately and that the anesthesia is performed by a Diplomate of the American Board of Anesthesia.
Following the above rules will greatly aid the patient in enhancing his or her chances of having a successful outcome with realistic expectations.