BOARD CERTIFIED PLASTIC SURGEON
Posted On: December 17, 2019 Author: The Office of Dr. Stuart Linder Posted In: Home, Plastic Surgery
Criteria for Board Certification with the American Board of Plastic Surgery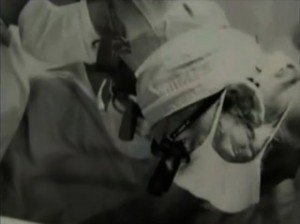 In order to become a Board Certified Plastic Surgeon, the physician must first graduate from an accredited medical school, complete at least five years of additional training as a resident surgeon with a program accredited by the Accreditation Council for Medical Education or the Royal College of Physicians and Surgeons of Canada.  Therefore, it includes five years of residency training in all areas of surgery, two years devoted specifically to plastic and reconstructive surgery.  To be certified subsequently the doctor must specifically past both written and oral examinations after finishing a licensed plastic surgery fellowship.  To be a diplomate of the American Board of Plastic Surgery is a distinct honor.

The American Board of Plastic Surgery is one of 24 medical specialty boards recognized by the American Board of Medical Specialties.  It covers the full spectrum of plastic and reconstructive surgery, including head, neck, trunk and extremities.  Becoming a Diplomate of the American Board of Plastic Surgery signifies that certification has been met through requirements outlined.  The specific mission of the American Board of Plastic Surgery is to promote ethical, efficacious safe plastic surgery to the public, maintaining the highest of standards, including certification, education, examination and maintenance of certification.  A Board Certified Plastic Surgeon once again will have completed study in a medical degree in a recognized school and completed the training and an accredited residency program.  Each candidate will them pass written examinations subsequently and oral board examinations.  There are time limits of 10-year periods of which recertification will be required.
To schedule your consultation with Dr. Linder and learn more about his services, call our office at 310-275-4513 in Beverly Hills or fill out our online contact form today.

Below Dr. Linder explains the requirements and steps needed to maintain the certification with The American Board of Plastic Surgery.