Breast Augmentation Risks and Complications
Posted On: March 08, 2012 Author: The Office of Dr. Stuart Linder Posted In: Breast Revision, Breast topics, Home
CASE STUDY FLIGHT ATTENDANTS AND BREAST AUGMENTATION
The patient below presents as a flight attendant for a major airline with bilateral enlarging painful breasts.  In the operating room it was found that she had bilateral seromas with a massive amount of fluid, over 125 cc, with increased pressure.  Upon opening the capsule, the immediate pressure caused squirting out of the serous fluid, as can be noted in the photograph.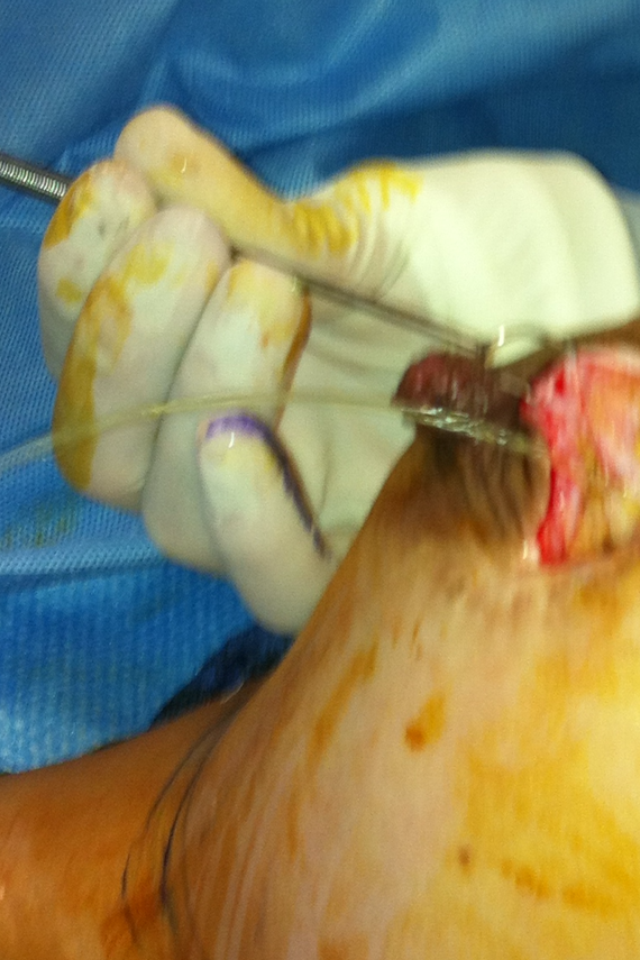 I believe that flight attendants with implants are at a higher risk for seroma formation and thereby scar tissue hardening.  Because of the excessive labor associated with the job description as a flight attendant, including putting large luggage into the overhead bins, there can be an increased risk of tearing of the capsule, leading to seroma formation.  Patients who are flight attendants or others who do significant labor-intensive occupations with the chest wall should be pre-warned that they are at a higher risk of seroma formation as well as increased hardening and scar tissue.
This patient presents with bilateral Baker IV capsular contractures and in the operating room found to have large seromas of clear yellow fluid.  Upon decompressing, the breasts were significantly softer after also performing capsulectomies.
We recommend our patients who are flight attendants with implants to try to reduce the overhead bin placement of large luggage as well as any type of exertion of the pectoralis major muscle which could lead to seroma formation.