Combination Body Sculpting – Beverly Hills Plastic Surgery
Posted On: August 29, 2008 Author: The Office of Dr. Stuart Linder Posted In: Body Sculpting, Home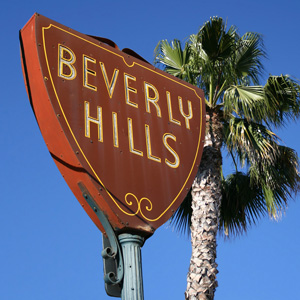 Today's Blog deals with combination Procedures of Body Work, including breast implants, breast lifts, tummy tucks and total body lipo sculpting.
In general, several factors are important when determining which combination of procedures can be performed and the health condition of the patient must be taken into consideration.
First, if a patient has any significant health problems, including high blood pressure, diabetes or other systemic illnesses, combination procedures can certainly be more dangerous and probably shouldn't be performed.
Risks for Patients with High Blood Pressure
Patients who have high blood pressure, for example, probably should not have breast augmentation and tummy tucks at the same time, in that if they do have bleeding postoperatively, it could occur from both the subpectoral area as well as the abdominal wall, which could lead to serious blood loss and possible blood transfusions. In my practice, I prefer not to perform multiple procedures where there's an increased significant risk of bleeding such as tummy tucks and breast augmentation if a patient has high blood pressure control issues.
Risks for Patients with Diabetes
Number two is diabetes. Patients who are diabetic may have serious problems with wound healing and may end up with skin loss or avascular necrosis. These patients should be careful with huge abdominoplasties and breast lifts performed at the same time due to skin slough, tension problems and oxygenation. Bariatric surgical patients may be anemic and may have serious nutritional abnormalities due to their malabsorption from their diet and from status post gastric surgery. They should probably have staged operations as well. Estimated blood loss is very important when considering combination procedures.
Also important is duration of the operation time under general anesthesia. In general, we prefer not to go over five hours when performing surgery because after five hours, it has been shown to increase risks of complications, including deep venous thrombosis, pulmonary embolism and possibly an increased risk for myocardial infarction, heart attacks and/or strokes.
Benefits of Combination Body Sculpting Procedures
Combination procedures are performed on many of our Beverly Hills patients. The greatest advantage of this is for patients who are limited on time in terms of healing, who are healthy and don't have any medical conditions and are cleared by their internist or our internist can do successfully breast augmentation, breast lifts and tummy tucks as well as liposculpting of the body as long as it is under five hours without any problems.
Certainly, the blood count (hematocrit) needs to be at a normal level as well. All the labs must be evaluated closely, including coagulation and hematocrit prior to surgeries of combination procedures.
When women have had bariatric surgery or gastric bypass surgery, such as women who have had morbid obesity, they do very well with multiple surgeries where there is skin removed from their breasts and abdominal areas. Again, we want to be very careful to check their hematocrit, their coagulation panel, their chemistries, and make sure their electrolytes are within normal limits and then proceed cautiously.