Complex Breast Reconstruction Case Study
Posted On: September 07, 2022 Author: The Office of Dr. Stuart Linder Posted In: Breast Revision
1 Minute Read: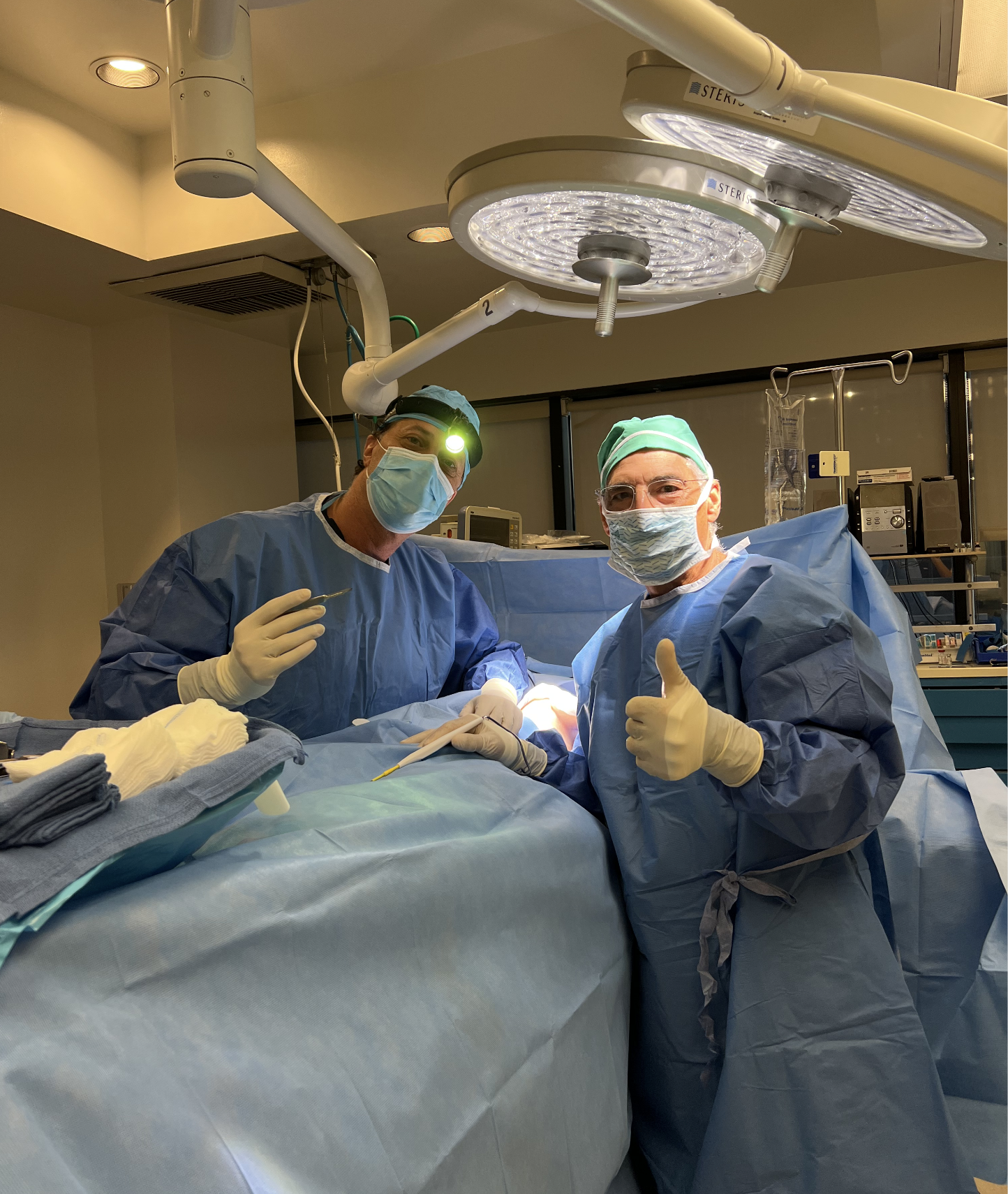 Women may choose revision surgery for many reasons, such as lifestyle changes, weight fluctuations, post-pregnancy, or skin laxity. However, some patients experience uncontrollable complications associated with their primary augmentation and require breast revision surgery.
A few weeks ago, I was presented with a female patient interested in breast revision surgery. During the examination, I confirmed that she had a rupture on the left breast and severe scar tissue (capsular contracture) on the right. We also determined that a breast lift would be needed to achieve her desired results.
Since this was a complex breast reconstruction case, I asked plastic surgeon Joel A. Aronowitz from Los Angeles to assist. The surgery was performed at Tower Outpatient Surgery Center, a Medicare Certified Ambulatory Surgical Center (ASC). This center is also certified by the Centers for Medicare & Medicaid Services (CMS).
Below are a few photos taken during the case. The first shows the saline implant rupture from the left side, and the second is the scar tissue removed from the right.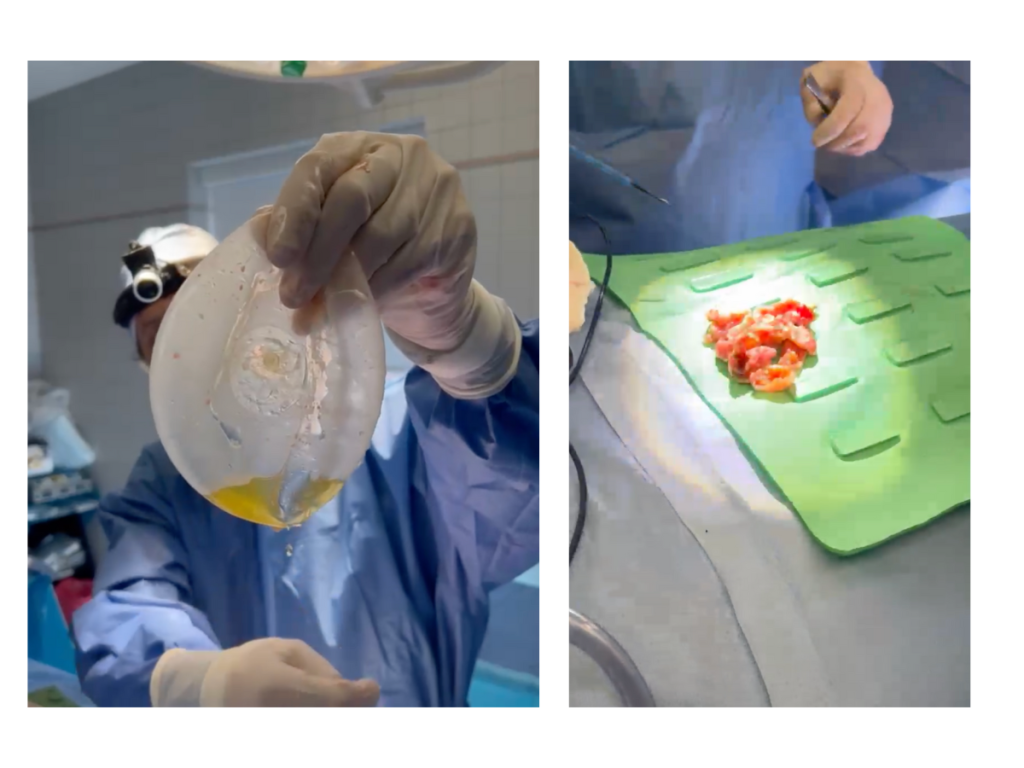 For more information regarding ruptured breast implant removal or breast revision surgery, please call us at (310) 275-4513 or feel free to contact us via email.