DR. LINDERBRA™ Now Available Worldwide
Posted On: February 04, 2011 Author: The Office of Dr. Stuart Linder Posted In: Dr. Linder Bra, Home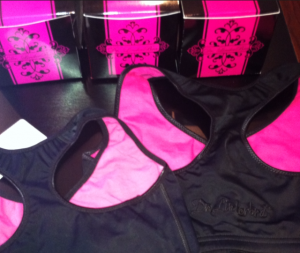 Initial shipment of the Dr. LinderBra™  has arrived here in the mainland.  It is now available for distribution allocation worldwide.  The Dr. LinderBra™ comes in three colors, black with hot pink inner lining, tan or nude and snow white.  The unique features of the Dr. LinderBra™ include the patent-pending triple clip adjustable side straps which allows up to two inches or adjust ability during pregnancy, swelling, post-surgery or during a woman's time of the month.  It also has the strongest reinforced No. 3 zipper as well as a double clip and zip frontal mechanism to allow for easy placement.  The bi-directional stretch fabric of 95% cotton, 5% spandex, allows for compression, support and breath ability during strenuous workouts and training exercises.  It is also fabulous as a sleep and beauty bra to be worn at night to prevent gravitational descent, skin laxity and sagginess of the breast.
Commercials are also now seen and played throughout cable television, including Bravo, E, Woman Entertainment the Oprah Winfrey Network.
This is a bra that Dr. Linder devised after years of complaints by his patients being unable to find a tight compression sports bra, training bra or post-pregnancy bra that allows for all the features that the Dr. LinderBra™ has.