Inverted Nipples, Beverly Hills Plastic Surgery
Posted On: January 19, 2009 Author: The Office of Dr. Stuart Linder Posted In: Home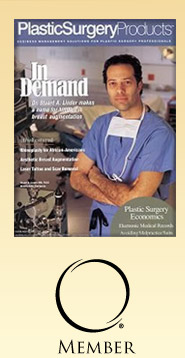 Inverted nipples are not an infrequent problem that we see in our Beverly Hills practice.  Patients can present with a variety of different degrees of inversion of the nipples.
Usually, the nipples have suspensory ligaments that help to maintain them in an outward position.  If these ligaments are short, the nipples may invert and it may be very difficult to correct this problem.  Attempts to correct the inverted nipples are often very difficult and frequently unsuccessful.
Pursestring sutures may be placed after making an incision around the base of the nipple in order to pull the nipple up.  Unfortunately, this does not always work.  I have found that in mild to moderate cases of inverted nipples with patients having augmentation mammoplasty procedures, the compression and pressure of the implant anteriorly causes the nipples to sometimes evert nicely, at least to 50 to 70 percent, better than the original positioning.
We never guarantee a patient, however, that the breast implants will correct the problem completely.  Surprisingly, however, we have had good success with moderate nipple inversions with the implants placed subpectorally, causing the compression and eversion of the nipples.
I personally have found that pursestringing the nipples on the base can be difficult and recurrence is frequent.