Maintenance of Certification in Plastic Surgery
Posted On: April 25, 2018 Author: The Office of Dr. Stuart Linder Posted In: American Board of Plastic Surgery, Maintenance of Certification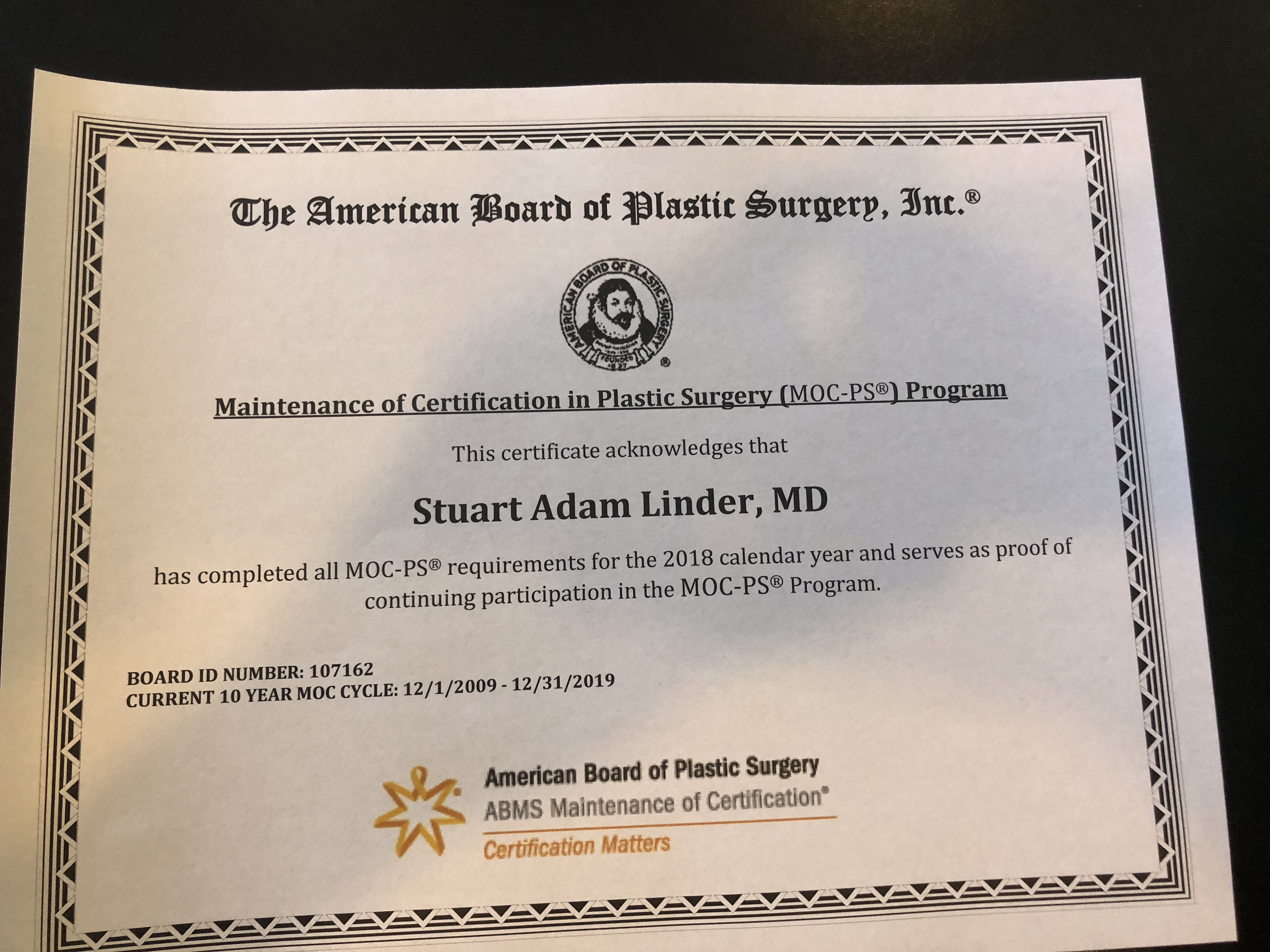 There are 24 member boards of the American Board of Medical Specialties (ABMS), and the American Board of Plastic Surgery (ABPS) is one of them.
The ABPS has developed a Maintenance of Certification (MOC), which is a professional response to the need for public accountability and transparency.
Every 10 years as a member I must accomplish specialty-specific educational requirements and professional peer evaluation and examination. These core competencies are to ensure the quality of patient care, medical knowledge, interpersonal skills, professionalism, and learning and improvement techniques for the practice and patients.
I just completed all of the MOC_PS requirements for the 2018 calendar year and received this acknowledgment from the American Board of Plastic Surgery.