PIP French Ruptured Implant Surgery
Posted On: February 16, 2012 Author: The Office of Dr. Stuart Linder Posted In: Breast Implants, Breast Revision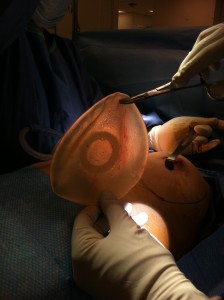 On 2/15/2012, Dr. Linder performed a removal of ruptured left saline implant with a bilateral open periprosthetic capsulectomy. The patient had her surgery performed 15 years ago, but had no idea as to the type of implant that was placed in her body.
In the operating room it was found that the patient had a ruptured PIP implant. The ruptured PIP implant was actually a saline ruptured implant. Of interest, these were prefilled implants placed two decades ago that are no longer FDA approved in the United States. These implants had a history of mold contamination from the prefilled saline solution that was placed in Paris, France. These implants are rarely seen in the United States. This is a very interesting case, as the implant was a 365 cc textured PIP implant for which there was no valvular leak because there was no valve. It was simply most consistent a crack within the textured coating of the implant causing the complete deflation of this bag.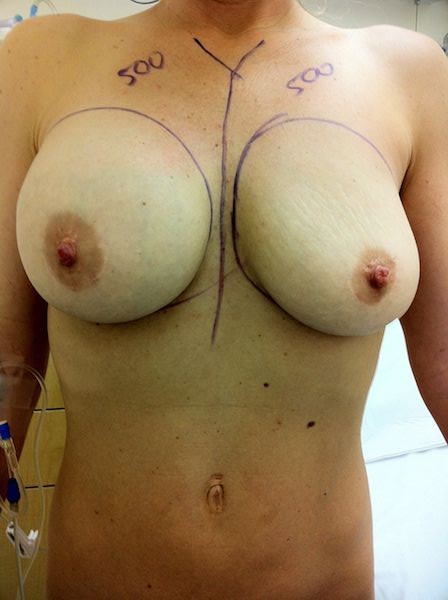 Preoperative photographs show the left implant ruptured compared to the intact right breast. Intraoperative photos show the implant removed. Notice the textured coating and the large patch in the posterior surface which is consistent with the PIP French implants. The patient was reconstructed using Natrelle high profile saline implants and scar tissue contracture release was performed. These are interesting cases and we see the PIP implants from France which are no longer legal or FDA approved in the United States.